What follows is for daring seductresses. L'impatience, the new French lingerie brand, "playful" and with an evocative name, perturbs our sexual daily life, for one evening or an entire lifetime. Everything started with a fact: "The prettier the lingerie, the less it is worn for a long time"...
The idea? Treating your date to a sensual teasing that will last all evening long, thanks to accessories that will make his temperature rise radically. For example, a bracelet in satin and lace indicating to him, that tonight, you are wearing your favourite ensemble, assorted to your wrist.
Until the fatal moment, where he will realize with happiness that the undies and the bra can be torn off from the front thanks to ribbons and snap-on buttons cleverly placed between the breasts or on the groin. Front row…
No more "embarrassing minute" unhooking a bra, or, worse, the panties that one cannot seem to remove without incongruous gyrations and that gets caught on the feet, making us lose all credibility.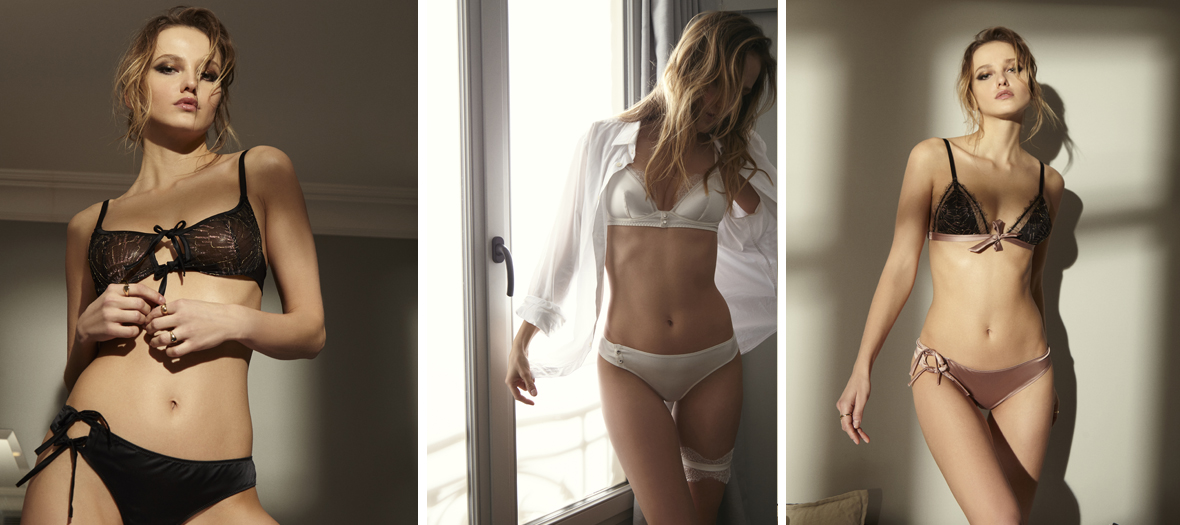 For the story: at the origin of this torrid revolution, two best friends who were real lingerie buffs, Célia and Amélie. The former is a seasoned designer (already at the fab Célia et Louise customized bags), the latter worked in an ad agency and (logically) handled brand positioning. Their purpose: conveying the taste of anticipation before cultivating mystery in one's couple. "Our role stops here! For the reste, it's your turn to play!". So go for it !
We like: the very hot presentation video on of this highly erotic collection, to be watched twice to capture all the details.
Bra starting at €107, bottom starting at €48 .
Also discover the panties that are going to enhance your buttocks and 5 made in France designers.