Please note: we are at the heart of Parisian cool! You hold " the " new address to know to be seen and seen and which promises to be the HQ of the next fashion week.
Since its opening, Le Collier de la Reine , located in the former premises of Nanashi rue Charlot, has been full. Might as well warn you: blow up the resas.
Deviant's new gang address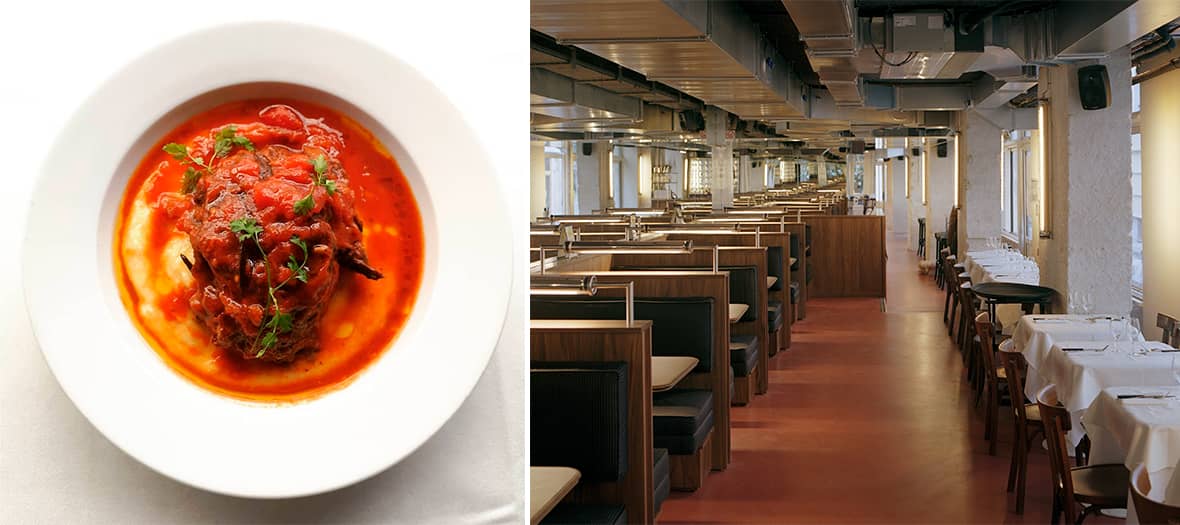 It must be said that behind this successful address, we find Arnaud Lacombe (Savoir Vivre) and his always demented team of Deviant , Vivant , Da Graziella and the Hotel Bourbon where there is a concentration of (very) good hyper-sourced, beautiful people and nat' wine, the winning equation of taste at the time.
Same recipe for success as in the previous establishments since its opening, where models, journalists, DAs, producers, actors, gallery owners, agents, stylists land on board this new, frankly hot social brasserie, in a concept that takes up the codes of the public. London 's trendy house between the rows of benches where 4 people can sit, the large bar without reservations but also the wine cellar where you can sip your bottle without corkage. Joy !
The natural wine and seafood bar that the Marais has been waiting for
When a sexy brasserie reinvents the foodie seafood platter pimped with raw: we applaud! The result is oysters from cabin 57 at Cap Ferret, chipotle clams , scallop carpaccio , pistachio and bergamot mayonnaise whelks, langoustines in argan oil , sea urchins served with butter Chili Platter from € 42 .
For less marine appetites: poached eggs Muscovite and cream of caviar (€13), fries with aioli (€5), rib of beef for 2 (€90), exquisite vegetable stuffed cabbage (€17), pavlova (€7) and a terrific dish of the day every lunchtime at €15 ( beef cheek all'arrabbiata and polenta or candied, dry horse mackerel, shellfish, marjoram-glazed carrots).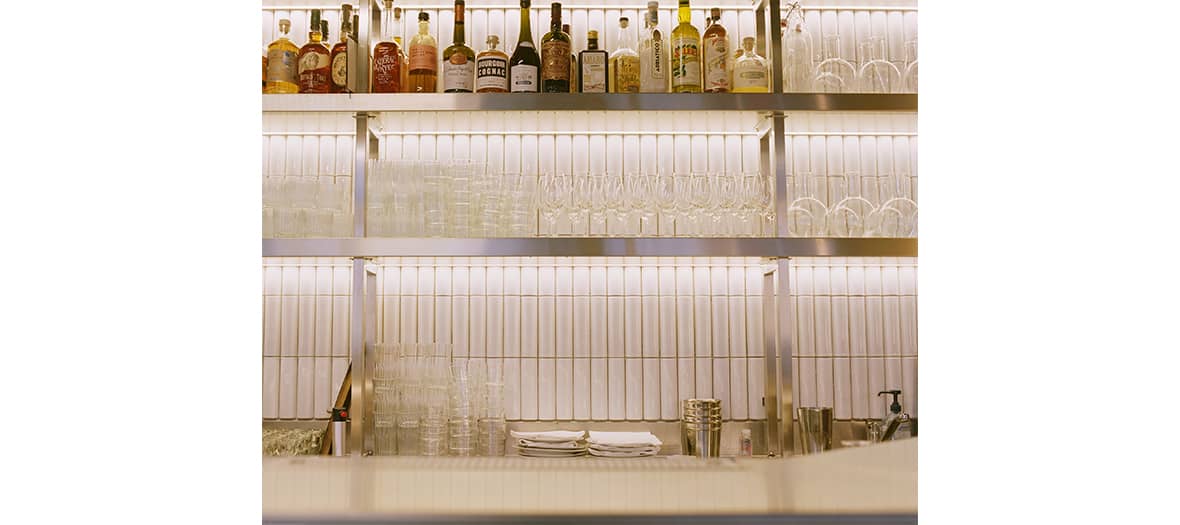 There is also a menu of designer cocktails to make the English green with envy, in the same vein as at Déviant, which we order and recommend, because God they are good. Special mention to the Vegan whiskey , Bloody Marie-Antoinette and Clementina at the pet' nat' at €12.
Open 7 days a week and continuous service on weekends.
Les colliers de la Reine 57 Rue Charlot, Paris 3rd
Also discover Abstinence: the trendy Fitzgeral dining cellar and Tékés: the new star table of the shabbour band