The dream team of Perchoir (Ménilmontant, BHV, La Passerelle, Pavillon Puebla) is back again this year with its ephemeral rooftop  hidden above the Gare de l'Est. It is sure to be THE trendy HQ.
The right moment: get there as early as possible to avoid standing in line, even if that's part of the game. At the counter, sure values. Great cocktails and, this year, a hot sausage bar by Saucette, the kings of chic hot dogs. You sit around large tables: East Dog (hot dog with coleslaw and old fashioned mustard, 8 €), and the must-try buckwheat pancakes-sausage just like in Brittany: Socis Redding (marinated beef with sesame, chimichurri sauce, red onions and black marinated radishes) and Keyser Sozis (Montbéliard IGP, mustard & honey, fennel, marinated carrots), (8 €). To be washed down with a nice bottle of chilled Alivetto rosé wine (27 €).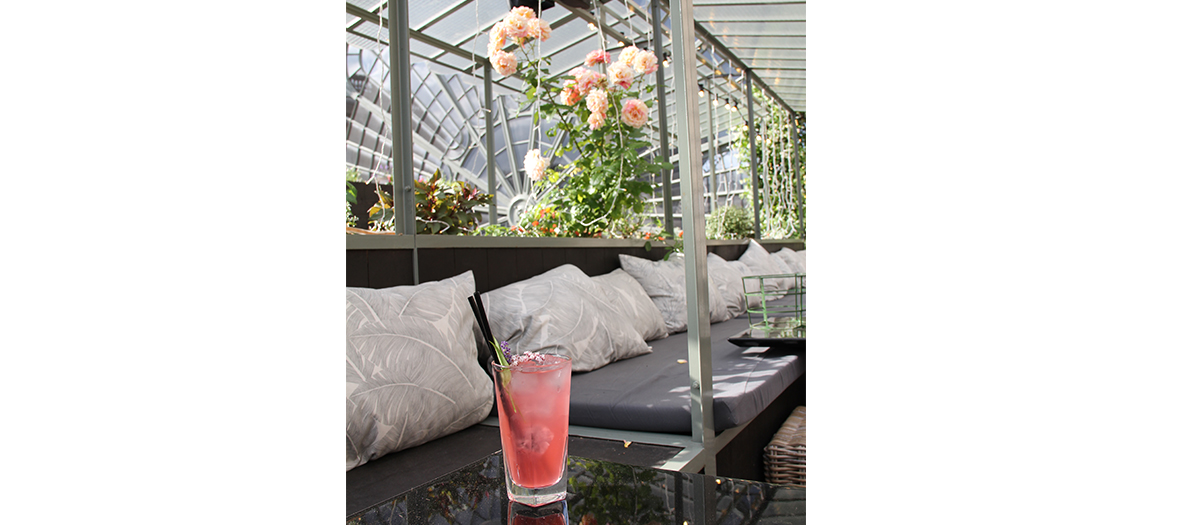 Who does one run into ? All the cool 30-year-old of Paris and young trendies.
With whom? Your close guard.
Open Monday to Friday from 6pm until 2am, Saturday and Sunday from 4pm until 2am.
Also discover Girafe, a terrace facing the Eiffel Tower.