The green and really stylish table we were hoping for at République !
Or the story of a handsome ex-banker who decided to combine his passion for good products and his sustainable awareness for Slow Food, followed by a road trip with his buddies to find the best French food producers and purveyors.
Thus was born Les Résistants, the hottest restaurant of the East that truly plays the eco-responsible card: short circuits, respect of the seasons and local products, ultra-sourced small producers, anti-waste and recycling…
The decor features the country house of their dreams: delicate wicker armchairs, fireplaces, a pine green wall and raw materials, mismatched plates in floral porcelain, all picked up in second hand venues between Paris and Normandy.
Their small menu changes every day:  top notch charcuterie and cheese for happy hour between 8 and 22€), small beef ravioli, parsnip, black futsu squash, walnut oil (16€) pollack filet, carrots, turnips (18€). And for the sweet touch, a very soothing apple tatin tart, chantilly, hazelnut streusel (6,5€).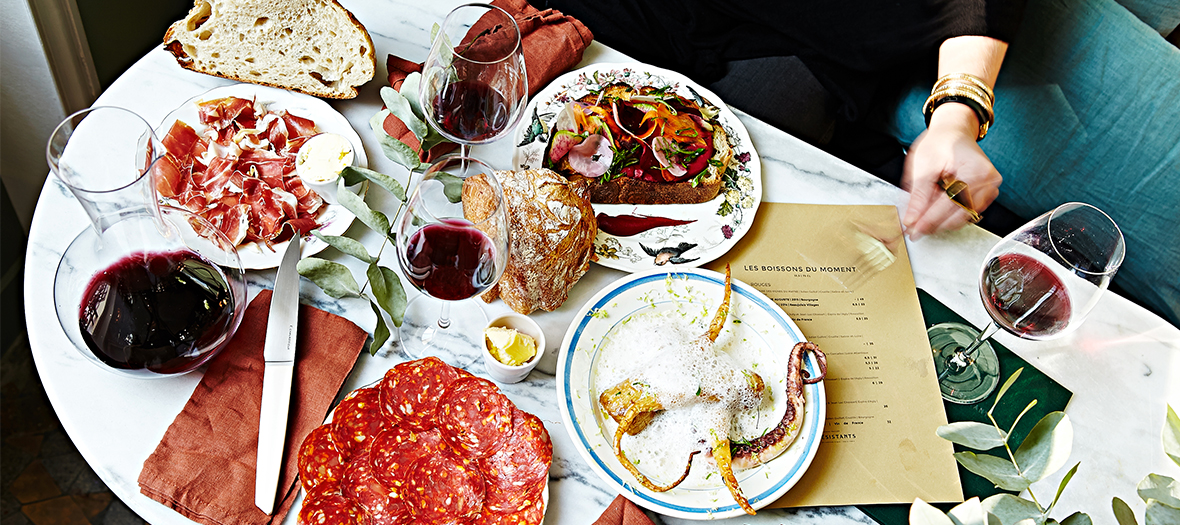 Open Tuesday to Saturday from 7:30pm until 10:30pm.
Also discover the Ibrik Kitchen restaurant and Madame rêve café, the new chic brasserei that attracts all of Paris.