There are places like that where we like to drag out romantic dinners or lunches in the sun. The new baby of the brothers Alexis and Josselin Flocon (from the Flocon restaurant ), Seveste settles on the terrace of the Théâtre de l'Atelier and enchants the artists' Montmartre with its light dishes .
A place of atmosphere
It's hard to feel more Parisian than sitting at a beautiful table covered under the trees of Seveste's maxi terrace , where the plates come directly from the doors of the theater and where you have the impression of appearing for a film by Jean-Pierre Jeunet . All that's missing is the accordion for the picture to be complete! Talk about a romantic setting ...
bistro 2.0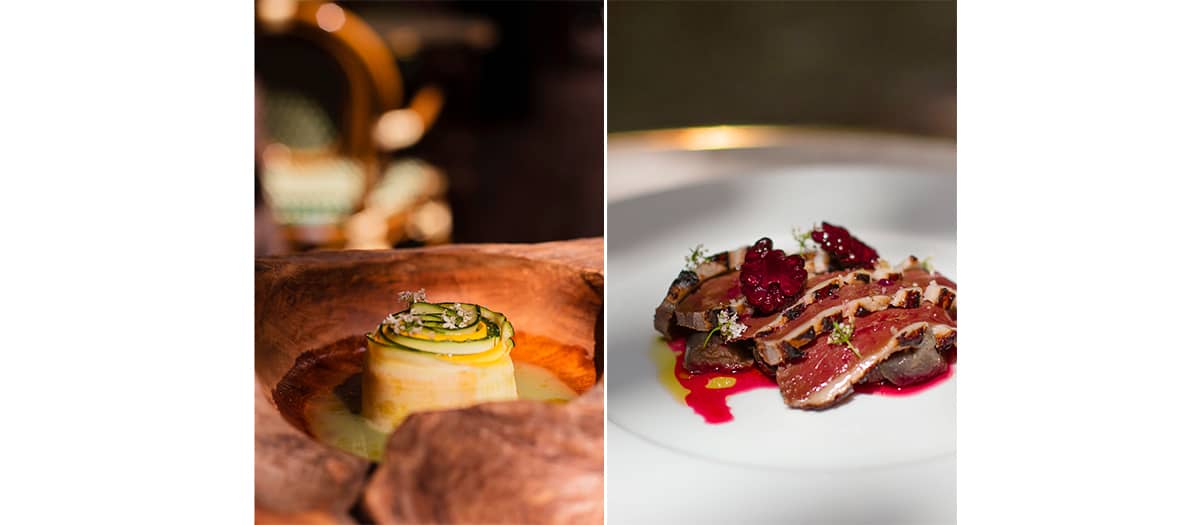 We keep the same winning recipe, and we start again! The two brothers were keen to offer a menu always focused on beautiful seasonal products sourced from the best producers. So, inevitably, the result is there and we enjoy a pretty celery remoulade with flowers (€9), a risotto of freekeh , saffron and button mushrooms that sticks to the body (€19), a delicious tartlet peas , fresh cheese with shallots, mint and caviar (€27) or a gravlax of free-range duck breast , pickled blackberries and marinated eggplant (€15), to be washed down with a bottle of orange wine from Alsace (€68). The desserts prove to be the ultimate good surprise with a rhubarb and raw cream tartlet or a peach and verbena éclair (€9).
A future room to see and be seen
It's not just summer in life (too bad). At the end of the fine weather, Seveste plans to welcome its guests to the very heart of the Théâtre de l'Atelier , on the floor where the bar has been held until now, where actors and spectators meet after the shows. For sure, we will meet there every evening the gratin of the middle, the red wine will flow freely and the tables will mix.
Open Wednesday to Sunday from 12 p.m. to midnight.
Also discover the grocery stores of our favorite restaurants and a heart address in the heart of Montmartre .