What does the hip in-crowd do on the weekend? They feed their minds and spend their money on signed furniture pieces at Puces de Saint Ouen flea market, in particular at Marché Paul Bert, the VIP spot for antique hunting. After a stroll, everyone shows up at Ma Cocotte, the very chic dining room, imagined organized by Starck to grab a bite and have a drink.
Socialite foods: they play the relaxed WE card and grandmother dishes: beet and coddled egg (11€), free range chicken on the spit and fries to share with the table (23€ the share) tartare of beef (19€) and baba au rum (11€). The must ? Sip a nice drink around a plate at 6pm (starting at 14€).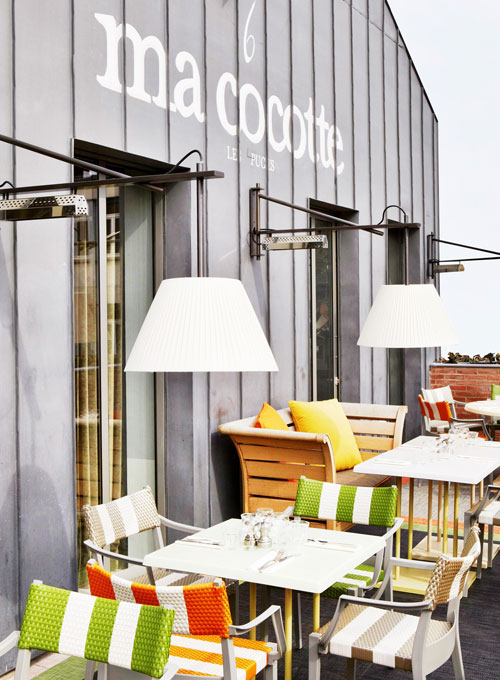 We adore: the hidden terrace on the first level, to catch a ray of sun and chat « incognito».
Who does one run into? Sarah Lavoine as well as Jean Paul Gaultier, Christian Lacroix…
Tops: Valet parking for all those who cannot go anywhere without their car.
Open every day starting at 9pm. Service, Monday to Thursday from noon to 3pm and 7pm to 10pm, on Friday from noon to 3pm and 7pm to 11pm, on Saturday from 9am to 11pm and on Sunday 9am to 9:30pm.