With this new ultra coveted flagship, Italian chef Denny Imbroisi (Ida, Epoca) and his associate Micaël Memmi have  wagered on the Mediterranean. Pizza, chakchouka and cocktails— you are going to love it.
An incredible dining room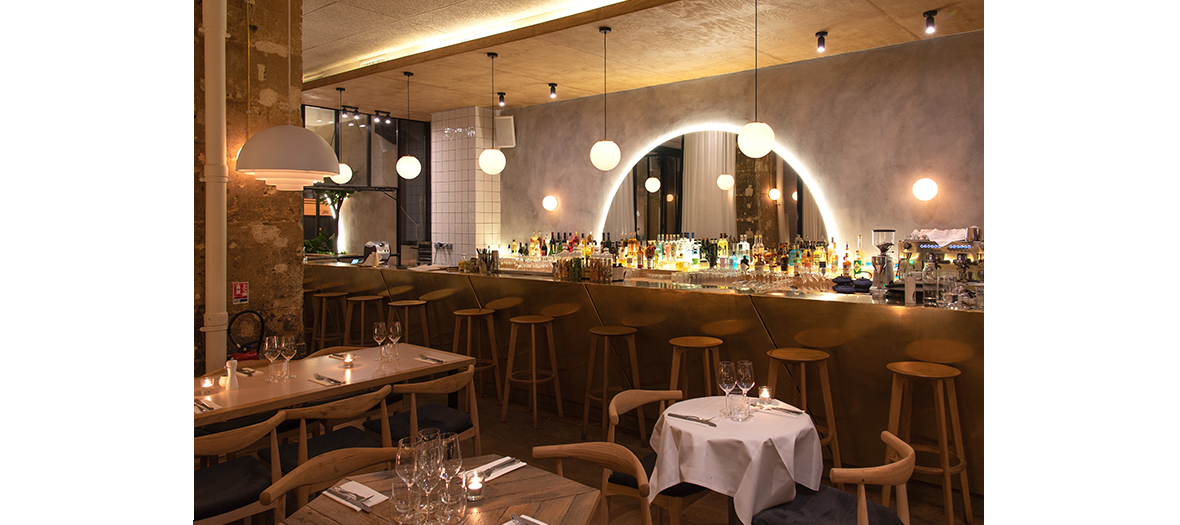 Installed in the setting of Beaucoup, the place has kept its XXL size. The decor, on the other hand was entirely revisited by Collectif Weekends, signing a neo-brasserie with a resolutely Californian spirit. Wood structure, marble tables, a slew of plants, open kitchen and a superb winter garden bathed in light.
Bonus point, the cocktails bar to come sip drinks whipped up by the talented chef barman of Franco-Mexican origins, Kaziel Balivet.
Sun-filled plates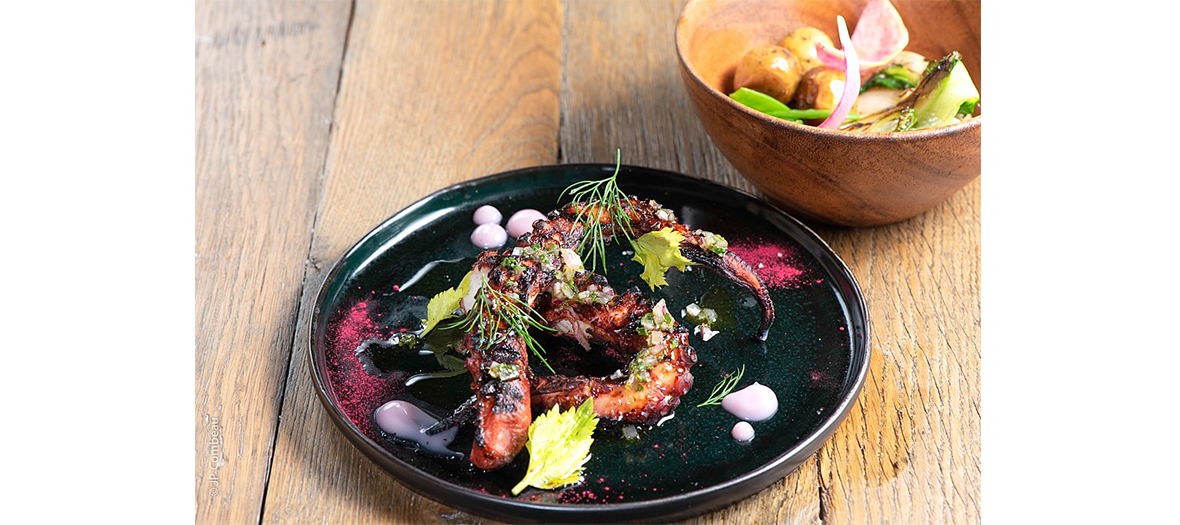 The  Mediterranean without frontier with a wide array of small plates to assemble like mezzes: house houmous to wolf down with their zaatar bread (€9), zippy chakchouka (€9.50), carpaccio of squid (€16 ).
As main course, Black Angus meat (€24) or the catch of the day (€22), cooked on Argentinian wood charcoal. Unless you opt for pasta : spaghettoni meat balls just like in Lady and the Tramp (€17), rigatoni caccio and pepe or cheese and pepper ( €12).
Yum, the tiramisu is way up there with the specimens in Paris (€9) and the cheesecake plays the Greek card with feta and orange blossom (€10).
Spotlight on the pizzas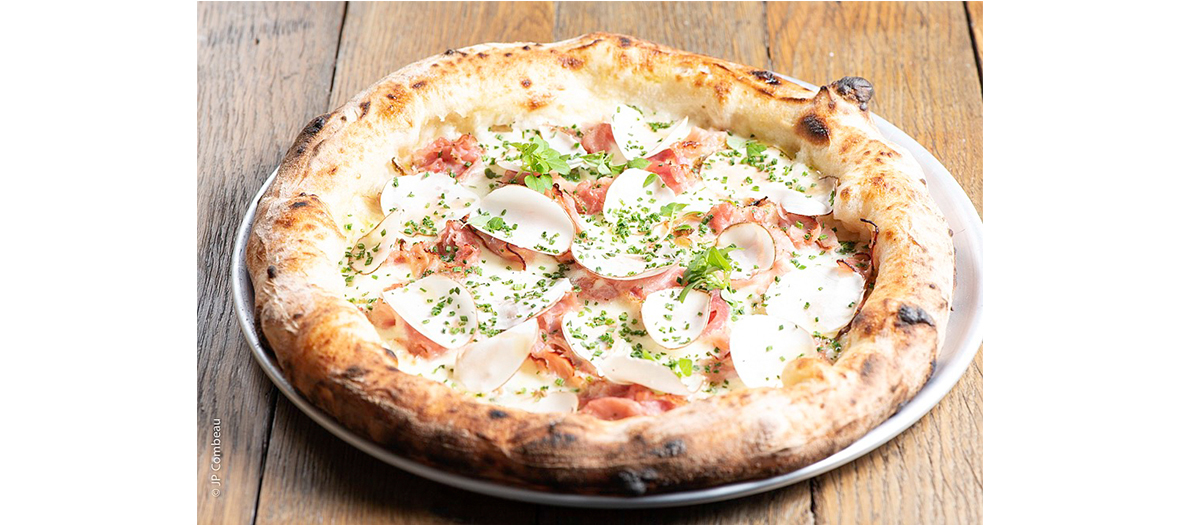 A thin crust, delicately plump edges, they are made by  real maestro and cooked live in a spanking new charcoal oven. Our favourite? The burrata, pesto of nuts noix, bresaola (€16).
Closed Sunday night and Monday.


Also check out the rolled pizzas of Magna and Baba.