We were already wild about their super organic cake preparations. Surprise, the two sisters at the head of Marlette are opening a coffee-shop in the very trendy South Pigalle area.
A bright small place with a minimalist look that combines an XXL corner sofa with soft cushions for a super cozy gourmet pit stop and a grocery shop corner where you can pick up all the references for sweet and salty preparations including gluten free options. In short, a spot that hits the bull's eye trend of the moment for healthy nibbles and a little grocery shopping.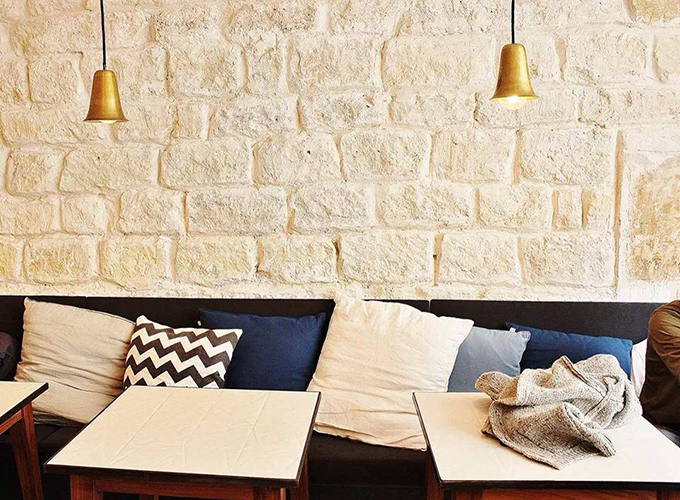 A la carte, cult treats such as the cereal bar with figs and apricots (3,90 €), the chocolate delight (4,50 €), a chocolate sesame cookie (3,50€) At lunch, chic snacks with salad, soup of the day and really fab sandwiches. In case you are hesitating, opt for a Club Marlette (12,50 €), a mix of 3 sandwiches (ham, Comté cheese, goat, grapes, seeds, marinated peppers). All this concocted with good products, starting with Ile de Ré salt, from the native area of the two sisters.
The must? Customized preparations such as banana bread and apple cake.
We adore: for a comforting brunch on the week-end (24,90 €) featuring soft boiled eggs, ham, cheese, salad, pastry, stewed fruit or farmer cheese, bread, butter, hams, fruit juices fruits and warm drink.
Open Tuesday to Saturday from 8:30am to 6:30pm. On Sunday from 10am to 6pm.
Also discover the brunch of the Brach Hotel.