Notice to bread lovers looking for the perfect baguette in their neighborhood ... and fans of the good tradition who can not help but bite into the quignon as soon as they cross the bakery ...
The Grand Prix for the best baguette in Paris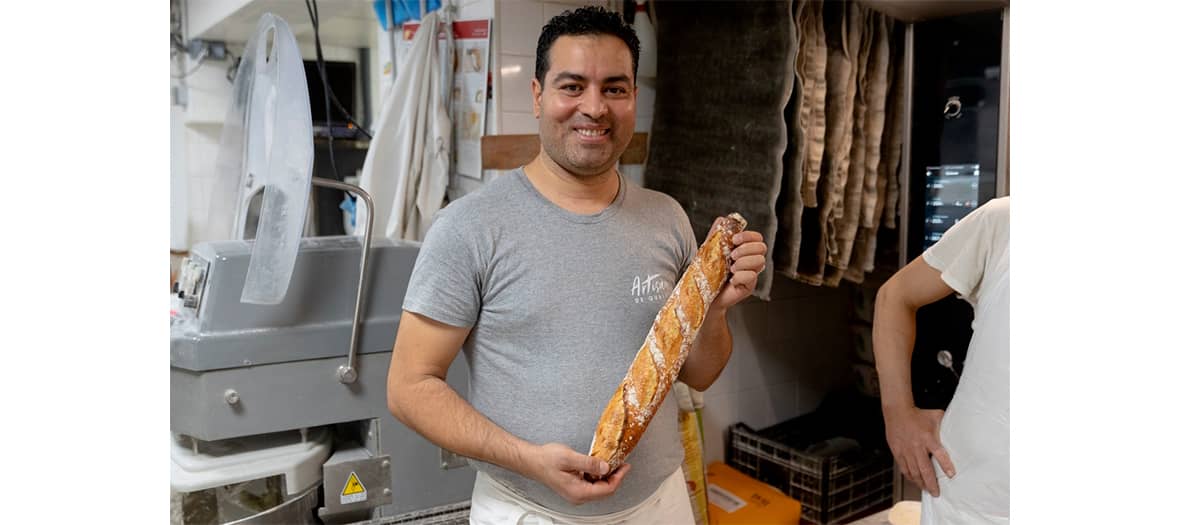 Tadam! The Grand Prix for the best baguette in Paris , high mass of French bread, was held on Friday, September 24 at the Chambre Syndicale des Boulangers.
Concretely, a jury of 12 people, including Guillaume Gomez , ex-chef of the Élysée, and Taïeb Sahal , last year's winner, met to taste and select the best baguettes in Paris. A high-precision task, with significant stakes: the winner not only wins a line of new customers, curious and greedy, but also the right to become the official supplier of the Élysée for a year!
In total, more than 173 artisan chopsticks have been examined and tested. For that, 5 criteria of equal importance: the aspect and the cooking , the quality of the crumb , the perfume.
The 10 best bakeries to buy your baguette
After four hours of discussion that we imagine to be intense, we finally know the list of the 10 best baguettes in Paris :
Makram Akrout

,

The bakers of Reuilly

,




54 boulevard de Reuilly, Paris 12th,

01 46 28 32 77
Beautiful journey for this son of a baker, originally from Tunisia and arrived in France 19 years ago. After working at Fabrice Leroy, 2019 Grand Prix winner, it is now his turn to see his bread enthroned on Emmanuel Macron's table for the year to come.
Houcine Saidi, Boulangerie de la Place,
162 boulevard Vincent Auriol, Paris 13th,

01 83 89 47 10





Jean

-Philippe Lardeaux at

Maison Lardeux

,
63 rue Caulaincourt, Paris 18th


Florian Bleas, To the delights of Vaugirard,
48 rue Madame, Paris 6th


Khemoussi Manson,

With the delights of Icebox

,
90 boulevard Auguste Blanqui, Paris 13th


Frédéric Comyn, Le Pétrin Fontains,
88 rue Cambronne, Paris 15th


Vivien Bailleux,

Béchu Bakery

,
118 avenue Victor Hugo, Paris 16th


Ahmed Ounissi, BAC Bakery,
2 rue de la Butte aux Cailles, Paris 13th,

01 45 80 58 39





H

ayoug Kim,

Boris Lume Company

,
48 rue Caulaincourt, Paris 18th


Alexis Pottier,

At Castelblangeois

,
168 rue Saint-Honoré, Paris 1st
Also discover the Doyenné at the Book Bar, the restaurant that thrills the foodosphere and the small list of bakeries to buy the best pains au chocolat in Paris.
© Joséphine Brueder / City of Paris