It is promised, despite the confinement, the bells will still go everywhere in France, even in the depths of the countryside! Provided of course that you do it a little in advance to order the most extraordinary creations of the season and let the postman bring them to you.
Because this year more than ever, the best houses and the greatest chocolate makers have bent over backwards to be able to deliver everything to you anywhere in France and organize the most epic egg hunt of your life ...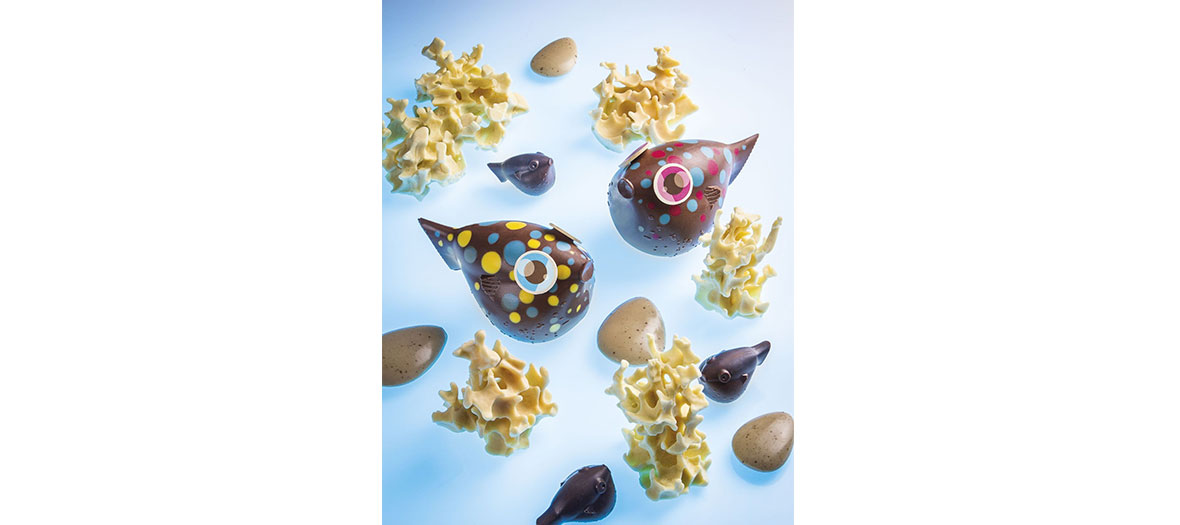 They are so cute that it feels like teleported to Easter from La Petite Sirène with the Manufacture Cluizel . Polochon and Ariel's friends? A mother bubble fish and her babies, small fish filled with a fine almond and hazelnut praline. Chewable!
28 € for 4 bubble fish.
Free delivery to order on www.cluizel.com
Marcolini's rabbit family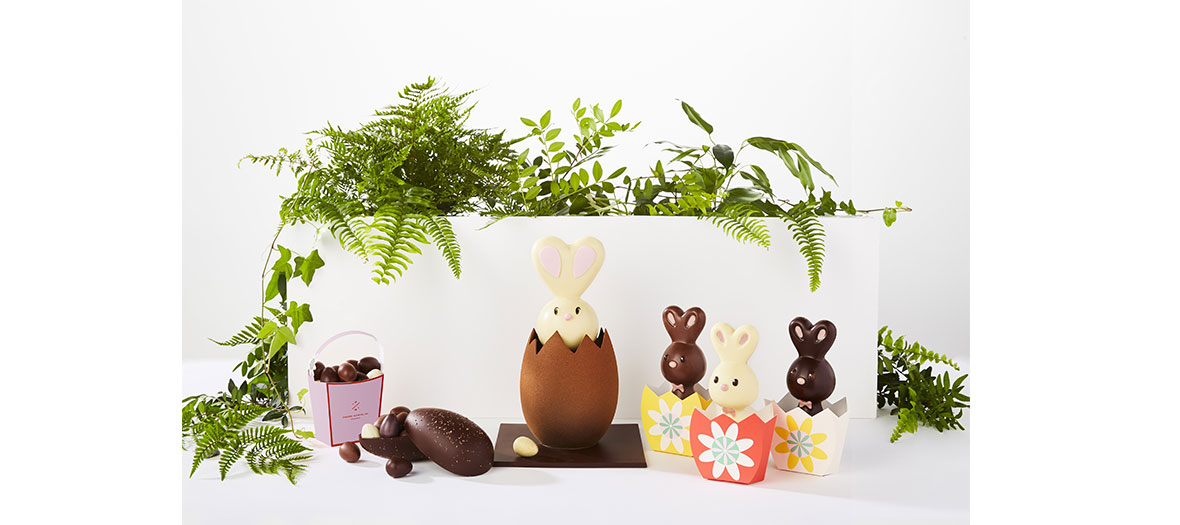 It is as if Pierre Marcolini , the greatest Belgian chocolate maker, had imagined a fairy tale which projects you into the garden of Alice in Wonderland ...
Even if you are confined in a 30 m², you will believe yourself there right away with its adorable little black, milk or white rabbits that seem to come out of a field of daisies and a small basket of praline eggs to complete the bucolic atmosphere.
9.90 € the little rabbit.
Free delivery from p. from 49 € on eu.marcolini.com
Breaded fish from La Mère de Famille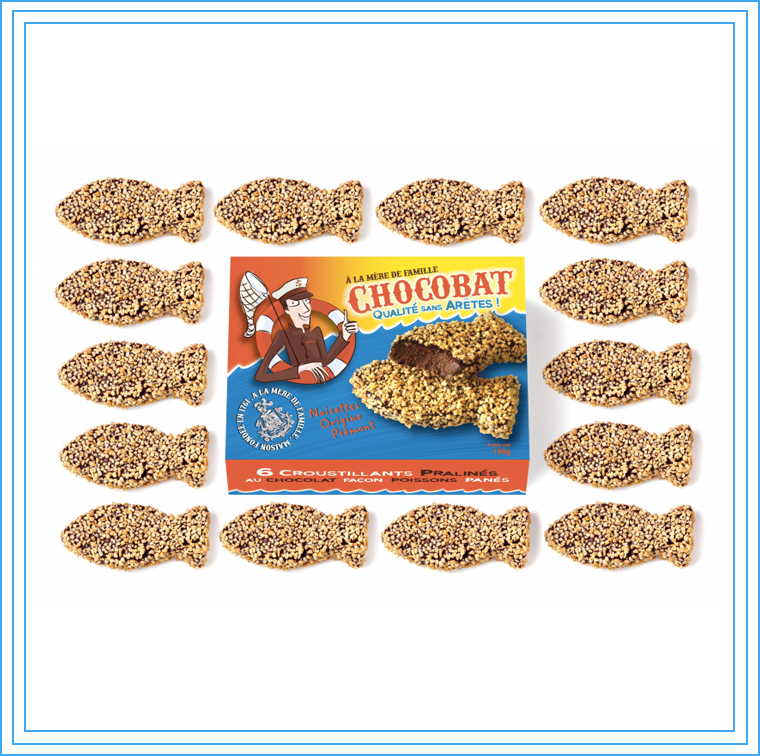 The oldest chocolate factory in Paris plays around with the cult breaded fish sticks from our childhood.
The famous Croustibats are transformed into Chocobat for the occasion. A box of six fish of crispy praline with almonds and Piedmont hazelnuts covered with a breading of roasted almonds , furiously regressive and really too good. Who can beat them?
Chocobat, € 18 - 6 chocolates for sale online at www.lameredefamille.com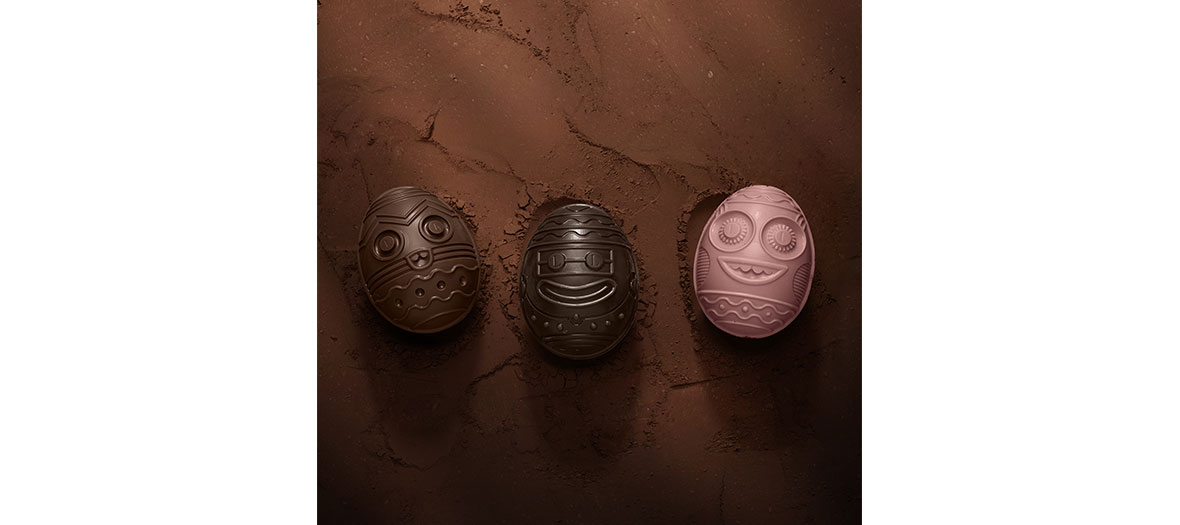 Grendizer in the land of Parisiennes, it gives the chocorobots signed Ladurée : Super , Turbo , Magic , Cosmic and Rocket , characters with crazy superpowers and very geek, all stashed in colorful and metallic boxes. Our favorite? Magic, all pink with white chocolate and garnished with fries that you will devour faster than Buzz Lightyear.
€ 12.50 the MAGIC egg.
Free delivery from 60 € on www.laduree.fr
Edwart's Enchanted Forest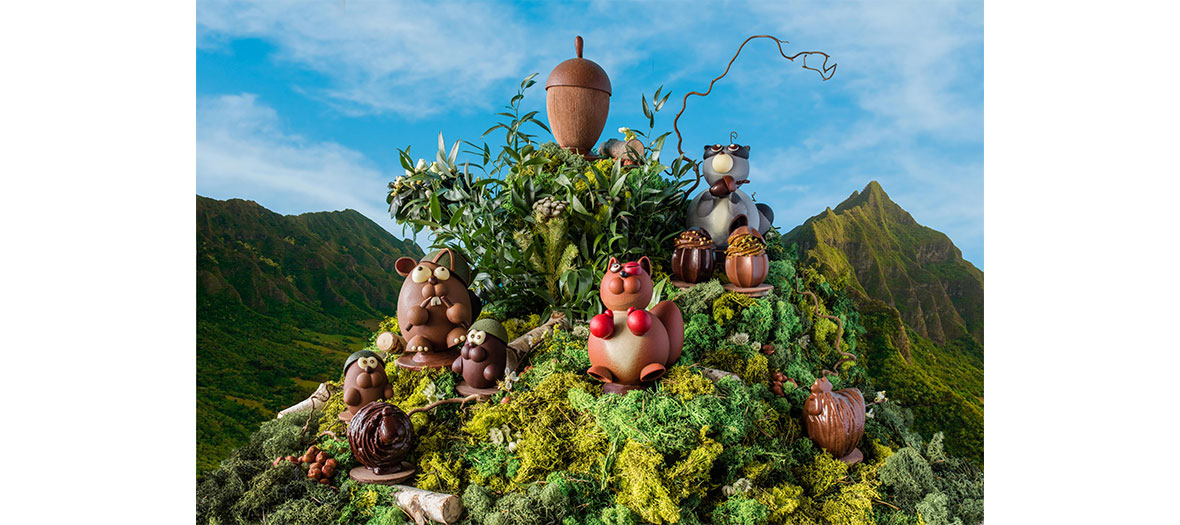 The most foodporn chocolate maker in the Marais fights against the confinement blues with an enchanted forest straight out of an animated film: The quest for the Grail Egg with the Boxer Squirrel , the Military Beaver or the Raccoon Bombeur , delivered everywhere in Paris and in the suburbs. For the lucky ones who are in the fresh air, less fragile to deliver: the extraordinary mischievous eggs with too good praline with a vegan version to cry with happiness!
€ 39 for a boxer squirrel. 14 € praline eggs.
Free delivery costs for Paris and on p. from 50 € in France on edwart.fr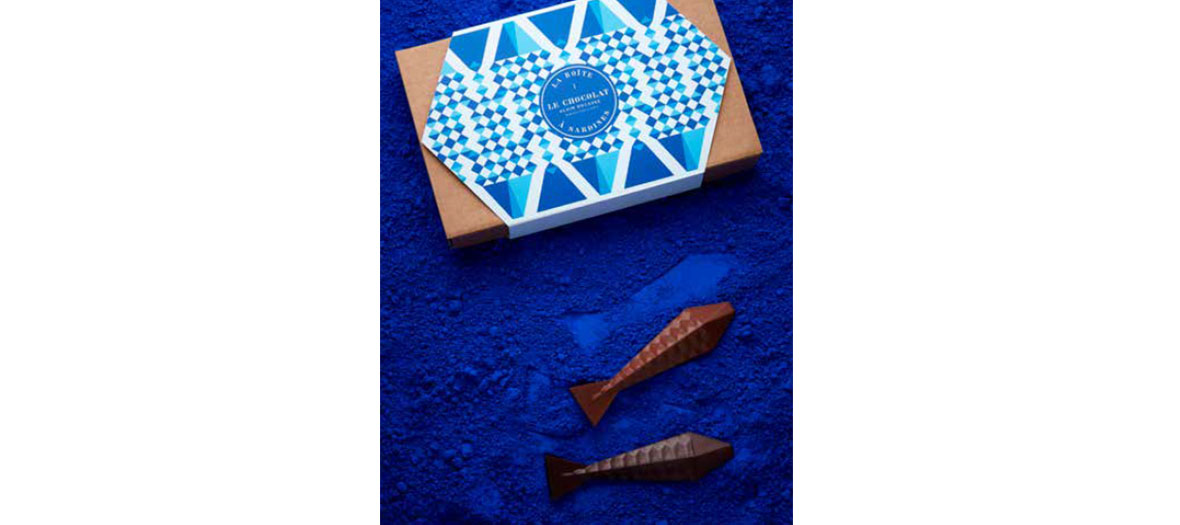 Alain Ducasse still makes great art with his chocolate factory. A true anti-depressant, his Easter bestiary will reconcile you with life, such as his tin of sardines in a canned way, his April fools or his earthy crab to work with with fried praline to die for. We take the opportunity to order a few filled tablets, just to wait a few more weeks with a little sweetness.
€ 16 for 8 sardine fillets.
Free delivery from p. of 50 € in France on www.lechocolat-alainducasse.com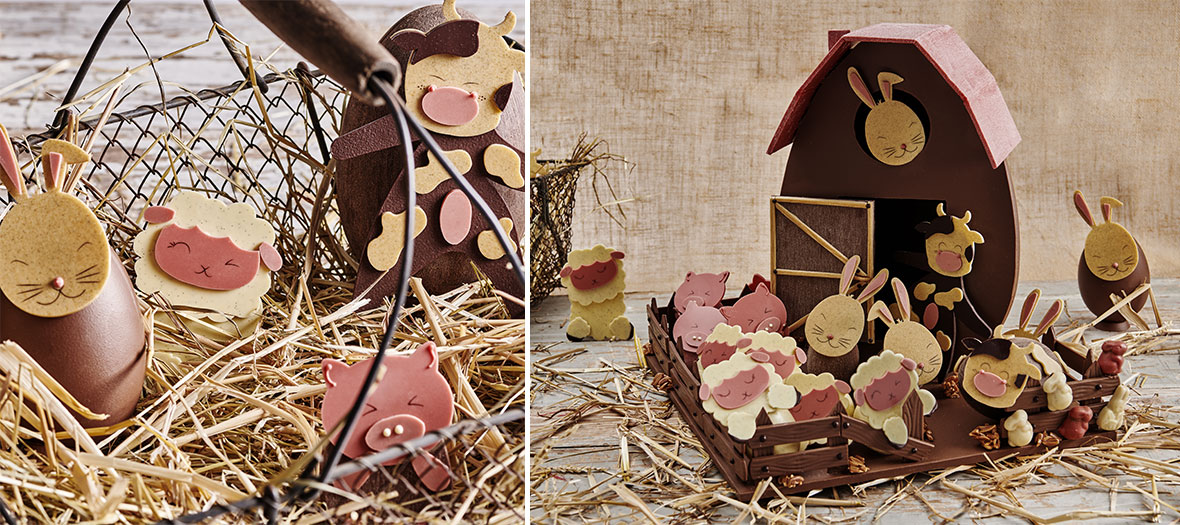 If you are in Paris and you dream of making yourself the heist of the century, fall for the ultra pop and life-size kawai farm signed Guy Krenzer for Lenôtre with fluffy sheep, teasing rabbits, trumpet pigs and laughing cows.
In a more reasonable way and available throughout France: we fall for its chick lollipop, an egg filled with runny praline and its classic chickens topped with fries, always delicious.
700 € the complete farm, deliverable in Paris. € 15 for the little farm characters and € 5.90 for the chick lollipop.
Free delivery from p. from € 15 in Paris and € 50 in France on www.lenotre.com
Also discover 3 alternatives to Netflix and the best street food kiffs to be delivered during confinement