And two! The ex - Top Chef Clément Vergeat , already at the head of his locavore table Tamara close to the Comédie-Française , doubles the bet. Its new Nellu concept , located near Île Saint-Louis , has proven to be the must- try dining cellar .
Eat well, drink well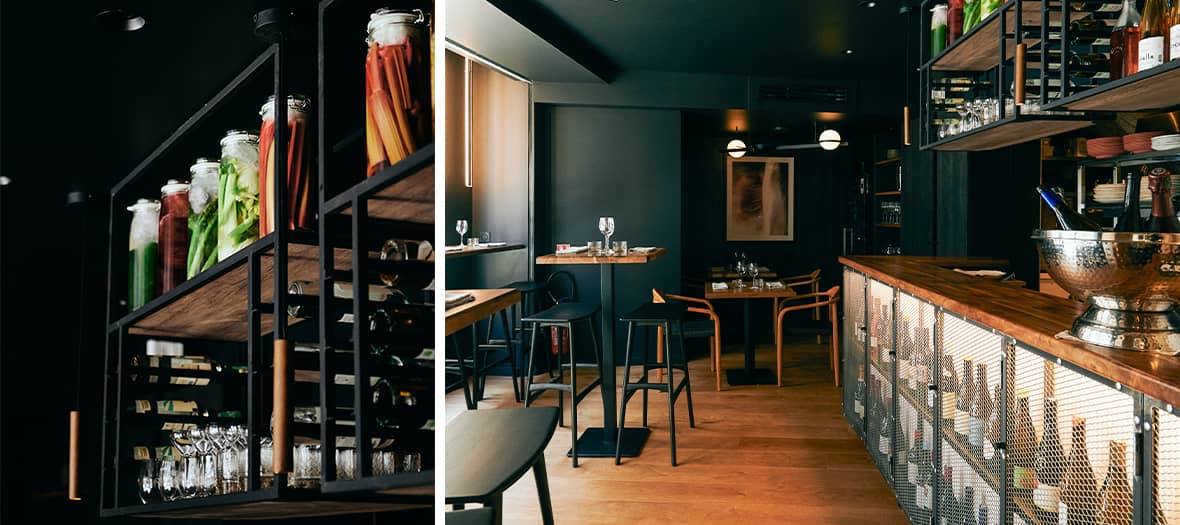 At Nellu as at Tamara , we are sure of our shot. By entrusting the keys to the house to Olivier Garcia , his former sous-chef, Clément Vergeat is sure of his own. He traces his furrow in a beautiful team spirit and in the same vision of the kitchen: modern, ultra-creative and technical, which places the product at the center of all obsessions, all in a raw and minimalist decor signed Caroline Tissier . ( Neso 2 , Akrame …).
For the thirst, the kif and the agreements, a nice collection of skittles is freed from the borders, makes us travel from the soils of Germany to those of Romania via Italy , France ... And makes taste vintages prestigious as small winegrowers, in the dining room or in the adjoining table d'hôte. The good news: the bottles are also available for sale to take away with a 30% deduction on the à la carte price.
A short and moving card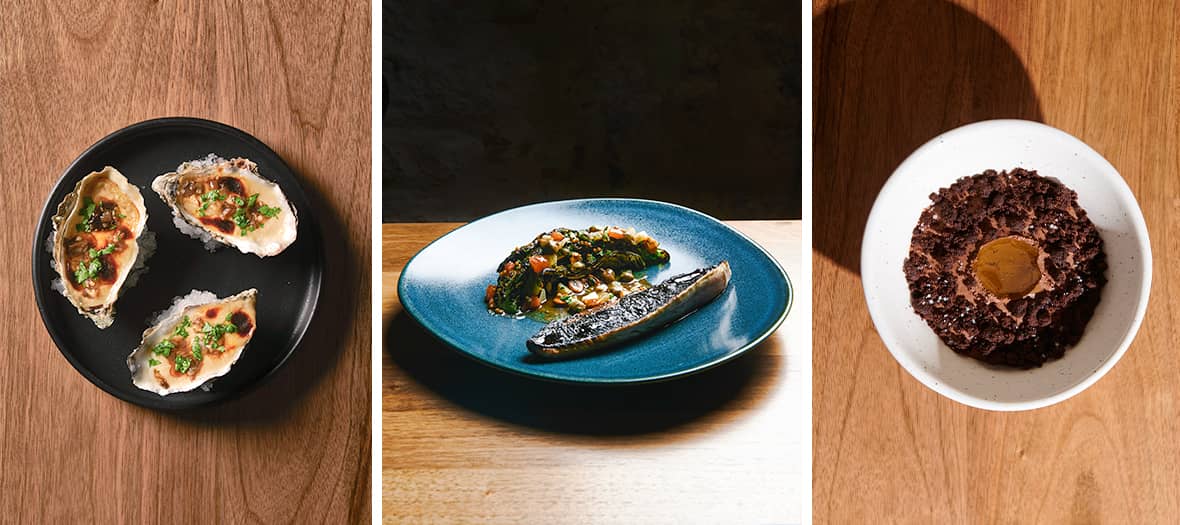 No ''signature'' dishes at Nellu : desire, inspiration and creativity guide chef Olivier Garcia . The lunch menu (32 € EP, 39 € EPD) is announced orally, changes every day and adapts to all intolerances.
That lunchtime: spirited oysters au gratin with miso sauce and black shallots. To follow, a little delight of grilled mackerel , roasted beets, seaweed and bonito emulsion. And to conclude, a bread ice cream, white chocolate ganache and gavotte, totally addictive. In the evening, always happy picking the menu with dishes and desserts from €12 to €34 or the chef's menu (€56) highly recommended.
Open Wednesday to Thursday from 5 p.m. to 10:30 p.m., Friday, Saturday and Sunday from 12 p.m. to 10:30 p.m.
Also discover The chic table to discover absolutely and Where to find the best burgers in Paris?