We have pinned down for you the hot new party venues of the moment: Le Riviera, the new trendy spot for hipsters ; Chérie chéri parties, the rendezvous of bachelor 30-year-olds, as well as Glazart Beach for all those who are nostalgic about Formentera, and finally the new hangout of the golden youth: La Clairière...
Head for… La Riviera
For whom ? Hipsters of the Eastern part of Paris
You enjoyed Les Niçois, games of pétanques, handsome bearded men and pissaladière? You are gong to adore Riviera, the festive rendezvous of the Niçois gang in Oberkampf. Distinctive signs: sizal floors, boudoir armchairs, isolated corners… Holiday house ambiance guaranteed.
Sous-chef of the ship: Gunther Love, a sound buff who brings along his gang of DJ buddies (Nicolas Ullmann, Greg Romano) for a great ambiance when happy hour starts. Here we are all for the party concept on the early side (you dance when it's still daylight and go to bed early. Perfect.
A la carte: Frenchy specialities such as the Niçoise pulled beef (marinated beef, onions, cheddar, 10€) or a simple fab ham sandwich (8€). And as always Southern cocktails: Baie des Anges (vodka, poire Merlet, aniseed11€), Made in Provence (Lillet rosé, Suze, 10€) all delicious!
Open Tuesday to Saturday from 6pm to 2am, until the 31st March 2017
Le Riviera
2 villa Gaudelet
75011 Paris
www.facebook.com/lerivieraparis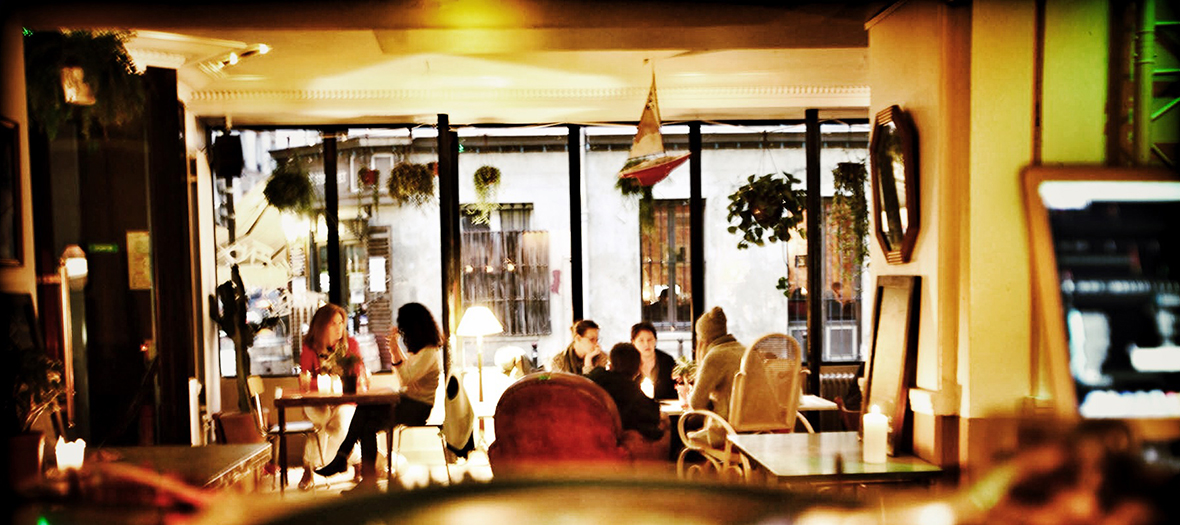 Head for… Chérie Chéri Parties
For whom? Bachelor 30-year-olds
In just a few years, Marie Garreau has become the real Parisian party guru. Her concept? Chic and very friendly gatherines so that trendy Parisians looking for some chill and fun can make friends and even more … without having to tackle on the group of usual looser. The profiles? Cool 30-year-olds or handsome working types in their 40's.
No fixed rendezvous but new ultra trendy places each time, where you just enter using your password, listening to good sounds, with a sophisticated clientele, cocktails and finger food.
New upcoming rendezvous ?
Friday the 2nd of September at 7pm on the of rooftop Flow, the new ultra trendy barge moored at Pont Alexandre III
Wednesday the 7th of September at Nuba
Friday the 9th of September at the Jardins du Pont Neuf, the wildest floating happy hour in Paris
How to sign up and get a password? On Facebook or by email on mariegarreau.events@gmail.com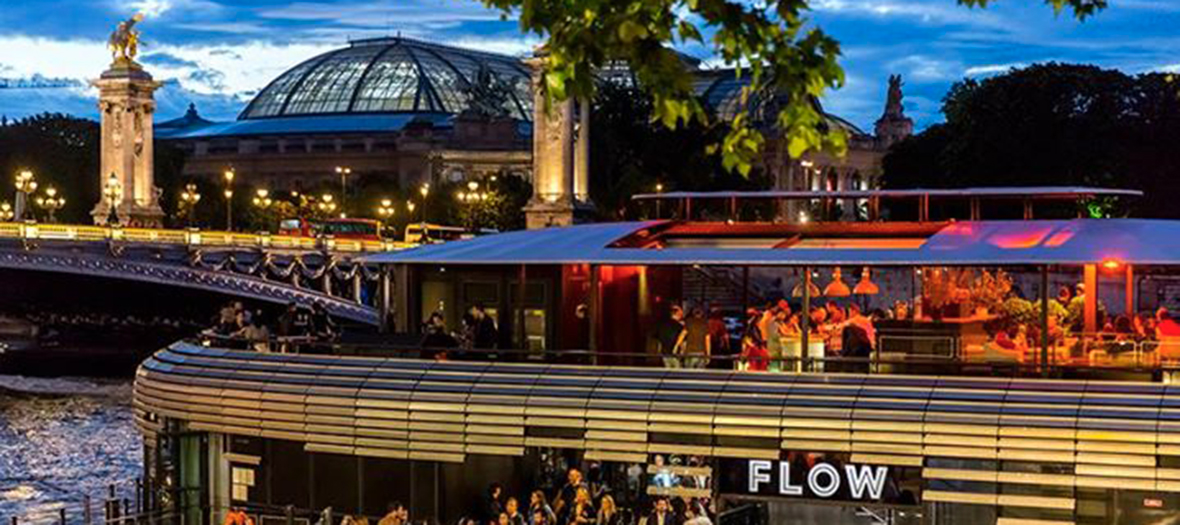 Head for… La Plage du Glazart
For whom? All those nostalgic for the beaches Formentera
Do you miss drinking rosé and being naughty with your toes in the sand? Cool: a small corner of paradise as though you were on holidays is only a few metro stops away. Head for the 19th, right near the Parc de la Villette to discover the beach of a high spot of Parisian partying, le Glazart.
Known for its wild and woolly evenings, the club continues Summer on its terrace offering a true urban oasis. On the program: fine beach sand, outdoor scenery, tropicool bar-shack, palm trees...The hang out of all revellers.
In terms of sound, they have a little bit of everything with a varied program: independent intimate lives, Berlin style evening, chill afternoons on deck chairs, groovy happy hours...
A la carte: IPA beer (7,50€), house Ti Punch (8€), rosé, white or red (4€ per glass). Those who are famished can try the food truck specialties right there on the sand: burgers, skewers, steakhouse, Indonesian tapas … They offer a little bit of everything !
Check out the program of the Facebook page of the Glazart.
Until the 1st of October 2016
7/15 avenue de la Porte de la Villette
75019 Paris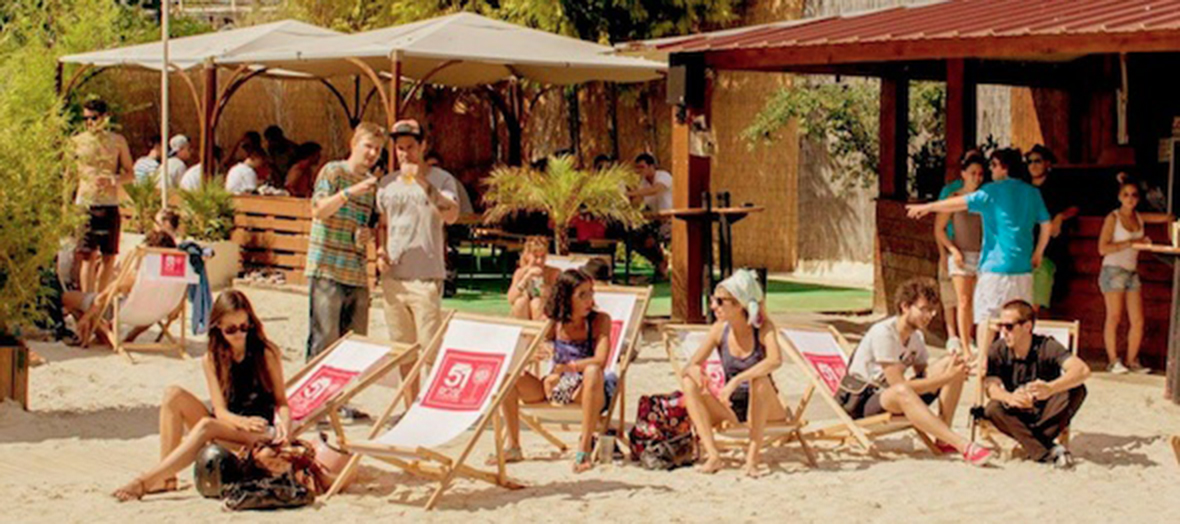 Head for… La Clairière
For whom? The golden youth
Real kid brother of Bagatelle evenings, la Clairière, the new landmark of Laurent de Gourcuff, pope of fashion nights (Castel, Raspoutine, Monsieur Bleu, all him) happens to be the new hot spot of young trendies at the heart of the Bois de Boulogne.
Imagine a bucolic Parisian version of Calvi On the Rocks, located facing the Longchamp racetrack and surrounded by a château, with all the sound stars to celebrate and party: Kavinski, Mr Oizo, Bon Entendeur, Etienne de Crecy… A fairly tale spot to chill and dance) under open skies.
A la carte: house tapas at small prices: patatas bravas (5€), slab of cheese and veggies to nibble on (5€), veggie burger (10€) to be washed down with cocktails (10 à 12€), Côtes de Provence (6€) or champagne (12€).
The small plus: The sustainable dimension of the place: for each purchase, a percentage is paid to the Good Planet Foundation, overseen by Yann Arthus Bertrand himself. Or how to combine fiesta and good conscience.
When? Every Friday and Saturday nights from 8pm to 5am 5h and sometimes early evening on Sundays from 6pm to 2am.
Domaine de Longchamp
1, Carrefour de Longchamp, 75016
www.facebook.com/lesnuitsdelaclairiere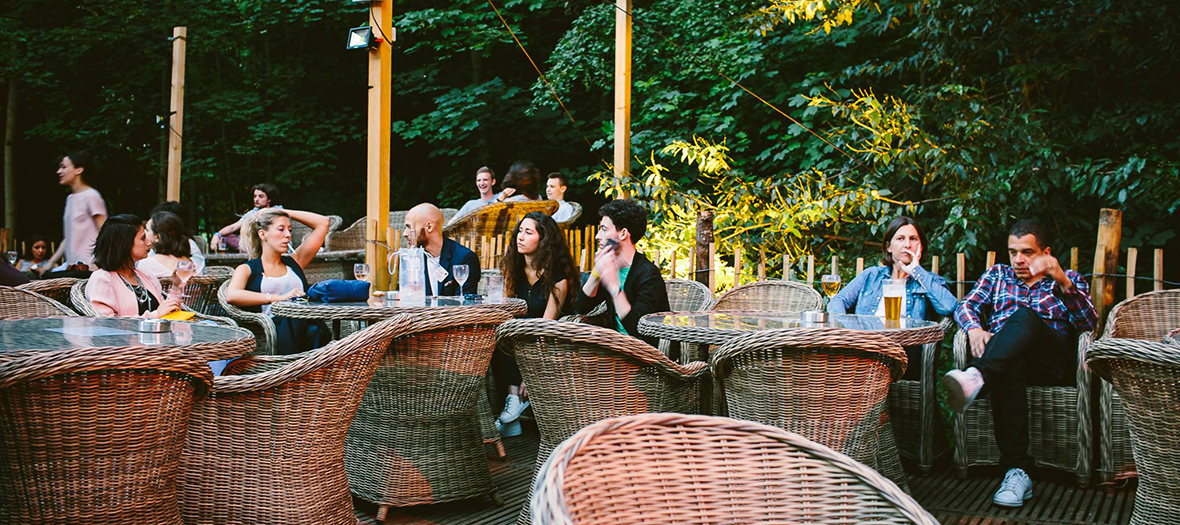 Also discover the 10 best restaurants as a gang in Paris.