© Ob La Di Paris
The place? A micro coffee-shop as tight as a Hervé Leger dress in the trendy Marais. Distinctive sign? A mesmerizing turquoise frieze lined from floor to counter, to be posted on Instagram of course.
How to pretend to be a regular? Roll in with a "Hey Lloyd, how are you doin' today?" sign that you know the very sexy Australian barrista, already seen at the Boot Café. Order a latte (€5) + a granola (gluten-free and topped with blueberries, €10-11) + an avocado toast (on Vitelotte potato bread, piqué of pomegranate, €9). The best way to start the day, "thanks Lloyd".
Who do we meet? Clémence Poésy, who lives in the area; the fashion clique of Brice Partouche, co-founder of the place and creator of the April 77 brand; superstar photographers and Instagrammers Hana Predajnianska (aka @journeyintolavillelumiere) and Carin Olsson (@parisinfourmonths); Emilie from MyLittleFashionDiary and many other fashion socialites and bloggers.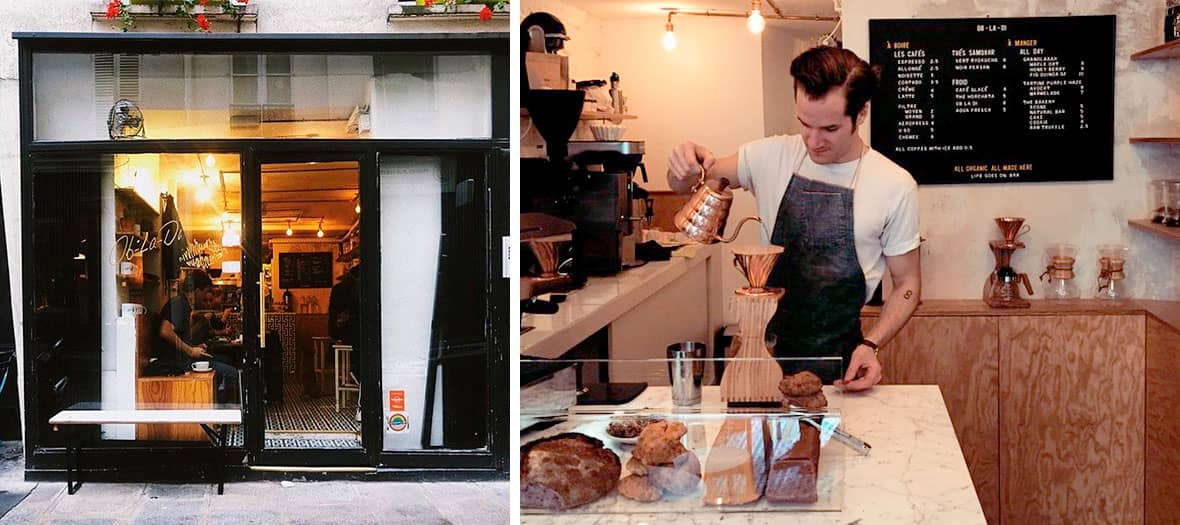 Every day except Monday, from 8 a.m. to 5 p.m. on weekdays and from 9 a.m. to 6 p.m. on weekends.
Also discover the Lutetia and Benoit Castel brunch, a dream brunch to enjoy with a group
© ameliepietri