We love nothing more than friendly, enjoyable restaurants where we can dine in a relaxed atmosphere with zero pressure. Bingo: welcome to Osteria Brutto, the new restaurant that has piqued the curiosity of the Quartier Latin regulars. An Italian restaurant inspired by the cult New York addresses, as in the movies with Robert de Niro and Al Pacino.
Meatballs or nothing!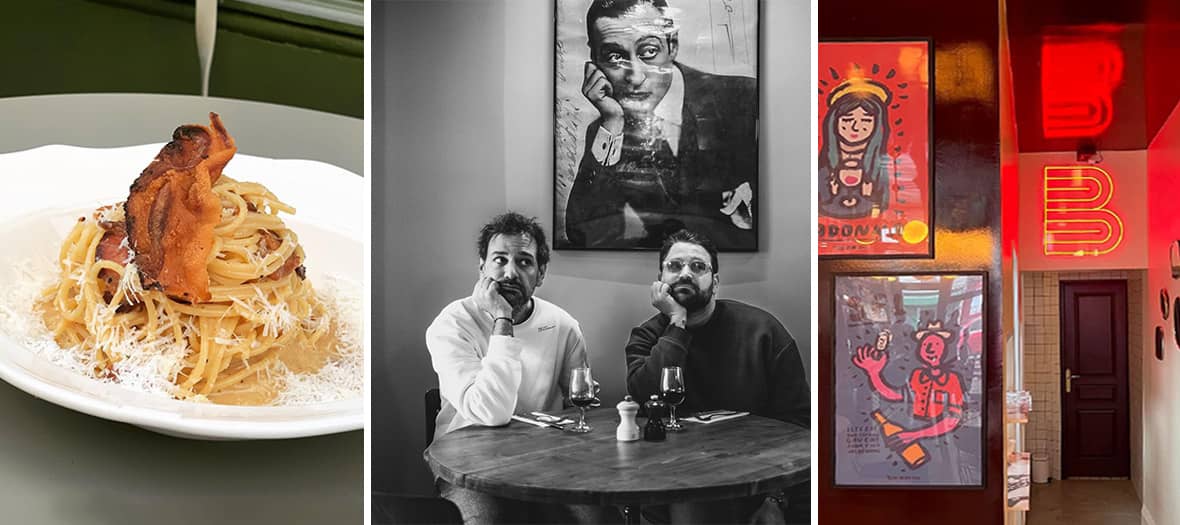 Behind this concept with a very cool decor conducive to large tables with posters of Obama and Danny de Vito, are three passionate Italian restaurant cousins, whose many travels have inspired this address with all the heartwarming qualities: the pasta della mamma with the comfy American twist worthy of Sardi's or Lombardi's. As a result, you can find recipes that you wouldn't necessarily find in the osterie of the Boot, such as the small, crunchy Caesar Salad (7€), the Spicy Rigatoni alla vodka (14€), or the Milanese veal alla parmigiana with tomato sauce and melted scamorza cheese (28€).
Purists will also find what they're looking for with truffle and Parmesan cream arancini (13€), traditional Spaghetti pomodoro & polpette (18€) or alle vongole (26€), as well as the beef carpaccio, truffle cream and 24-month Parmesan (22€).
Ultimate heist: the desserts, including an excellent affogato with fior di latte or nocciola (hazelnut ice cream) (7€) and a surprising panna cotta hiding an addictive pistachio praline (9€). We want more.
Open from Tuesday to Saturday, for lunch and dinner.
Also discover The new parisian wine bars and Akabeko : the new franco-japonese gem