Forget the physiology test! La Concrète is inaugurating PanSoul, a super cool restaurant with terrace, cocktails, BBQ and great eats. We are far from the high wirel ambiance of the  floating cult club moored quai de la Rapée, better known until now for for its fab partie accessible 24h/24. Normal, over the years, the gang led by Aurélien Dubois has quieted down. Result, a highly chill venu divided on several spaces, trusted by good looking clusters of  stylish 30-year-olds such as Alexandre Marchon, the up and coming chef at the helm of the kitchens. Serious stuff, we are telling you.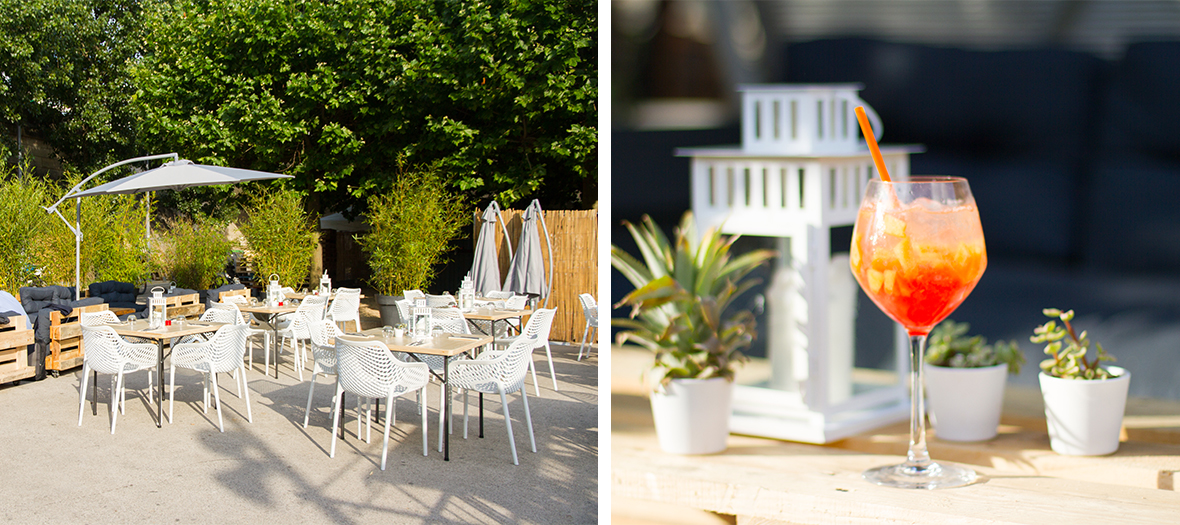 On the embankmenti, a terrific rôtisserie à la ficelle, with superb slabs of meat hanging vertically and cooked slowly: pork ribs (€19), Xistora (a sausage from the Basque region with  pimento of Espelette, €21),  Charolais sirloin tip (€30), shoulder of lamb (€25) with seasonal vegetables (no more fries), to be enjoyed at the table or nestled in open sky sofas with a nice bottle of red.
On board, there is a change of culinary style with well thought out bistronomic plates: nuggets of courgette flowers with fourme d'Ambert cheese (€14), blowtorch mackerel, condiment carrots, dates (€12), yellow bass, caviar of white eggplant, with smoked  Kalamata olives (€27), chocolate ganache (€10).
We like: the happy hour on the bridge across the way at sunset with the overhead metro in sight, a love Doudou in hand (vodka, Saint-Germain, cranberry, cucumber, €14).
The plus: a fall-back solution if  dark cloud suddenly appears .
Open Wednesday to Friday from  6pm 2am. Saturday and Sunday from noon to 2am in non-stop service. Reservations at 06 99 16 76 65.
Also check out Le Grand Bleu and the outdoor events of the moment.