Always on the lookout for the latest novelties from their favorite pastry chefs, sweet tooths will flock to these fresh and gourmet seasonal cakes. To your spoons!
In the chocolate category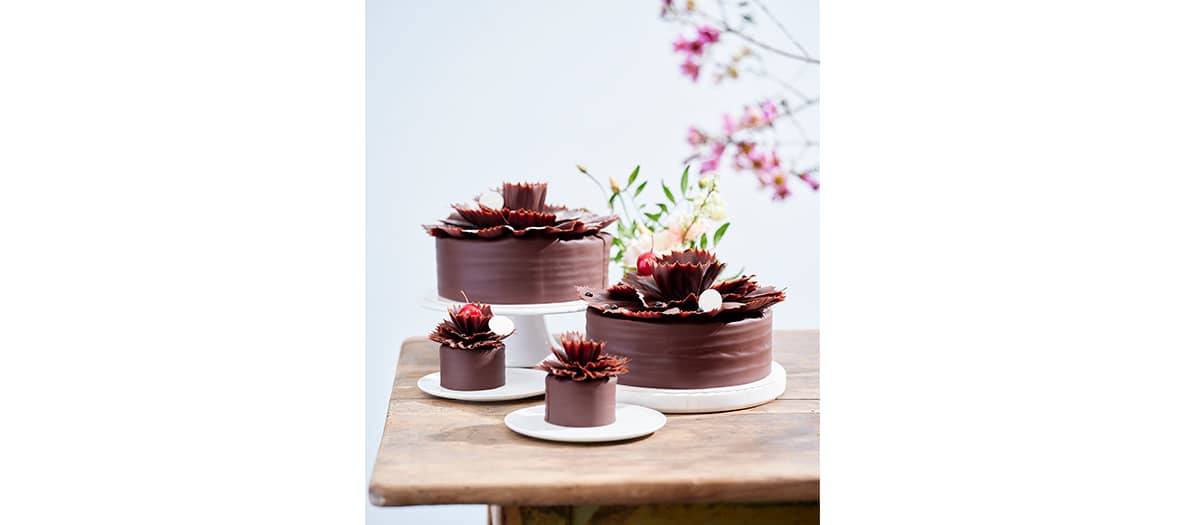 Pastry fans from double MOF Guy Krenzer for Lenôtre love the house's iconic cake, made up of a duo of meringues and a creamy dark chocolate mousse. For the summer season, the Feuille d'Été is adorned with a creamy morello cherry heart and a cherry compote with a delicious fruity taste. A little marvel.
Available online and in stores from Wednesday June 22 to Tuesday October 4.
Individual Cherry Summer Leaf €9.
In the meringue category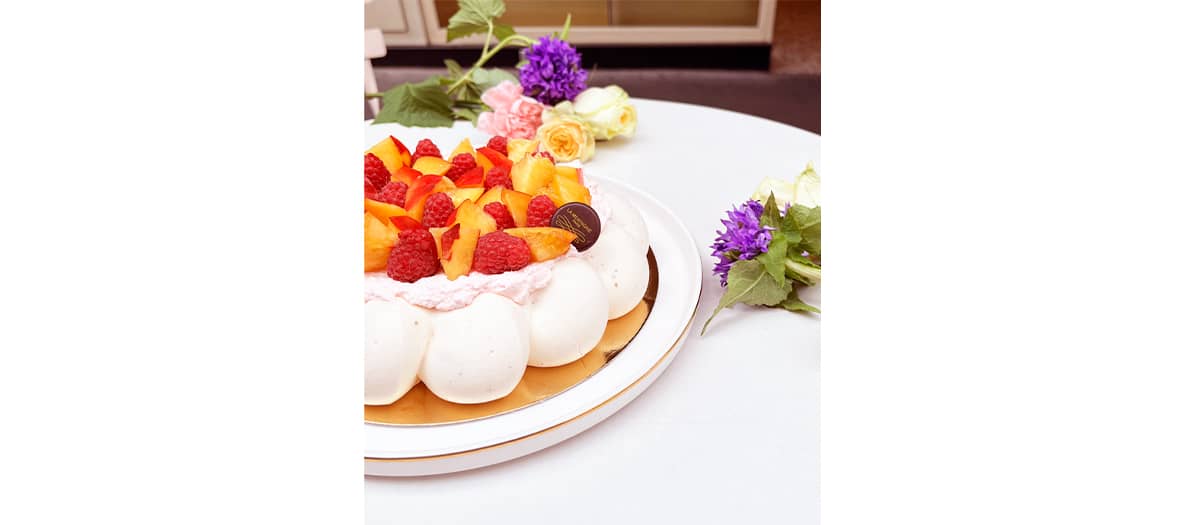 Combining the lightness of a pavlova , raspberries and nectarines with a rose whipped cream is the signature of this fruity and flowery collaboration between La Meringaie by chef Nicolas Bouillard and floral designer from Au Nom de la Pink . A very fresh and resolutely instagrammable little candy.
Available in 4 formats: individual (€5.30), 4 people (€20.40), 6 people (€29.90) and 8 people (€39.50). Available until July 14, to order with delivery online or to pick up in one of the shops of La Meringaie .
In the exotic category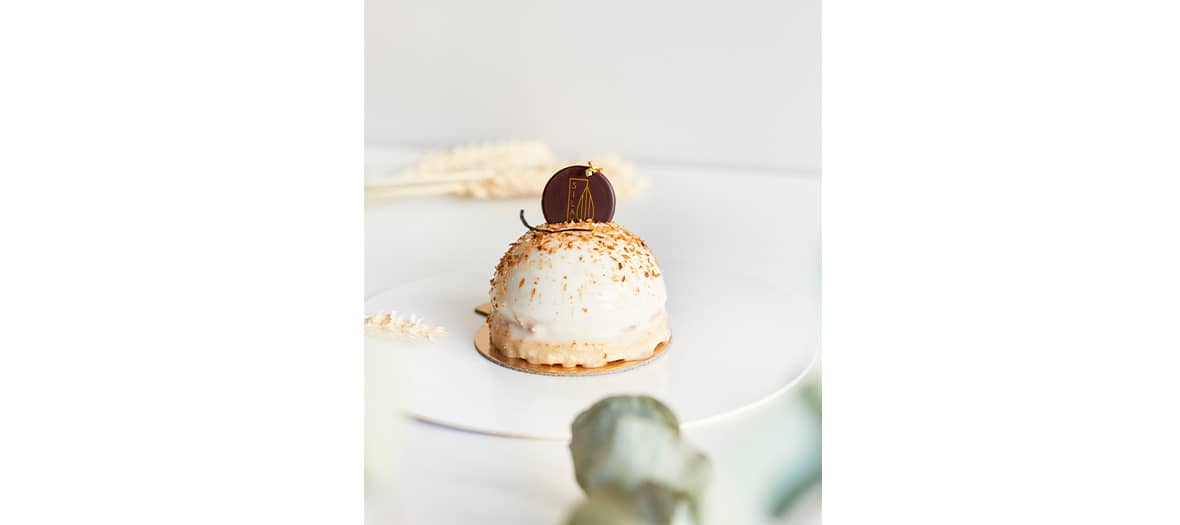 Be careful, they will only be available for two days! On the weekend of June 25-26, the friendly pastry chef Silax imagines variations of his signature cake, the Coco Djambo (an addictive Mont Blanc West Indian passion fruit, mango, coconut in the shape of a dome), in macaroon, éclair, verrine, pie and Vacherin. The golden opportunity to cross the ring road.
Coco Djambo Days, June 25 from 10 a.m. to 6 p.m. and June 26 from 10 a.m. to 2:30 p.m. From €5.30 for the Éclair to €5.80 for the Dôme.
Silax , 3 place du General Leclerc, 94120 Fontenay-sous-Bois, 01 43 94 10 97
© Cookheure
In the Marie Antoinette category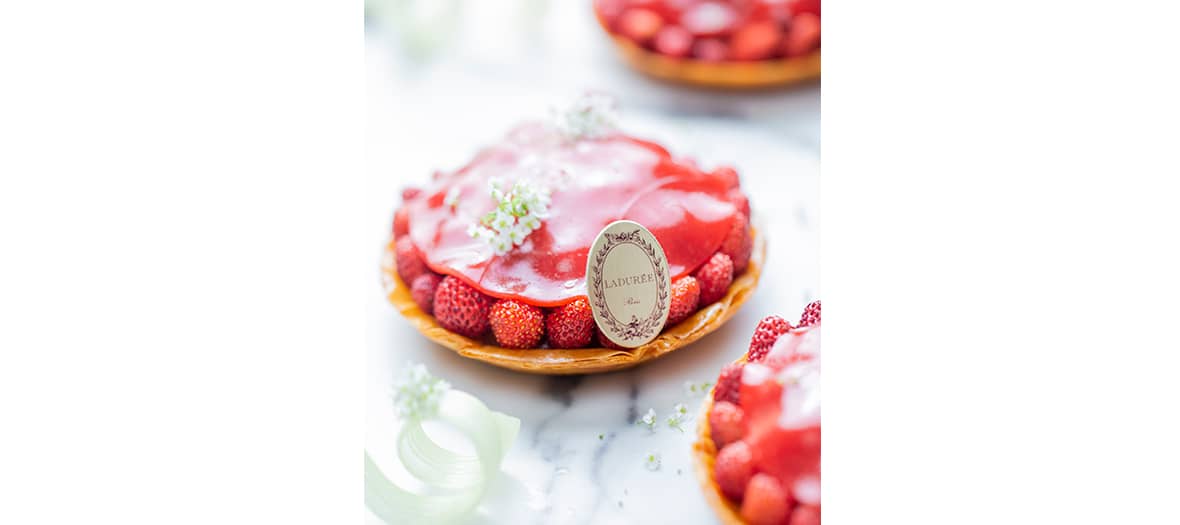 It's hard to do more cocotte than Ladurée 's latest dessert by Julien Alvarez . A tribute to Marie-Antoinette who loved strawberries, her favorite fruit growing at the time almost all year round in Versailles . The little gourmet would have loved this wild strawberry rhubarb tartlet pimped with a honey phyllo pastry, dried fruits shortbread with orange blossom and almond butter.
Individual pastry available until July 5 in Ladurée shops and restaurants and on laduree.fr .
€9.50 in shops - €12.50 in restaurants
© Pierre Monetta
In the luxury category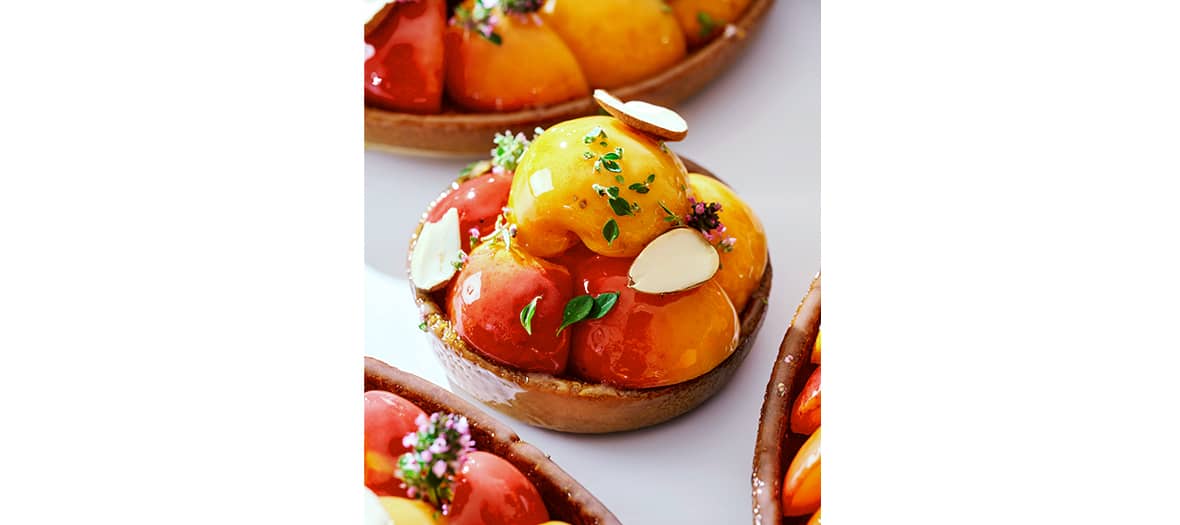 At the Ritz pastry counter , François Perret is bringing seasonal fruit tarts up to date . Obtaining of course the best possible products and using his best memories of childhood, when the kitchen smelled of good smells of fruits in the oven, the pastry chef imagines an apricot tart on a bed of thyme-lemon whipped cream. Like an air of vacation in Provence…
Available on ritzparislecomptoir.com from July 7, 2022. In store at 38 rue Cambon (1st) from July 9, 2022. Individual format or to share, €12.
© Bernhard Winkelmann
In the Southern category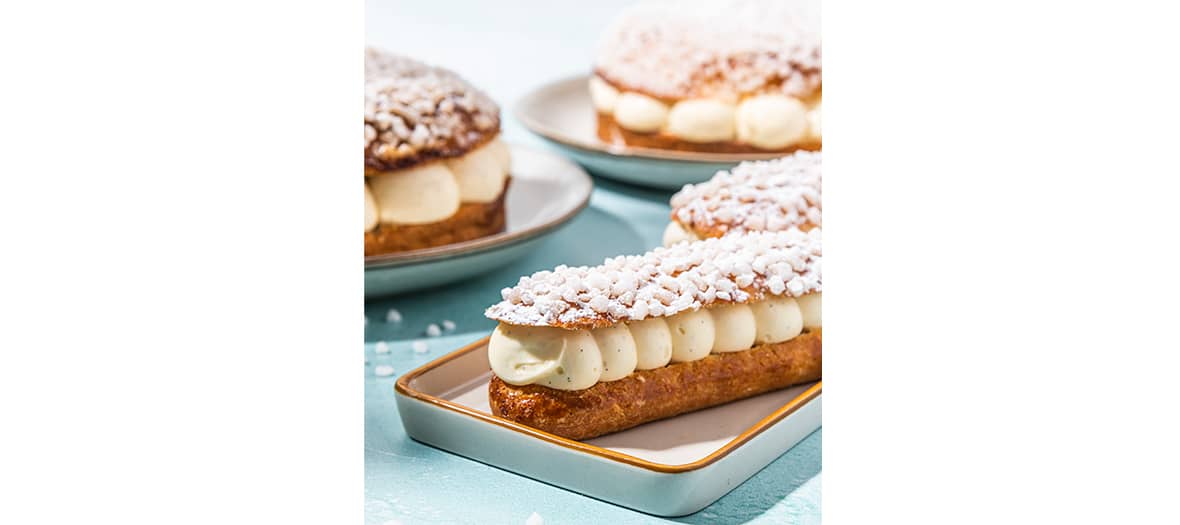 Yet recognized for his great creativity, Philippe Conticini loves the Tarte Tropézienne so much that he wanted to keep the traditional recipe, however sublimated with notes of orange blossom . An airy brioche sprinkled with very crunchy grain sugar, garnished with a foamy Bourbon vanilla cream from Madagascar . A killer to bring back to dessert for your next dinner.
Individual format (€6.90) or to share (4 people €26, 6 people €38), available online or in stores .
Also discover the best strawberry pies in Paris and the best pastry lessons in Paris .