It's the new venue we were waiting for. A nice local bistro where one can enjoy nice traditional dishes just like at Granny's in a stylish decor, capable of keeping the ambiance going a good part of the night long. Sacré Frenchy is born.
Just like the new super affordable bouillons (Bouillon Pigalle, Le Pharamond), the typically Parisian brasserie is also undergoing a trendy  revival. And here is the proof with this new address, freshly opened  near Réaumur-Sébastopol by two specialists of Parisian evenings, organizers of Sacré Frenchy events since 2006.
The space renews with the glorious hours of yesteryears' typical brasseries. Decadent volumes, sparkling chandeliers, red velvet banquettes, posters featuring movie stars from the era, a piano for jazzy evenings on Thursday or Saturday. And at the same time, an infinitely chill atmosphere with a super cool service, the library corner and soothing green plants.
Eggs mayo, organic wines and farm range chicken
À la carte also, chef Nicolas Butz wagers on sure values with a highly comforting taste: snails from Burgundy(€8), eggs mayo(€6.50), semi-cooked foie gras (€15), duck breast with honey (€21), veal with a Brodelaise wine sauce.
A friendly rôtissoire runs full blast: chicken on a pit (€17.5 ), prime ribs of beef (€38 /pers), rack of lamb (€26/per person). To be washed down with an organic Poulbot wine.
For dessert, impossible to resist the floating island (€8) and the giant profiterole (€10).
And as in the past, the chef gathers his supplies directly from buddies in the area and small artisans he knows well (Boucheries Nivernaises, Poujauran bread, farm range chickens from the Landes).
Cool! Sacré Frenchy is launching its Sunday brunch (€34) with a choice of main dish served by the plate along with starters and desserts galore. And of course, there is a corner for the kids, so that everyone is happy.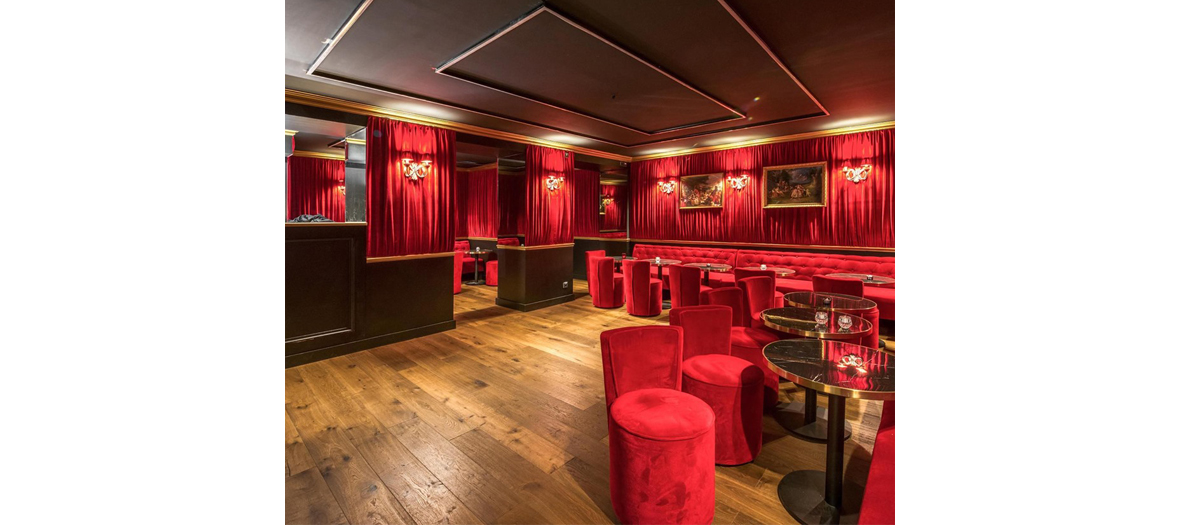 Every Wednesday evening, the splendid boudoir cocktails bar, hidden in the cellar, morphs into a stage for The Voice with wild karaoke sessions. Céline Dion, Johnny, the Spice Girls—just grab the mike.
Good to know, the space can be privatized for birthdays, bachelorette parties, team building… Let the fun begin!
Open every day from 11:30am until 2am.
Also check out the karaoke Polpette pizzeria.