© Plaine Commune Tourist Office
Do you really know Saint-Ouen fleas ? Better stocked than those in Vanves and more glam' than Porte de Montreuil , it's the unmissable stopover for antiquing your pretty decor in this joyful chic bric-a-brac. Immersion in the lair of Django Reinhardt with gypsy jazz stands straight out of a Woody Allen film , the promise of an unusual getaway in a real little village within reach of the Navigo pass . We have concocted a perfect circuit for you with the essential stages not to be missed.
Tips from the pros before getting started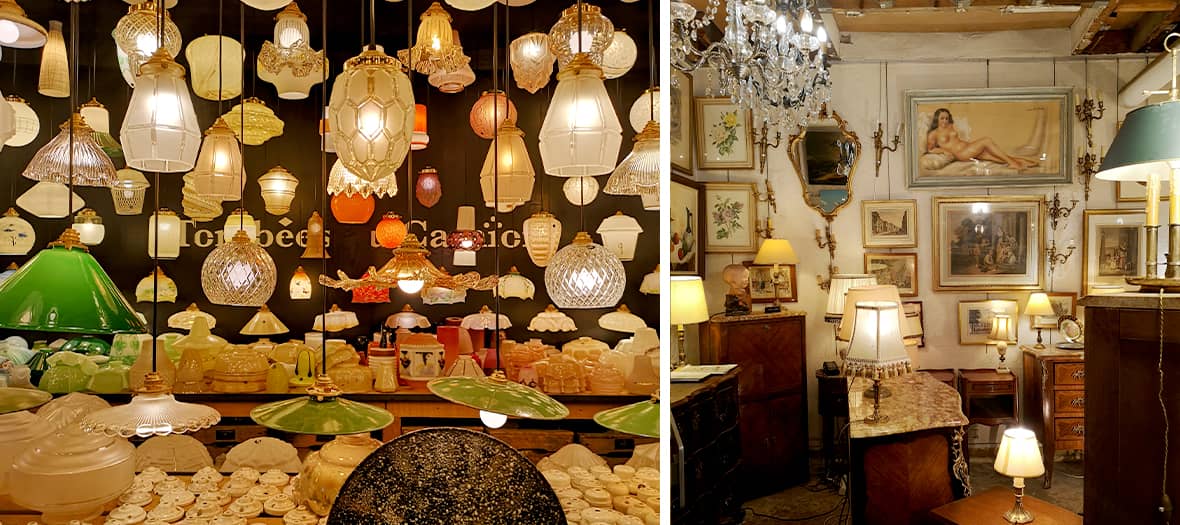 The Saint-Ouen flea market has dozens of markets , each with their own universe, with their customers and a particular atmosphere. So if you had to choose only 4 sites: Vernaison , the oldest, Dauphine , which brings together antique dealers and craftsmen , pop culture, gilders, framers and hatters who retype your objects and create on the spot. Paul-Bert-Serpette , the most upmarket, is the temple of antique dealers, and Jules Vallès , the most popular and economical, the haunt of bargain aficionados.
On site, you reveal your negotiating skills to get the right price for the desired object. Persuasion and chatter are eagerly awaited from merchants who remain open to discussion to find an agreement on the price.
Provide plenty of cash: many old school merchants do not accept bank payments, another reason to " round up" prices on your side. You have been warned.
To shop for nuggets of yesteryear
To shop for beautiful decor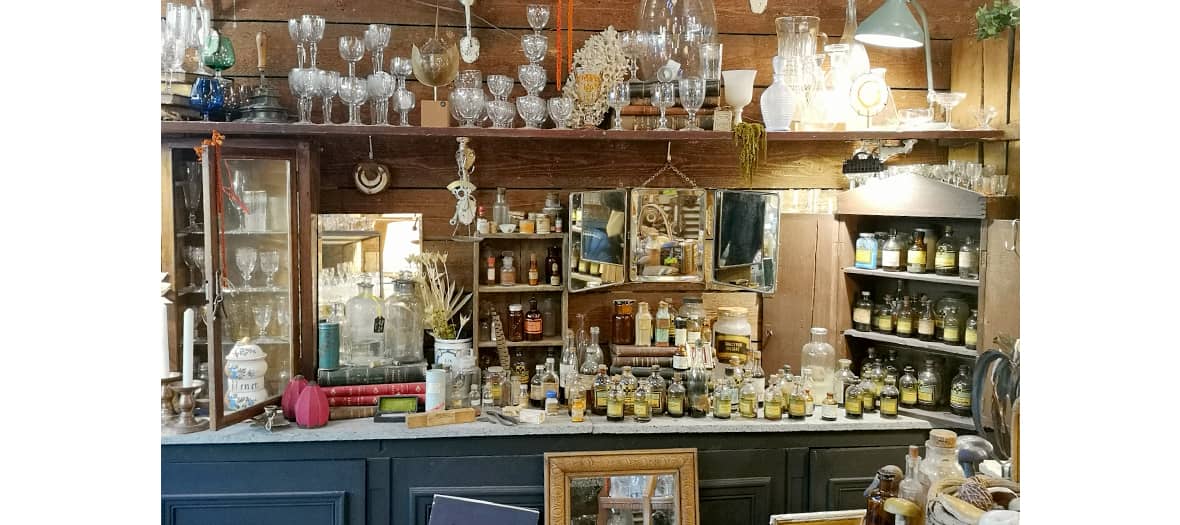 Imagine a veritable cabinet of curiosities, very loaded like in the 19th century: it's on Adrien 's stand (Marché Dauphine) with his stylish presentations of insects and herbaria (€55). But also, beautiful old postcards at €1 each, academic drawings under glass (€100) and pretty wicker baskets galore (€30-35).
We can't miss Belladonna , the stand that touches the imagination of Hogwarts. Between old herbalist bottles (€25-30), an XL bridal globe in blackened pear filled with butterflies (€790, €140 for a small one) it's a little paradise open to decoration fans. Vernaison, aisle 8, stand 165
retro furniture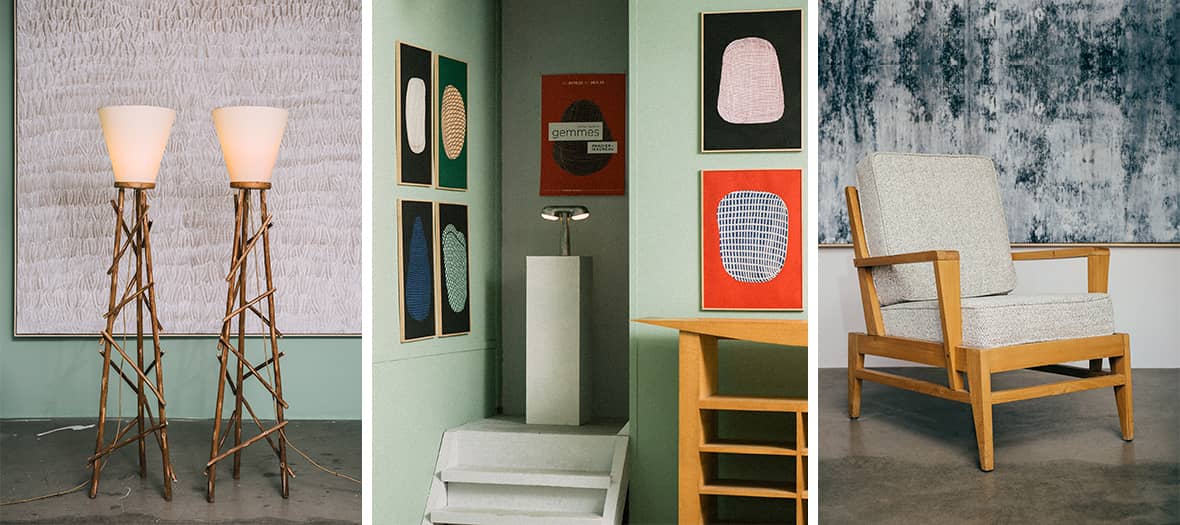 In the antiques category, the Pradier gallery in Serpette stands out as the size of connoisseurs and fans of decorative arts: armchairs signed Pierre Guariche , 1961, restored in Bisson Brunel fabric (price on request), a Nestor Perkal floor lamp , 1987 (price on request), a Ligne Roset sofa , 1985, restored in Froca fabric (€4,500) or the trio of ceramics, " Les Parisiens ", 2021, (€450). Paul Bert market, alley 6 Stands 93 and 95.
More accessible, Carlier specializes in 20th century Scandinavian furniture . We love the 60's rattan armchairs (€450 a pair). Vernaison, aisle 3, stand 108B .
Unusual treasures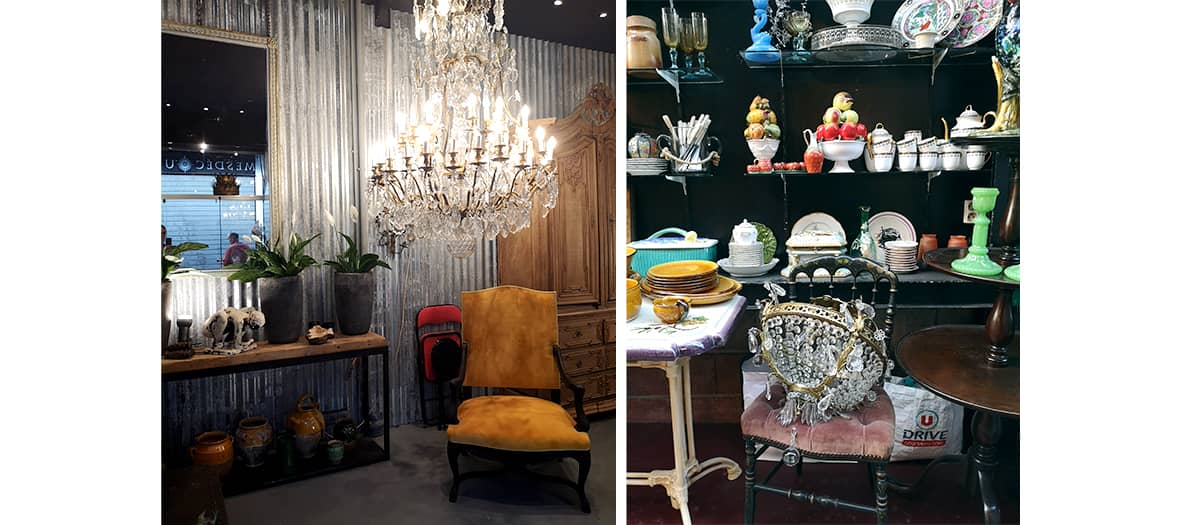 Head to the Dauphine market where you can find the best nuggets of music at Les Disquaires as well as vinyl for €5 at the Give me five stand . Don't miss the bookstore corner that deals collector and international magazines like Marie-Claire , Elle , Vanity Fair or Harper's Bazaar (€30). For cult posters, head to stand 4, which offers original Agnès B 80's (€200) as well as furniture by Starck for Kartell .
To catch the creations of the new guard
It is on the first floor of the Dauphine market that young craftsmen and designers carry out their beautiful creations manually. Among the favorites, we will retain the stand of wildly Instagrammable ceramics from Tom & Folks : stylish stoneware objects baked on site and to be found on the Dauphine stand, as well as at Merci Paris , Sessùn Alma in Marseille or even in the restaurant . Happy Flea Adventure . Count 20 € for cups, 25 € for cups and 50 € for dishes.
From the 1st floor of the Dauphine market, François H. creates before our eyes nuggets of leather goods for his French label Fontain 1990 : bags inspired by Art Deco and rationalist architecture that compete in originality. Count 920 € for the classic bag, 620 € for the belt model.
© Instagram / @tomandfolks, @fontain_official
To catch dishes worthy of Downton Abbey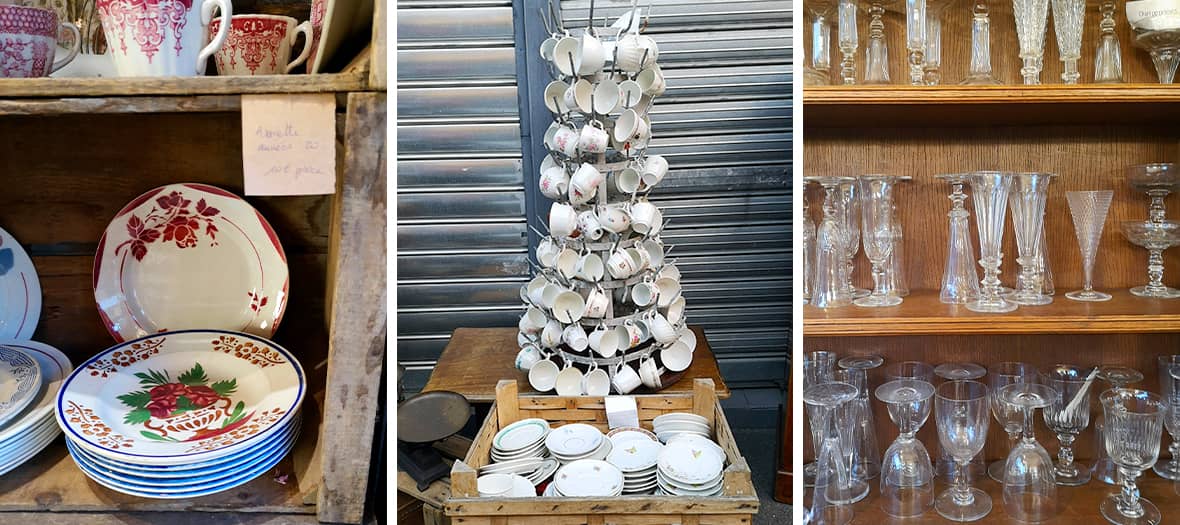 Let's be honest: buying second-hand items is above all the best way to afford desirable nuggets without blowing up a PEL. So as long as we do, we go to our favorite merchants to buy a whole porcelain service !
At Nicolas Giovannoni to shop for bling and cool crockery. Paul Bert - Serpette, aisle 6, stand 8. At Idée broc : the country-style shop, with crockery in all its forms. Palpitations in sight: literally pyramids of colorful cups and saucers , each one prettier than the other, and mountains of porcelain plates , platters and carafes at friendly prices. Vernaison, aisle 8, booth 163 .
Without forgettingCatherine Daveau-Bitton who deals in sublime 18th century glasses, super light (€280). Just to enjoy the eyes and the touch, we make the detour to her stand where she will explain to you on the spot the techniques of the glassware of yesteryear.
For upcycling fans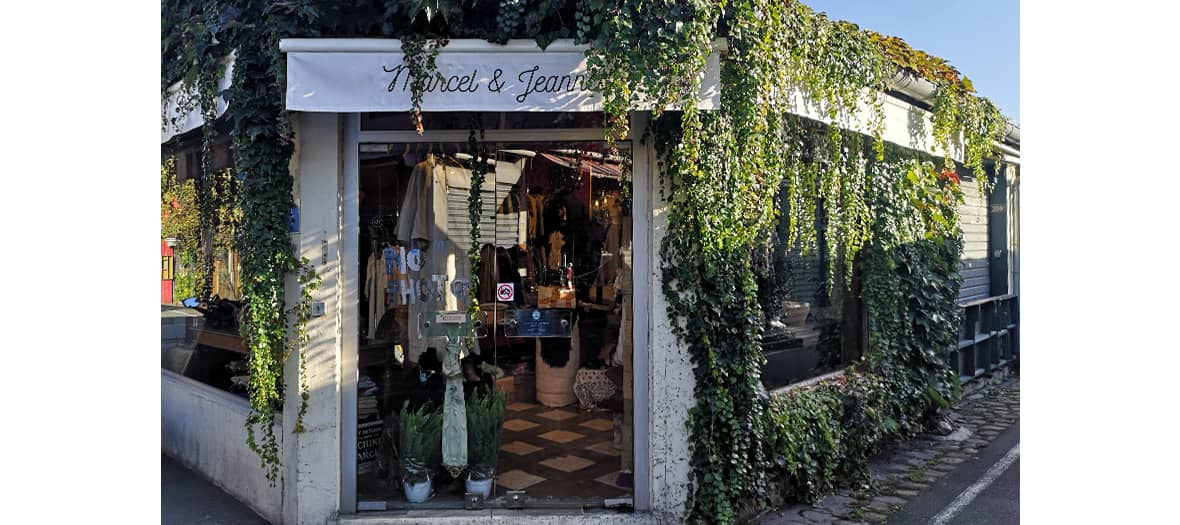 Go to the 100% millennials ReFUnK stand , the Saint-Ouen studio-shop . Here we cultivate recycled textiles and the glam of the 2000s, zero waste guaranteed. We love the Bellucci overshirt designed on site from fabric scraps and used shirts (€40). Vernaison Market, aisle 4 Stand 75 . To be found on the stand and online .
Shop for old fabrics to reprint or transform at Janine Giovannoni with her beautiful Vernaison period linens, Stand 141 or at Hélène Sofer for collectible fabrics. She knows everything about the history and use of Vernaison fabrics, Allée 1 stand 40 .
And always… Laure de Villoutreys : coupons, curtains, ribbons galore and cotton clothing for the whole family from the 18th century to the 1950s. Count €50 for an embroidered tablecloth, between €80 and €250 for a child's layette in 19th century cotton . Vernaison, aisle 6 stand 101 .
Complete your outfit with precious buttons at Marcel et Jeannette : in addition to its stunning collection of dresses ranging from the 18th century to the 1960s (count €300 for a Belle Époque toilet ), the shop acts as a period haberdashery with everything useful to create from buttons to vintage lace . Vernaison, aisle corner 3 and 6, stand 108 .
For a deserved feast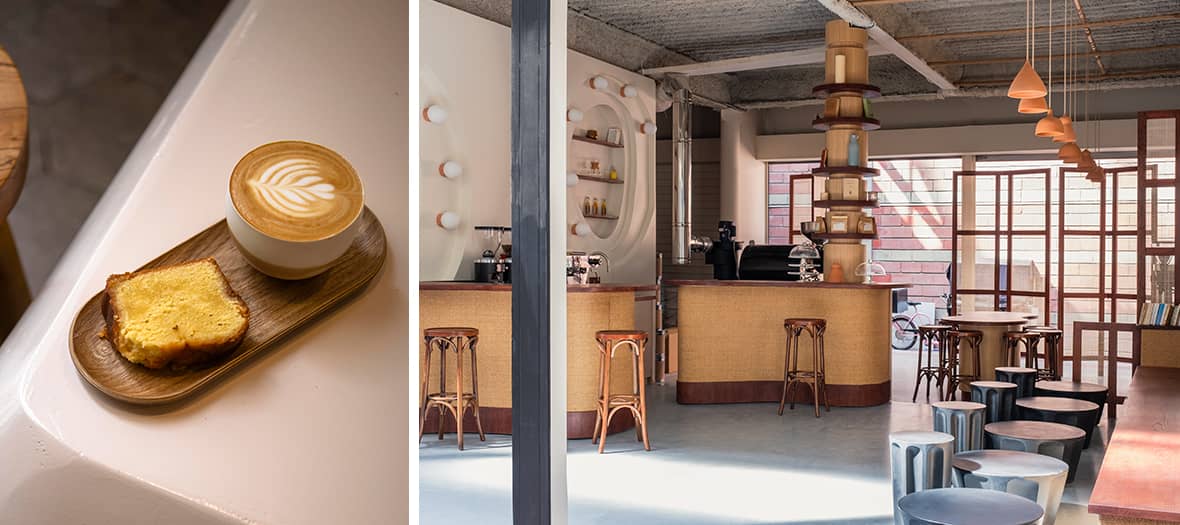 Foodies and lovers of local recipes will be delighted: the flea markets are overflowing with addresses for refueling, both old school and ultra-trendy.
It's the new address that just popped up in September: Noir , the cool coffee shop that's already a hit in inner Paris, is arriving with its too-beautiful industrial decor. On the program: liters of caffeine ab-so-lu-ment necessary to perk up between two negotiations and a cozy little corner library atmosphere with a soft sofa for an express siesta. Cool: coffee roasted before our eyes. Count €2.50 for an espresso, €5 for a cappuccino , €4 for a brownie and €4.5 for a slice of cake. Dauphine Market .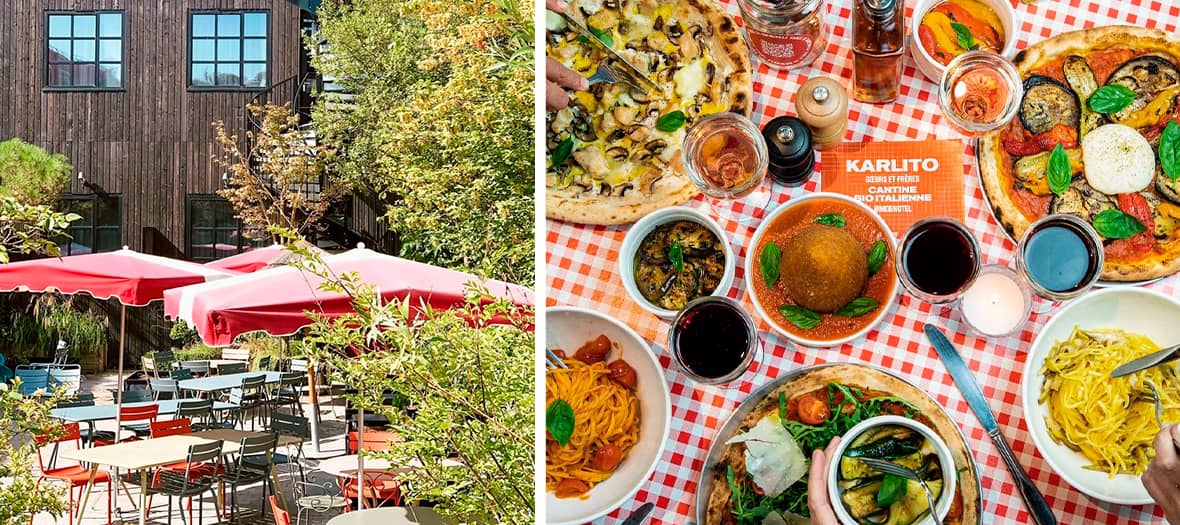 And always: Au Petit Navire , the unmissable restaurant for flea markets with its beautiful iodized dishes ( 116 rue des Rosiers 93400 St Ouen ) and Bonne Aventure , the haunt of foodies ( 59 rue des Rosiers ). For a drink and a good pizza, the Mob Hotel des puces remains THE reference for trendy Parisians in search of escape. 6 rue Gambetta, Saint-Ouen .
© Géraldine Martens and PMusselec
How to get there :
The simplest is still the metro: get off at the terminus of line 4 at Porte de Clignancourt and walk a few minutes to Saint-Ouen , unless you opt for line 13 at the Garibaldi stop or line 14 at the Saint stop. -Wow . For the most sore-cool, the bike remains the most practical option (provide a basket to bring back your treasures).
Saint-Ouen flea market , open Friday from 8 a.m. to noon, weekends from 10 a.m. to 6 p.m. and Monday until 5 p.m. FREE ENTRANCE.
© Clara Caggini


Also discover: Landline: the chic and green drugstore that Parisiennes love and what if we had our portrait taken by a fashionable artist?