When rooftops are in the spotlight, Paris does not go on holidays. Here is the proof with 3 brand new rooftops to test before everyone else.
The Shell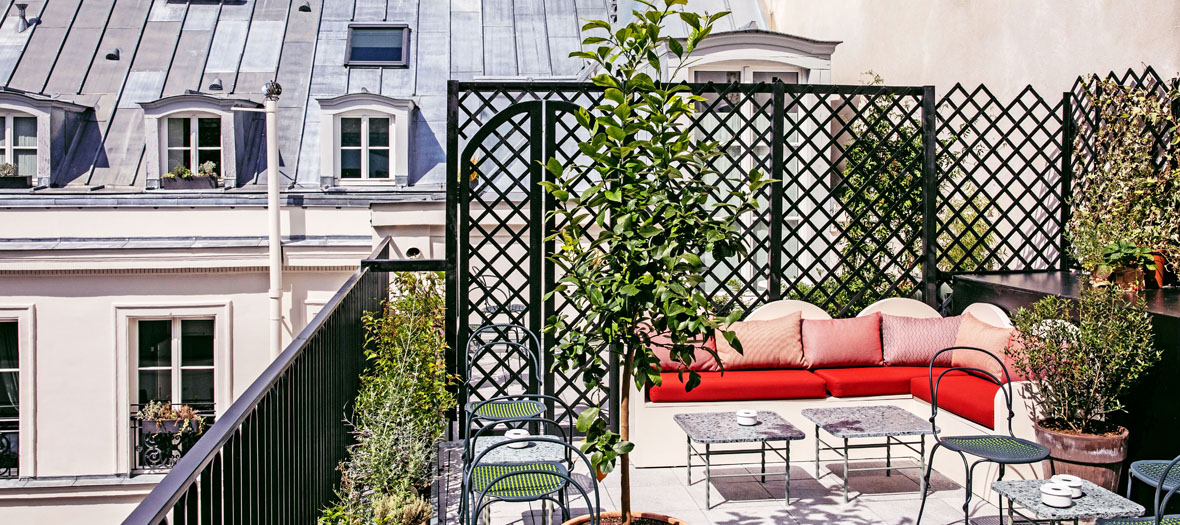 A brand new bar in the middle of the Paris rooftops: a dream ! The one and only gang of l'Experimental Cocktail Club has landed on the rooftop of its Hôtel des Grands Boulevards a terrace on top of the world cleverly set up by Dorothée Meilichzon: cocktails shack ( starting at €11) and rosé (€8 per glass) to sip while sitting in large comfy red and pink sofas, highly chic and sophisticated, to the tune of good sounds. To be noted: nothing to eat…
Open every days from 5pm to 11pm without reservations.
Hôtel des Grands Boulevards, 17 boulevard Poissonnière 75002 Paris 01 85 73 33 33
Perruche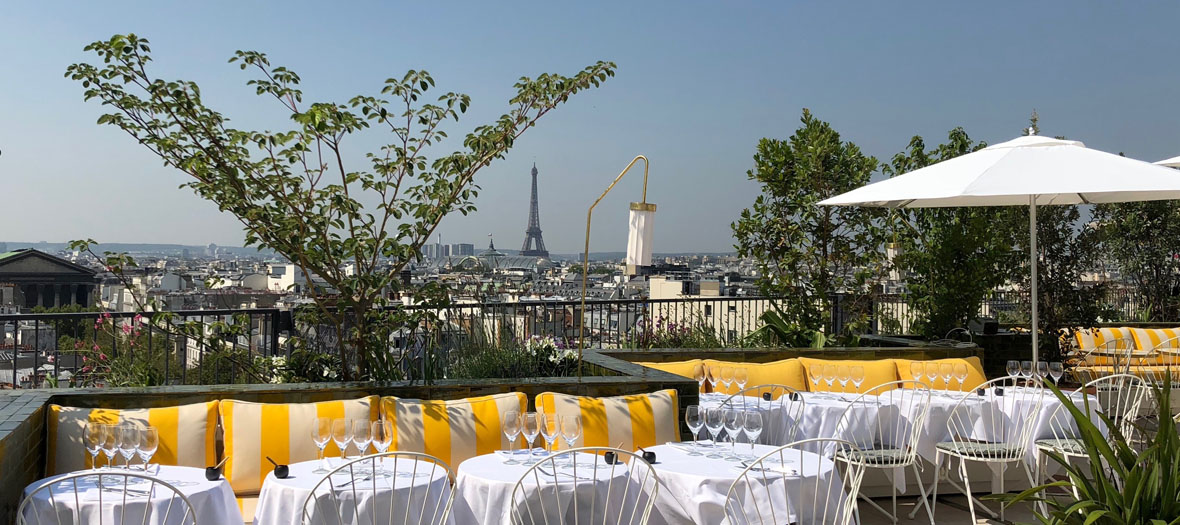 The cool Parisians association is happening here. Perruche: code name of the new hot spot everybody is talking about. Normal, the backers are uber trendy and talented : Laurent de Gourcuff and Gilles Malafosse ( Monsieur Bleu, Loulou...) associated with Alexandre Giesbert and Julien Ross, the big boss of Da Rocco and Zebra.
Scene of the crime? The rooftop on the 9th floor of the Printemps de l'Homme reachable by elevator. We prefer warning you: better to reserved way ahead of time in order to get a table facing the Eiffel Tower and testing their already mythical grilled squid or the raviolis of Giovanni Passerini.
If you show up at the last minute: go check out the cocktails bar - the Tikki Bar- without reservations where waiters and mixologists in Hawaiian shirts shake up Daiquiris and other exotic potions (€15).
Open every day from noon to 2am
Perruche, 2 rue du Havre 75009 Paris - 01 42 82 60 00
Le Jardin Suspendu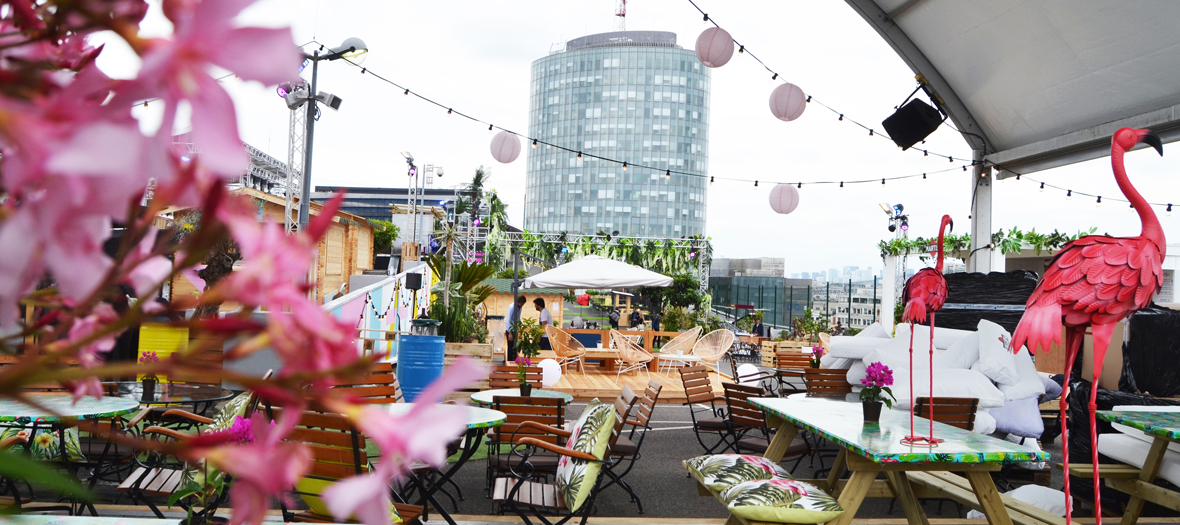 The largest rooftop of Paris is located on top of the Paris Expo Porte de Versailles parking lot. Until the 2nd of September its 3 500 m² of green spaces have been entirely implemented for a high chill venue. Amazing. A champagne bar in altitude, fab cocktails, terrific dj sets for evenings with a cool cat ambiance, Pilates courses every Sunday, chic street-food stands (dim sum, focaccia, avocado toast…) and even a vegetable garden. No reservations, first come, first served
the 2nd of September. Open Wednesday to Sunday. Focaccia €9-11 , avocado toast €5 .
Le Jardin Suspendu, access by the entrance of the parking lot facing 40, rue d'Oradour sur Glane, 75015 Paris
Also discover the best outdoor venues for summer.