Everything is a question of detail… Tell us your kind of man, we will tell you which pair of shoes to wear in order to be sure to seduce your neo-prince charming. Or the ultimate fatal weapon to wear on your feet.
Profile: a sportsman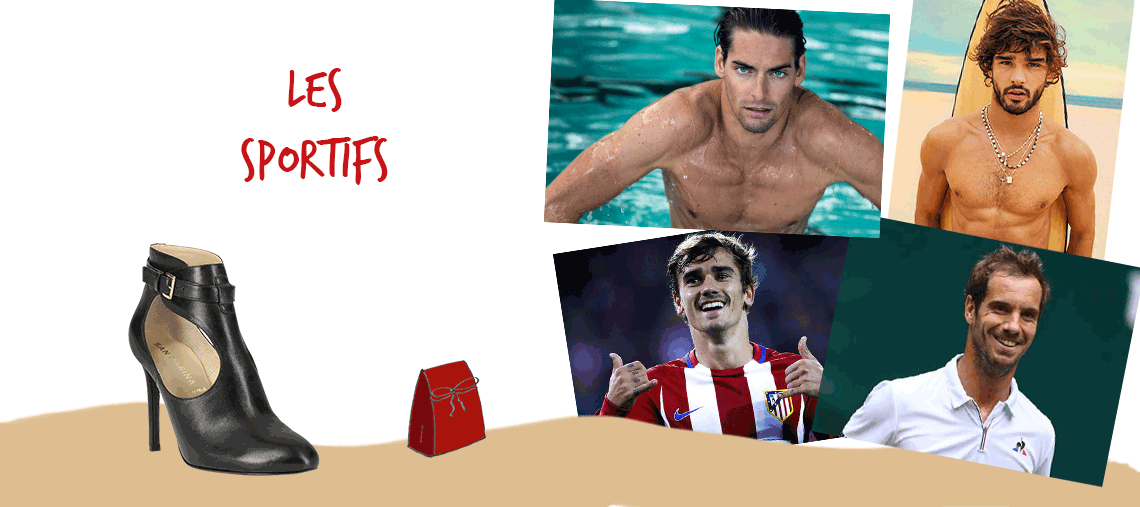 Abs, an athletes body… Your will adore nestling in the muscular arms of a comforting man who reassures and protects you. His positive attitude makes him the ally on whom you can really count.
The irresistible shoes: über Pulona shoes to run behind a bus —your morning sport. Which proves that you are full of beans.
Pulona Boots, San Marina, €119.
Profile: a businessman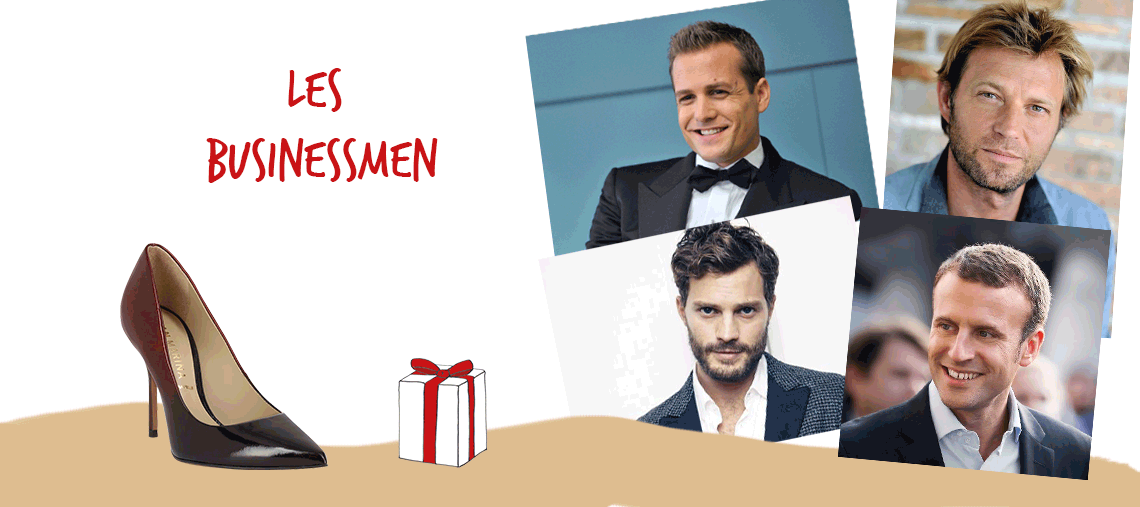 He has a dream job, a really wonderful smile and a padded wallet. The uniforms that make you fantasize? The suit, because there is nothing better to bring out the charisma of a man. Banker, journalist, lawyer, start-upper or CEO, the ideal son-in-law, who has always been the head of his class, in a handsome version, that's your ticket....
The irresistible shoes: the red and black tie and dye Galicia pump, furiously sexy with its pointed shape of femme fatale.
Galicia pump, San Marina, €89.
Profile: an artist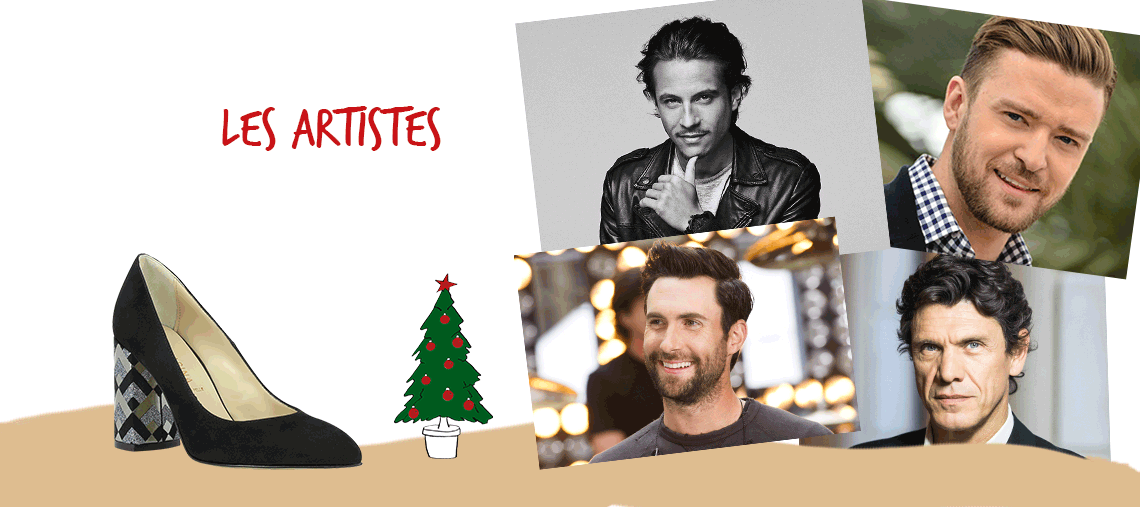 Creative and a tad tortured, mysterious and rock'n'roll, your type of man is an artist with extra soul who is passionate, while never giving in to facility nor compromise.
The irresistible shoes: black Fedex pumps in velvet with a large square graphic motif. Refined and racy shoes, worthy of the muse he sees in you.
Fedex pump, San Marina, €99.
Profile: an adventurer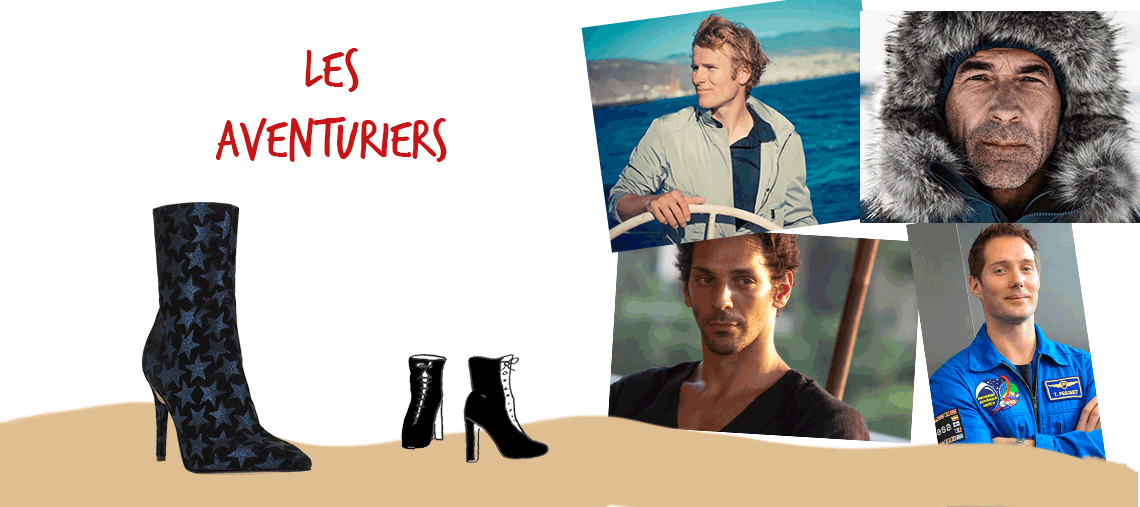 It's the charm and audacity that bewitch you. Men capable of climbing high mountains, tackling oceans and conquering the moon… Because you are well worth it.
The irresistible shoes: a pair of Fetina boots with staggering high heels and pointed tips. The plus: its pretty blue stars to take him towards new galaxies.
Fetina Boots, San Marina, €139.
Profile: the brainy type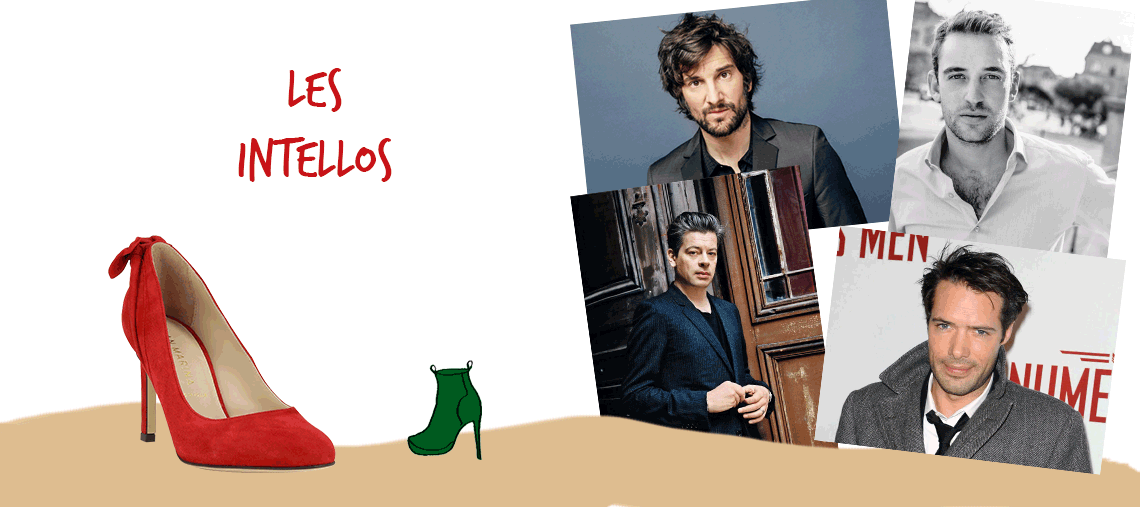 His favourite playground: art openings, conferences and philosophic digressions. His bookshelves are more stacked than your shoe closet. No doubt: here is a brilliant man whose charisma totally fascinates you.
The irresistible shoes: the red Actuela pump with its delicate box in suede, perfect to be his date for a social occasion where champagne overflows.
Escarpin Actuela, San Marina, €89.