Ramdane Touhami hit hard again. Latest move? Set himself up as the Parisian anarchist gas station attendant. Evidenced by a hilarious poster on its gleaming gas station, its latest acquisition: The Gazoline Stand ...
After the success story of Cire Trudon and Officine Universelle Buly taken over with his wife, the jeweler Victoire de Taillac , the brilliant jack-of-all-trades has just relaunched the old historic station on Boulevard des Invalides to make it the place of curiosity on more fashion, posh, funny and cheeky of this fall.
Fuel for humans and cars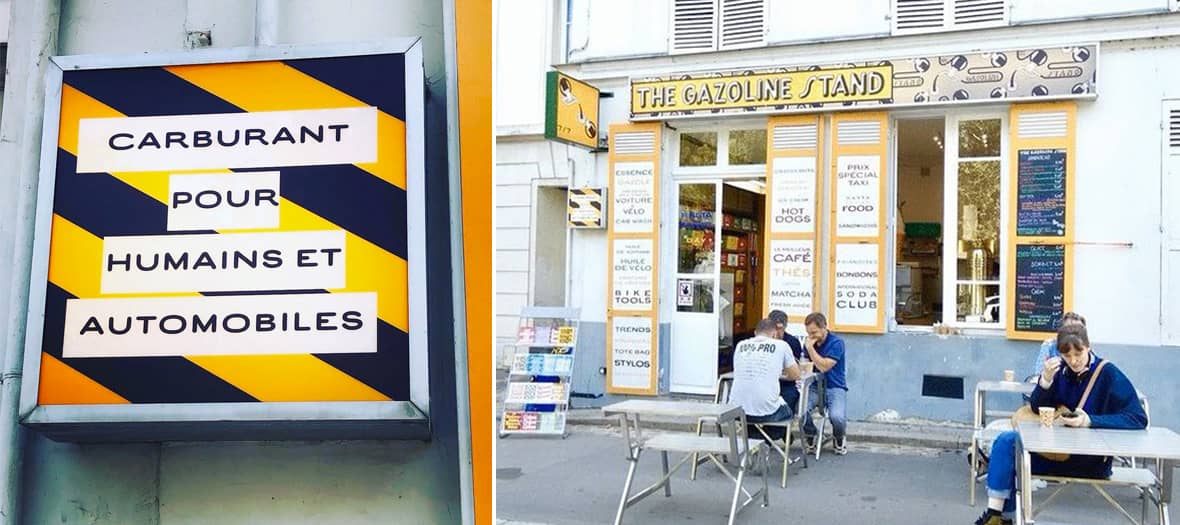 Here, you can check the tire pressure of your electric bike like a Porsche collec 'or the Renault Espace family.
With The Gazoline Stand , Ramdane Touhami rehabilitates the pleasure of the gas station by reconciling the anti-Hidalgo and their best enemies: "the sores", without forgetting to subtitle under the diesel meter that it is " not terrible for the planet ".
And like any brave service station in upscale neighborhoods, you can " fill " your tank without having to do it yourself, with free car wash every time you visit. This is service! There is good to come and fill up in the 7th with a Jamaican soundtrack on repeat (remember Ramdane was a DJ) and fashion creatures friends of the couple, at the rendezvous of this new trendy spot.
A curiosity halfway between the mini concept store and the coffee shop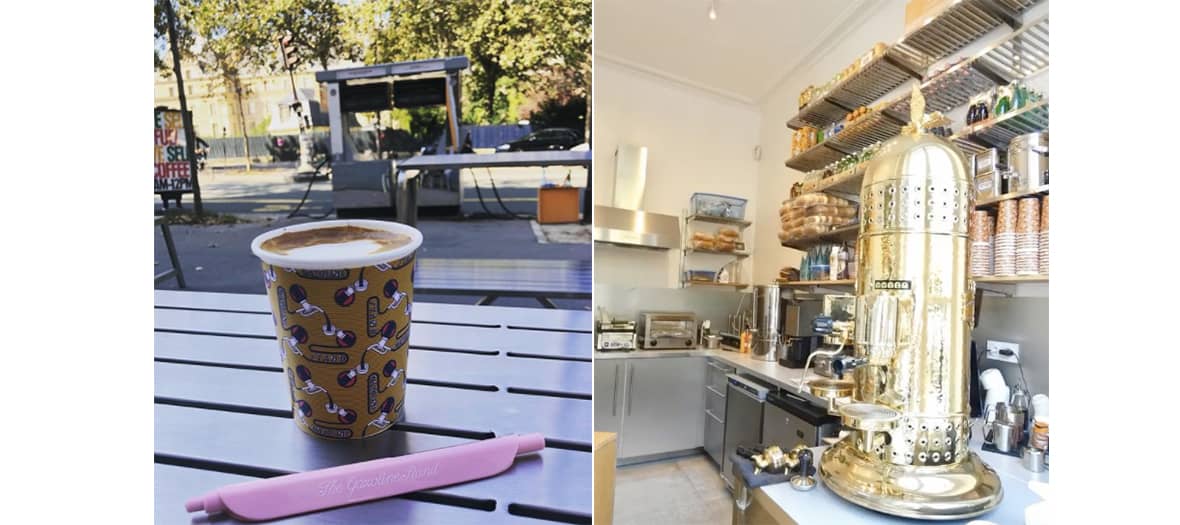 Because we are much more than in a simple roadstead that helps out at the checkout: there are certainly the good old chemical things that (big) children like with Twix , Haribo candy at will ... But at The Gazoline Stand , we find also a few tables to sit down, snack, read a magazine and smell the smell of a good author's coffee.
With, on the slate, something to delight an old man, a hipster or a vegan twig: from hot dogs (with vegan sausage option) to burrata sandwiches, a cold pressed juice of the day, homemade ice cream or a specialty coffee.
On the shelves of this astonishing stall in the 7th arrondissement, you will also find: drinks from the international soda club (kombucha, natural humanitarian drinks ChariTea and Lemonaid, ultra-sharp Japanese ciders); the Lost In city guides ; a few ready-to-wear pieces, retro pens, backpacks and other supplies and even bike chain oil made in France.
Open every day from 7 a.m. to 7 p.m.
Also discover Bonjour, the new coffee shop at the Palais Royal which rivals Kitsuné and the news brunchs to test