It's the new passion of the DO IT TEAM !
If you are on the lookout for new festive HQ to sip delicious cocktails, wolf down basketfuls of dim-sum and spring rolls and flirt with handsome thirty-year-olds in a furiously sparkling and New York style atmosphere, you have found the right place !
So immediately reserve your table before all the socialites make a beeline for this hot new spot! Quite normal, the TIGrr brigade that already has all of Megève purring, and also made a hit with St Trop' bobos, is landing in Saint Germain for the greatest pleasure of inside-track Parisiennes.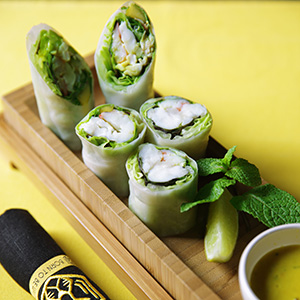 The recipe for happiness? Good sound, a super cocktails bar, a fab decor signed  by über talented designer Philipe Di Méo, and a mundane yet relaxed atmosphere that matches its owner, Jérôme Foucaud (Les Bains, that's him, the Ermitage in St Trop, it's him again).
We adore: a high flying Asian menu, under the helm of Arnaud Duhem, formerly in charge of the Shangri-la food service. Here the word "service" really deservers its meaning. Bravo!
To be tested: the TIGrr ( vodka basil ginger lime (14€), delicious nems (12€) XXL spring rolls (17€), raw tuna & coriander with sesame oil (20€), pork with caramel and coconut milk (22€) and top notch sirloin tip! (32€)
Special kudos: The hidden mezzanine on the upper level, to be reserved for large tables of buddies or a romantic date far from indiscrete onlookers.
Service finishes at 11:30pm.
Open non-stop everyday from noon to 2am.