The sign on the storefront sets the tone, at Anna and Jo's, the deal is« American Pizza » worthy of Little Italy. But careful, nothing to do with industrial pizza...
Because Jérémie, the owner, trained in San Francisco with the famous Tony (another one) Gemignani, crowned 11 times as pizza world champion, a real pro. And to perfect his recipe, the Frenchy ex-toured the Little Italy areas of Chicago, Boston and NYC. When he returned a few months ago, he opened his Goodfellas terrace in the Latin Quarter.
On the menu, no less than twenty recipes made by a pizzaiolo as good looking as his pizzas. From classics such as the Margarita (10,50 €), to more elaborated ones such as the In Tha Wood with girolles mushrooms and cream of truffle (16,5 €), including the Cazzi Nostri with salami and gorgonzola (16 €) the Coshkin with veggies (15 €) and our favorite, the San Francisco Original (tomato, buffala, basil 13,5€ …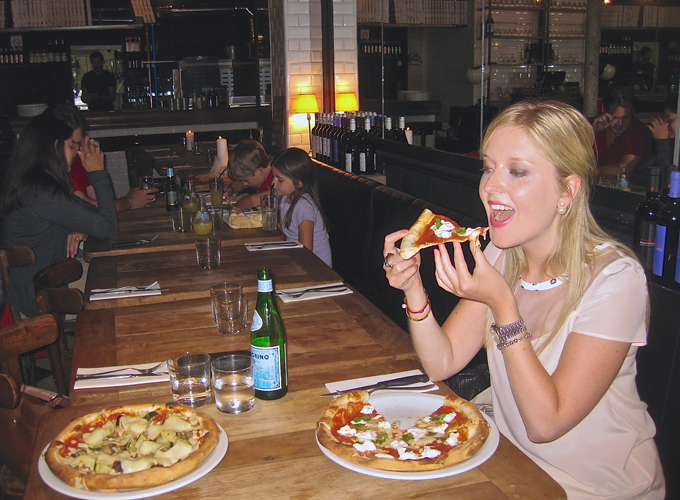 We adore: a really light and crispy crust, neither too thin nor too thick, just perfect.
The plus: the XXL option, giant pizzas to share at happy hour (starting at 22,50 €) with a Spritz or a US beer.
The must? Their Nutella pizza unless you go for a banana split or the cheesecake (8 €), to feel like you are still at the Soprano.
Open Tuesday to Sunday from noon to 11pm