The place? Nestled on the last floor of the Institut du Monde Arabe, the Zyriab, roof-terrace overlooks Paris, like being on a flying carpet. Faithful to the DNA of the IMA, this spot signed Noura plays the truly refined Lebanese-Moroccan card, a far cry from the usual clichés.
A nice moment ? In the evening, exactly under the stars. Nothing could be more romantic then lifting your glass in front of Notre Dame, Beaubourg and the Seine.
Its main asset ? One of the best couscous in Paris along with fab mezzes at rather reasonable prices for the setting. Zoom on the 58€ or 65€ evening menus that start with an assortment of top notch mezze and meat balls, followed by delicious dishes such as the chicken in fig sauce with boulgour,  pistacchio & pine nuts or their famous couscous. For dessert, amazing ice cream and must have oriental pastries.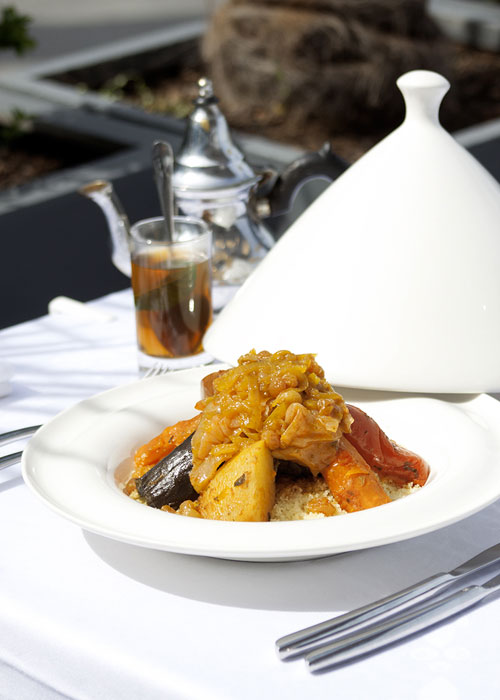 Another great option: the tea salon after going to an exhibition in the afternoon.
With whom? Your lover for sure !
Lunch menu starting at 39€.
Open every day from noon to midnight without interruption. Closed Sunday night and all day Monday