It's the new golden nugget to discover before the restaurant is taken by storm!
A real iconoclast in the world of gastronomy, the self-taught chef Alan Geaam is never where you expect him. In this case, at Qasti, in his new adorable super light bistro at Arts et Métiers, replacing the ex MG Road, facing his first Bistrot Nicolas Flamel.
After being awarded a Michelin star two years ago, Alan chose the 3rd arrondissement to showcase his ultra-personal and contemporary vision of Lebanese cuisine.
A Med bistronomy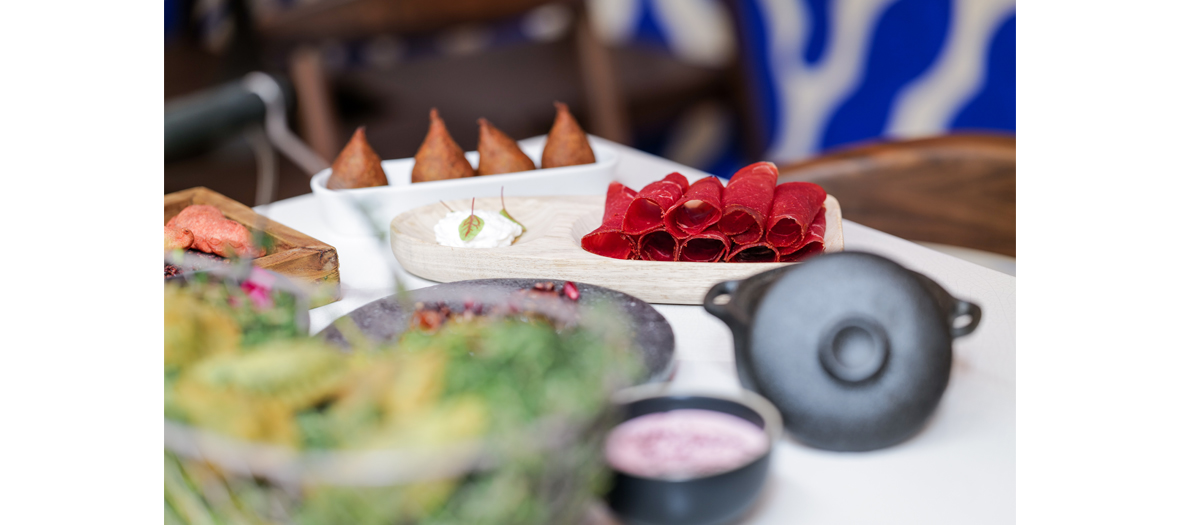 As with Liza, the chef whips up a very creative cuisine far from the usual clichés. Everything is to be tasted and shared, first with the eyes and then fingers… His terrific mezzes are like not other, and are all presented in an anti-waste and seasonal spirit.
To be shared: feta/pint puffs and the caviar of topinambour, a squid with pomegranate, des samoussas of meath, houmous/lamb, or falafel of smoked eel… Depending on the mood: seafaring, veggie or carnivorous. (mezze + dish formula €21)
To be enjoyed solo of to share with neighbours: sexy and very contemporary dishes, such as the incredible vetetalshawarma(flower of celery, white sauce blanche, pickles and grilled veggies) or the traditional saladieh, an incredible cod with a tajine sauce served with pilaf rice.
Desserts by chefs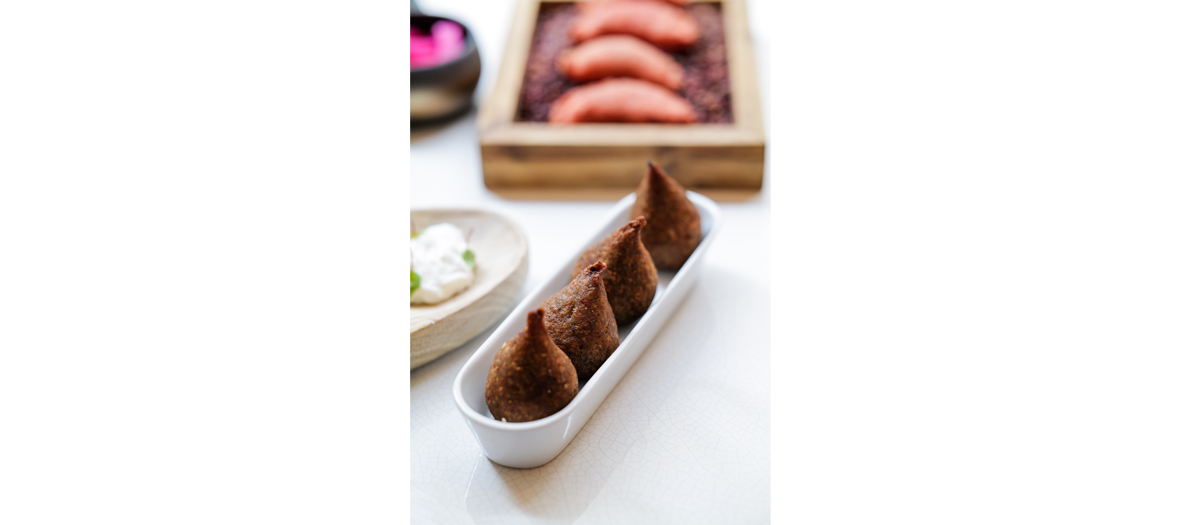 Ultra fun, sweet treats are fanciful, orchestrated by Julien Noray (ex Top Chef finality and gastronomic pastry chef in the 16th. Result: a secret box where are nestled two small pots of custard with vegan milk, orange blossom cream with a glazed rose or addictive baklawas served warm. Ultimate killer: the orange blossom ice cream on angel hair and slivered pistachios.
A brunch worthy of Sunday lunches in Beirut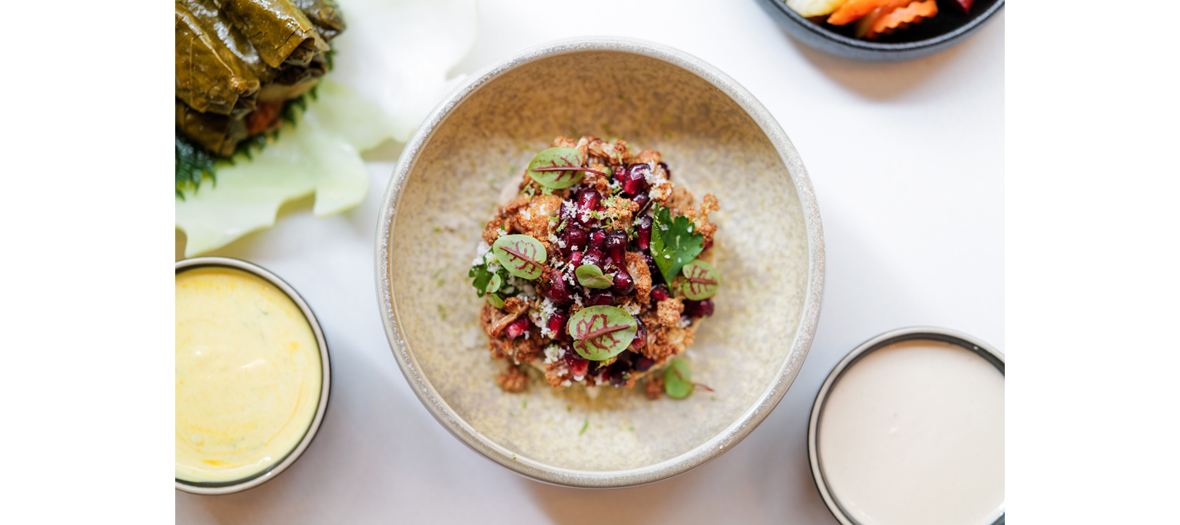 You like entire tables of mezze just like in the upscale houses of Beirut, which are always plentiful! Each Sunday, the chef has imagined a Sunday-blues pick me up formula: the kitchen counter becomes a buffet of focaccias, viennoiseries and Lebanese breads, galore and desserts. At the table, you are served one of the 3 Sunday dishes wipe out gloom and eliminate hangovers, such as the Ojji omelette with herbs, yogurt sauce yaourt or coddled egg with shawarma and salad. Yum. (€39 for brunch)
Bravo to the decoration with its lovely vat at the entrance that encourages everyone to wash their hands in front in public. Clever!
Formula: mezze + dish + dessert: €42
Open everyday 


Discover also the new Kitsune coffee shop and the new fishbar of south pigalle.