Spritz, pizza and terrace in front of the most beautiful view of Paris… Is it really useful to point out that the recipe for success is already present at the new Paris Society terrace?
The new address of the Piaf dream team
Phew! The Palais de Tokyo and the Museum of Modern Art have made a clean sweep of the old brands to review an ultra-sexy offer. On the square: the Italian Bambini makes the 16th district vibrate.
Chill-out, good sound, sunset facing the Eiffel Tower , cocktails: all the ingredients of the new cool are there to bring in the prettiest clientele in western Paris. Even those who are a priori allergic to the 16th, dream of having the right of citizenship on the new terrace signed Laurent de Gourcuff and Romain Taieb , the dream team behind the frenzied evenings at Piaf . It goes without saying that we will find the same clique of glam and festive friends who come to slumber aboard this chic canteen for spoiled older children. This is the spot's credo.
A trattoria that has it all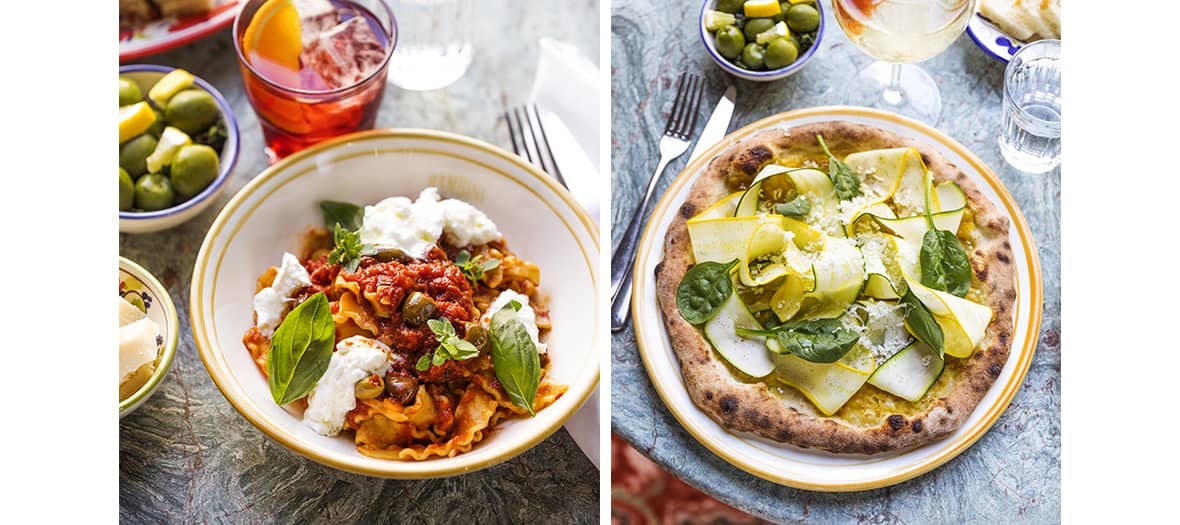 This is the time that wants that. No fuss, but simple, good and cool prices in an atmosphere as social as it is relaxed. This is precisely Bambini's promise
which erects the aperitif as an art of living, starting with the splendid open-air bar that opens Spritz (€ 10), Bellini (€ 12), Prosecco cup (€ 9) and Minuty pool (€ 9) up to 'at nightfall.

A la carte, all the Italian products we like to share: arancini (7-10 €), squid fritti and Italian mayo (7 €), burrata and cherry tomatoes (14 €), vitello tonnato XXL (15 €), carpaccio , amazing appetizers and pizzas (14-17 €).
Pasta lovers love carbonara (€ 16), pesto (€ 15) and tomato (€ 12). And for the hungry: the unspeakable Milanese escalope duo (€ 27) + tiramisu.
The desserts seem to come from a Gucci ad. Divine, generous, exuberant: spectacular lemon meringue cake (€ 9), plate of red fruits and mascarpone, not to mention the giant profiteroles or donuts to dip in chocolate, caramel and hazelnuts (€ 10).
Open every day. Reservations highly recommended.
Also discover Forest, the new terrace of Julien Sebbag and Perruche, the big comeback of a very popular rooftop .