Immediate boarding for the Sunday brunch at chez Mersea. Already present at the Grands Boulevards, the fish and chips specialist, created in collaboration with the star chef from Brittany, Olivier Bellin (Auberge des Glazicks in Plomodiern), has raised his anchors and opened a new spot at Beaupassage, more glam' and comfortable. All the more reason to go test the formula at € 25, all included.
The place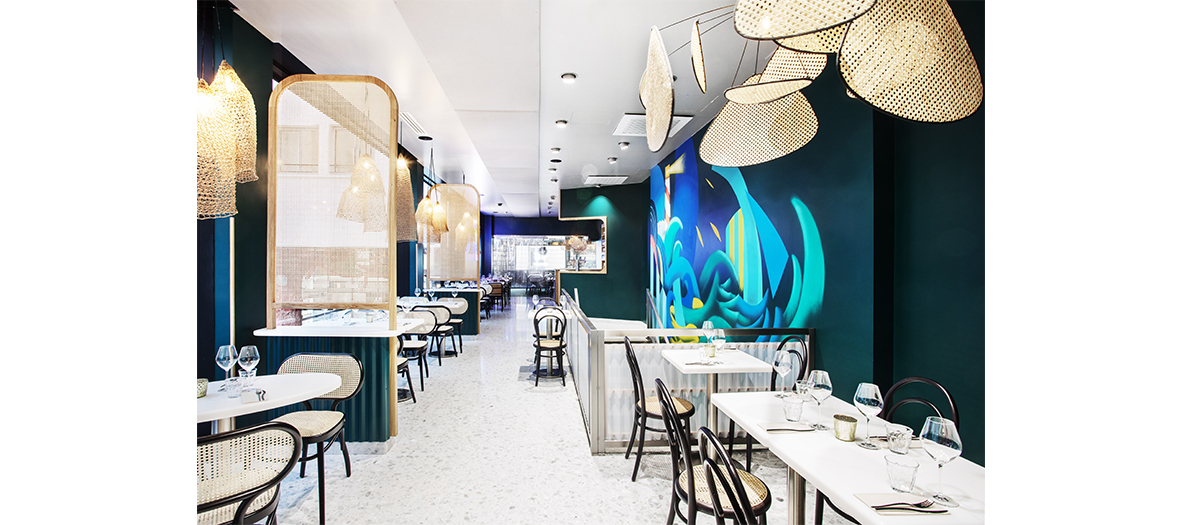 This maritime neo-brasserie, located at the heart of the trendy gourmet gourmand in the
7th arrondissement, is total different from the historical street-food counter. Normal, when you have as neighbour Yannick Alléno , Pierre Hermé, Thierry Marx and Anne-Sophie Pic, you really need to be tops.
Result: a design dining room (terrazzo floor, caned chairs and hanging fixtures) located on the upper level with aquarium windows, bathing in a space with pleasant natural light enhancing greyish complexions.
On the gourmet programme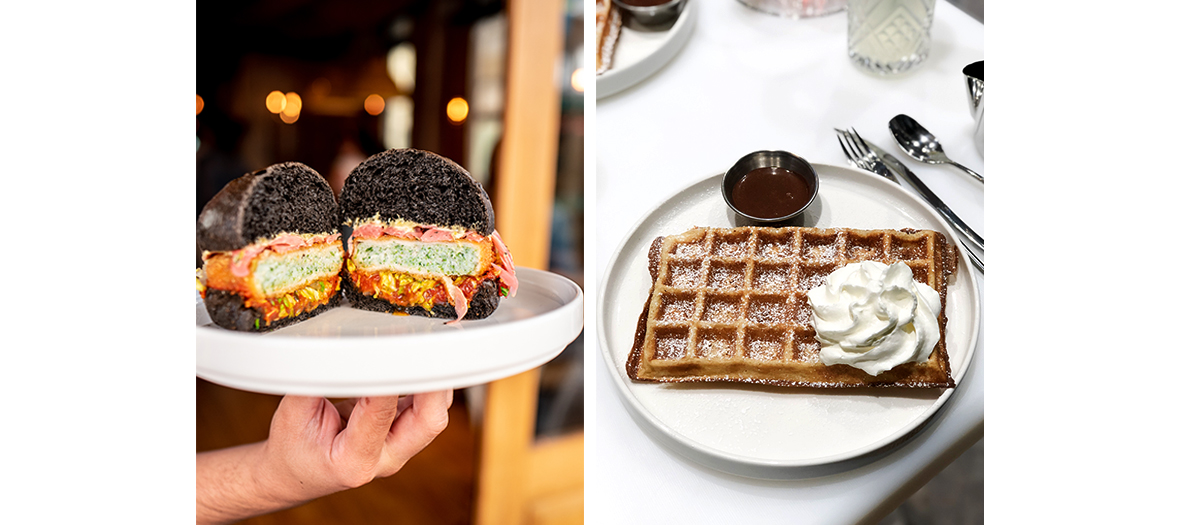 A no fuss great chef brunch, at a friendly price. First round, eggs Benedict pimped with smoked trout, terribly sexy, served with fries or coleslaw, depending on your whims. Second round, the excellent red fruit Bavarois and the highly regressive Bruxelles waffle, served with sinful Chantilly and house spread to be finished with a small spoon… irresistible.
All this comes with beverages, hot (coffee or tea) and cold (home-made orange juice or lemonade).
Heads up fans of special brews, the team of Mersea has developed artisanal beers with the brewery Brasserie Félicité, baptized Splash (not in the formula).
The added plus
The possibility of composing your own personal brunch: accras of black sea bass (€5.50), fish and chips (€14.90), black burger with squid ink (€14.90), waffle (€6.50).
You are hooked to Nutsea? Grab a jar of the house spread at the grocery shop on the ground floor.
Open Tuesday to Sunday from 11:30am to 11pm. Brunch formula on Sunday from 11:30 am to 4pm.

Also check out the all you can eat brunch of Julien Duboué and the one of Benoît Castel.