Combining a passion for dogs chiens and hand bags? This is the clever idea of Astrée de Mulder. The Parisian designer has added to her leather goods label Astré, the LeDog range, to match up pups and their mistresses. So chic.

High end accessoires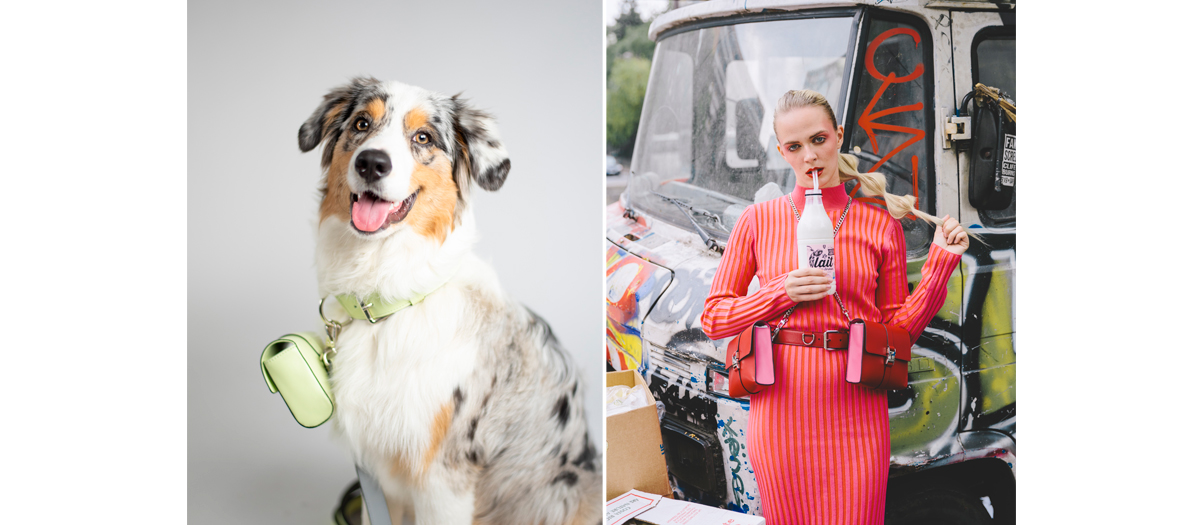 Make a bee line to the showroom near Canal Saint-Martin, for in #InRealLife fittings and meet this adorable designer and her young dog Pietra, a wonderfully fluffy landseer. After the mascot, it's the turn of hybrids and modulable bags, worn as a belt or with a cross-over shoulder strap, that will appeal to visitors.
Having worked for a long time with Chloé, Givenchy and Berluti, Astrée is very demanding in terms of quality. Ultra modern, the bags in several sizes and colours can be clipped on and worn together, all designed in the most deluxe leathers and hand-made in Florence.
And it's the same for the LeDog collection that features leashes, necklaces and pretty pouches to hold the must-have poop bags. Or how to make anti-glamour suddenly be super glam.
Price of the crime?
The couture pieces of Astré and LeDog are offered at the best price: €259 for the large bag model in khaki grained leather, €139 for the telephone pouch, €109 for the white belt. For doggies: starting at €49 the necklace, €59 the leash and €69 for the mini-sac, tested and approved by Pietra and her (for the time being) 33 kilos of love—to match up with your doggie just like in the The 101 Dalmatians. Woof!
All the info on www.astreparis.com
Also discover Klep's, the eshop for pampered dogs and Pet So Chic, the pet-friendly boutique in Saint-Germain-des-Prés.