And if we traveled to Cuba … in one touch of Navigo? In the heart of the Marais , in an extraordinary private mansion , the Eminente rum house has just inaugurated Casa Eminente , an XXL ephemeral house with a cocktail bar , works of art and muy caliente food residences . An experience to live absolutely!
A decor like in Havana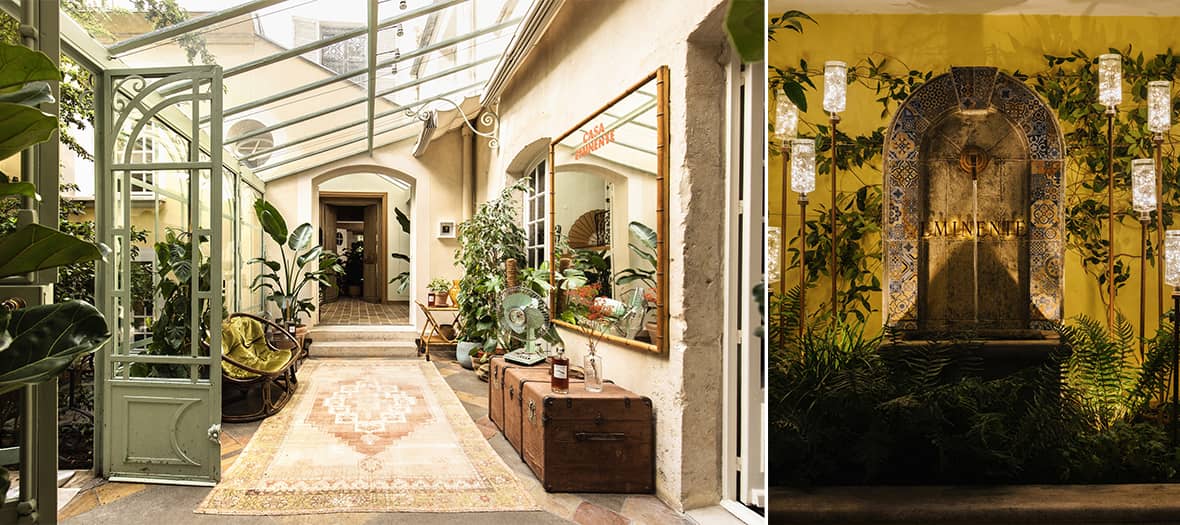 Behind the carriage entrance, a real little urban jungle takes shape in the middle of this charming paved courtyard , which for the occasion offers the air of a lush patio with a fountain , lanterns , a balcony worthy of Romeo and Juliet and plants everywhere.
Welcome to Havana ! Acting as an entrance, the veranda immediately propels you into the inside / out atmosphere with its large carpet and its festival of vintage furniture in wood, rattan or bamboo found in partnership with Selency . It must be said that Casa Eminente , a true summary of good taste with a twist of imperfections that make the whole thing so charming, was thought of as a paladar , these restaurants that can only be found in Cuba , run by local families in their own homes. A beauty.
Experience of the senses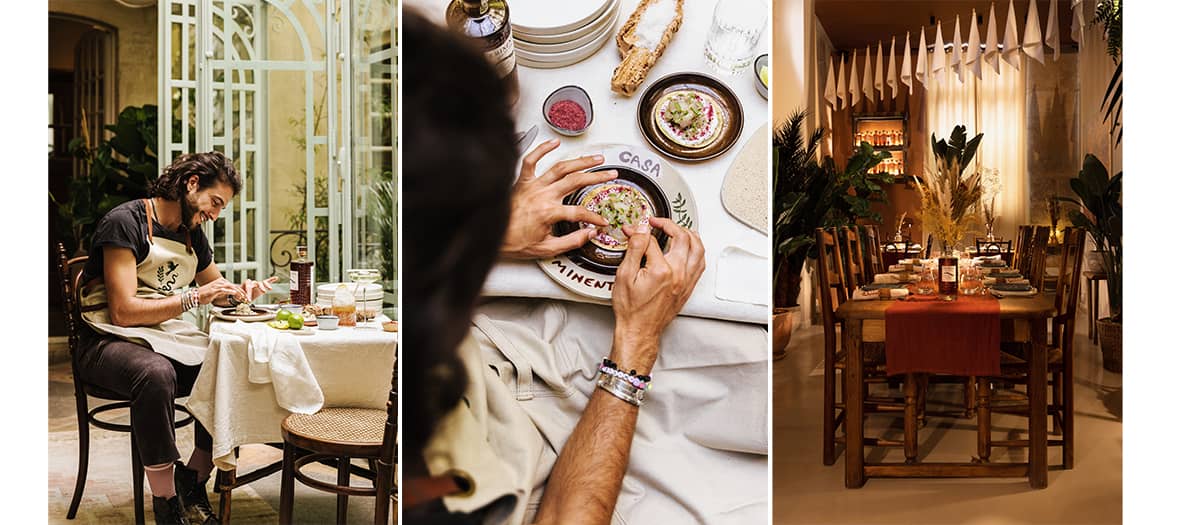 Throughout Casa Eminente , renowned chefs and mixologists will take turns both in the kitchen and behind the bar. We are starting the festivities with Julien Sebbag , the most chill and bankable cook of the moment, who will come to enhance the plates with his divine tacos of wild sea bream in tartare, yoghurt seasoned with coriander and lime (ultra-scented) or even his snacked prawns , cashew and miso sauce, red peppers and Cuban coffee crumble. Too good.
We wash it all down with the house cocktails: be careful not to miss the Pomelo Daïquiri (Eminente Ámbar Claro, grapefruit juice, lime juice, maraschino, coconut oil), very fresh, unless you prefer the Eminente Canchánchara , a local landmark comparable to our grog , made with honey, lime and rum that Eminente twists with coffee. A discovery ! Special mention also for the small bar upstairs where you will learn how to taste rum in the rules of the art...
La Casa Eminente is open from 6 p.m. to 12 a.m. on Wednesday, Thursday and Sunday and until 2 a.m. on Friday and Saturday. You will find all useful information and booking links on www.casaeminente.com