Since it opened a few days ago, you've only come across beautiful people religiously seated in front of the monumental concrete bar of Doki Doki , the new sushi sensation in Paris based in the former Louvre post office .
Behind this new highly coveted monomaniac canteen: Romain Taieb ( Piaf , Bambini ) associated with Thomas Moreau, who has returned from New York to open a brand freely inspired by trendy New York restaurants that celebrate hand roll.
The first hand roll bar in Paris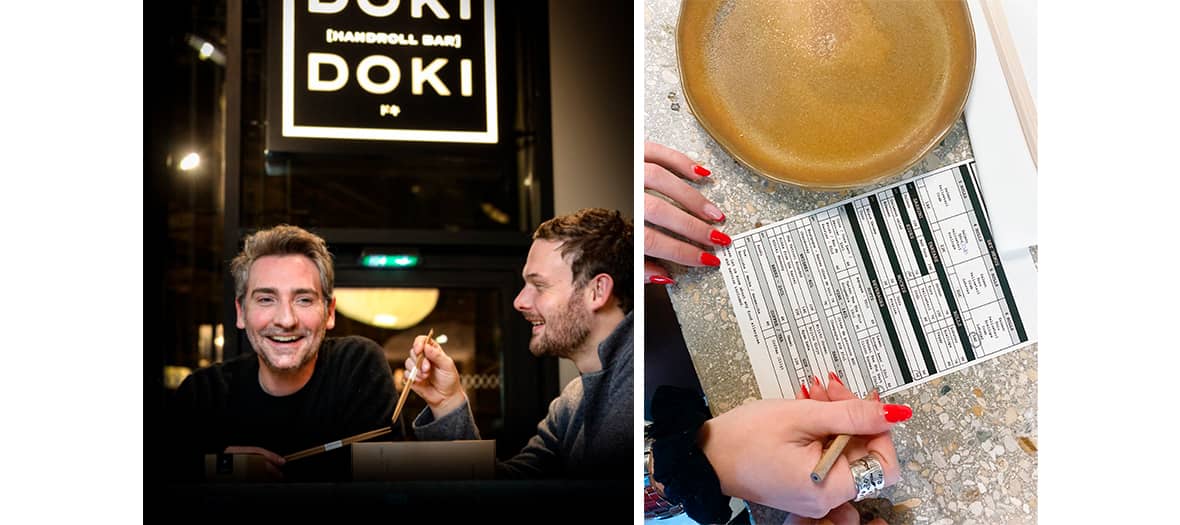 After the madness of sushi, the wave of chirashi and the obsession with ramen, the hand roll appears as a new Japanese phenomenon in Paris which has all the good among savvy croqueurs of trends and concepts in vogue.
What is it? A roll of warm round rice and raw fish tartare prepared on the spot, rolled up before your eyes in nori seaweed, to be crunched on immediately to feel this addictive crunchy sensation.

The architect Rodolphe Albert (also at the origin of the Shabbour scenography) deployed for this concept the brutalist and mineral decoration that it deserved. The same quest for essentials behind the counter where the Colombian-Japanese chef Andres Ramirez (ex-Rose Bakery) and his team roll out exceptional products.
A card to fill out yourself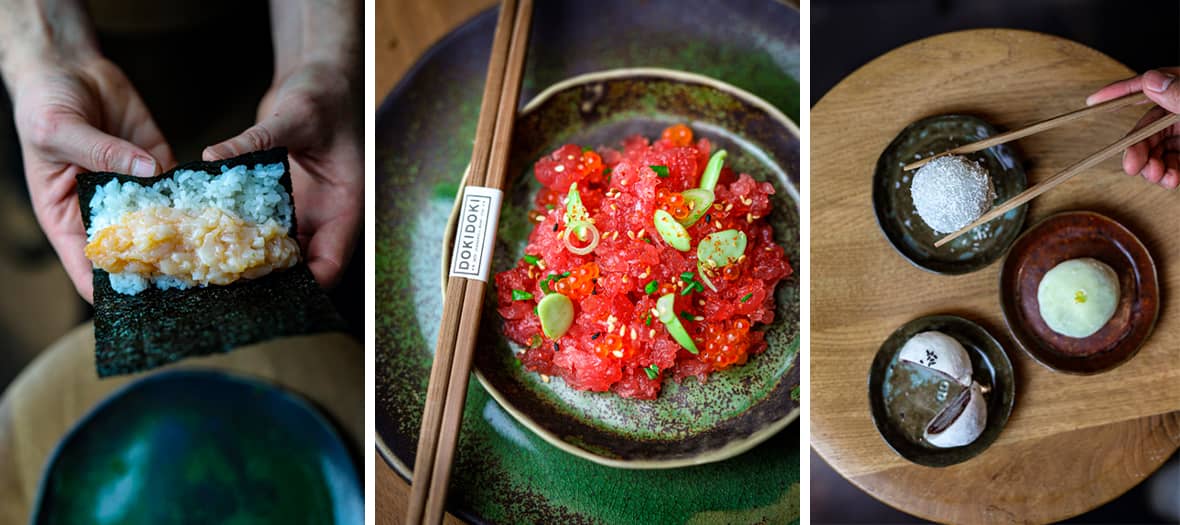 The tiny menu, which fits on a sheet of paper, can be ticked off with a pencil, in straight to the point mode, and allows you to remain efficient (and fast, especially if the time for your dinette before a movie or lunch break is counted…)
Rolls of salmon, fatty tuna, scallops, salmon, crab or lobster (from €16 for 3), salmon sashimi (€10), red tuna tartare (€14) with edamame or cucumber salad. Wash it all down with a genmaicha, a ginger beer, a glass of sharp sake or a Nikka or Hibiki whiskey (from €14).
For dessert: extraordinary homemade mochis with black sesame, coconut, yozu or praline (€5).

We like: the possibility of taking away a very simple DIY roll kit to keep the restaurant experience with the crunchy side of seaweed. Very cool.
Open every day, noon and evening without reservation. On site, take away or delivery.
Also discover the Jap' canteen of fashion people in the marshes and Electric, the new stylish HQ in the 10th