It gives a sometimes preppy , sometimes rustic aura to a blouse, dress or jacket. A new and unexpected phenomenon, the removable faux-collar is sweeping the fashionsphere and daringly accessorizing the coolest fashion influencers of the moment, from Leandra Medine to Blanca Miró to Pernille Teisbaek .
We owe its return to Ganni first, a Danish brand that has lengthened the collars of its blouses for several seasons already. Then to the big fashion houses: Patou , Lanvin , Gucci , Saint Laurent and Celine have all used this unusual accessory to make their creations more naive, more cute, with a je-ne-sais-quoi of obsolete and yet contemporary. So there you have it, the XXL collar exists. We know it, we see it. But it's not easy to get over the purchasing stage. However, putting it into practice is not that complicated ...
Blanc de blanc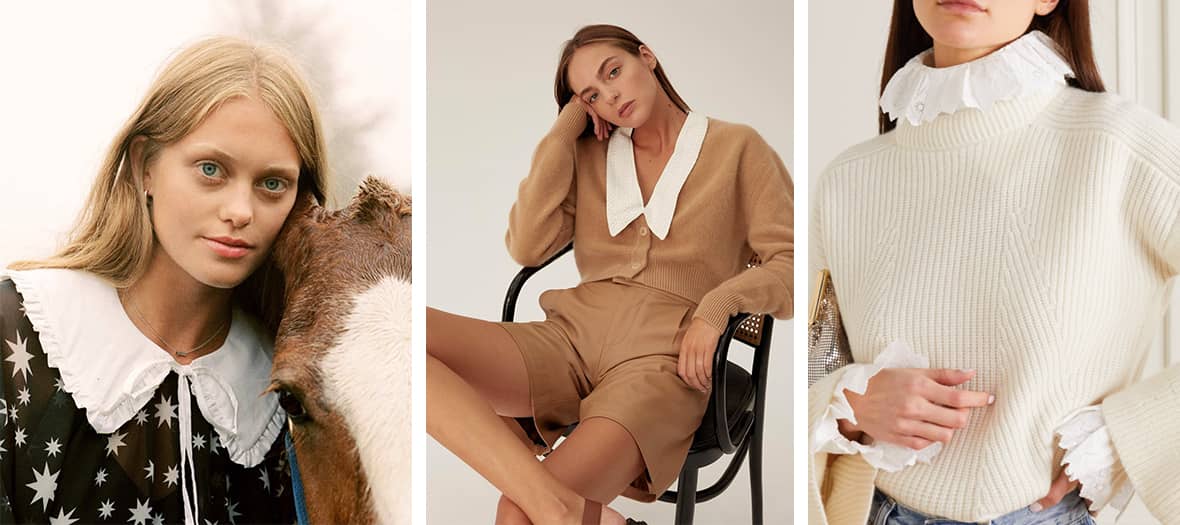 First option for beginners: the white collar . " Doily " effect embroidered by hand in Paris at Maison Flore , with matching cuffs at Paco Rabanne , plunging V to fit a cardigan at Crush Collection (available from March 11 to 30 in a pop up at 168 Galerie de Valois , 75001), rustling at Nobody's Child … As a bonus, it allows you to completely revamp an already existing room in your wardrobe.
We zap the white on white and we assume this fantasy on a print or a clear color to decide. After all, drowning it in tone on tone would be like hanging a black hair clip on a brunette: you might as well do nothing at all.
© Nobody's Child / Crush Collection / Paco Rabanne on Netaporter
Colchicum in the meadows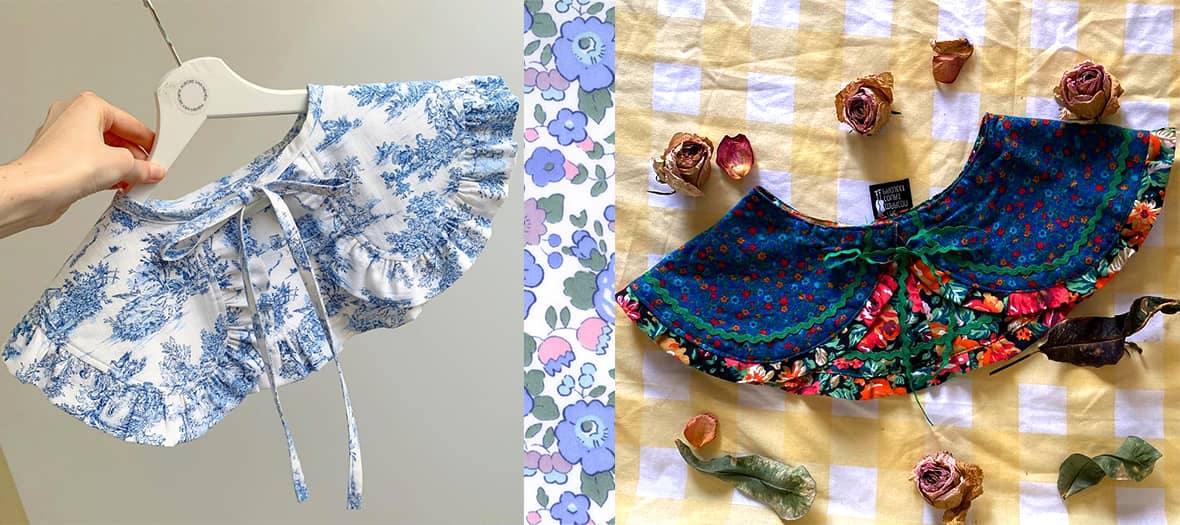 This is level 2 of the false collar , reserved for those who dare the flamboyant accessory. The floral or country-patterned frill (totally inspired by Laura Ingalls ) requires an agreement of tones and prints with the rest, which makes it a little more jaw-dropping than white. The golden rule? Maintain unity in the colors between the collar and the shirt / sweater / dress it accessorizes.
Raspberries with fuchsia, ocher flowers on a yellow or orange shirt… This spring brings hope with pretty colors, all-out embroidery and bucolic patterns like the toile de Jouy by Aurore Van Milhem , the reversible Liberty models from The Marcon Court Project , the Vichy from Studio Rosalie (meet up on Sundays for drop-off sales). Others will find some truly original designs on Etsy , like Esendy's stunning made in California collars.
© Aurore Van Milhem / The Marcon Court Project
The cheaters option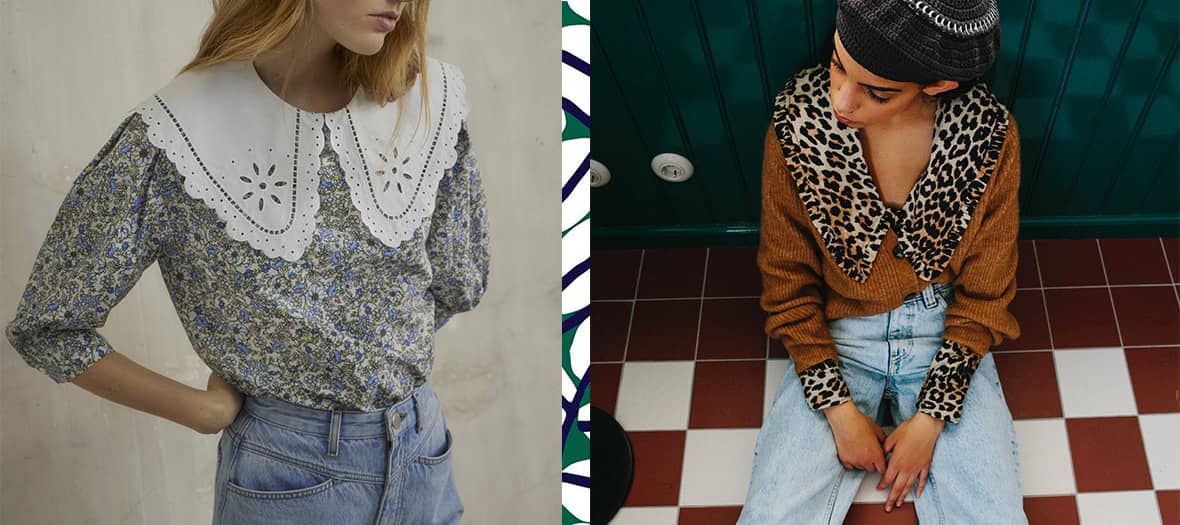 Flemme to find what to match him? Lots of brands have launched their " false collars " (so real collars, in fact), which are firmly attached to the base of their jacket, blouse, sweater or dress. Claudie Pierlot plays the trompe-l'œil, Ganni the leopard, without forgetting of course La Veste , the label of Blanca Miró which the sharp instagramers are crazy about.
© Claudie Pierlot / Ganni
Also discover the new cool of the balaclava and the most beautiful spring fashion collabs .