Once is not couture: trend offices have put their two cents in this spring's collections. Suddenly, the new fad of stylists is a seventies emblem that will undoubtedly evoke the bedspreads at Grandma's: the patchwork . A playground so creative that Dolce & Gabbana has made it its theme of the season as an ode to retro Sicily, when Chloé , Dior and Louis Vuitton have used it in touches.
From the catwalk to the street, there is only one step taken by infleunceuses, of which our favorites - I have named Pernille Rosenkilde and Blanca Miró - use their country aura to the point of making it their fashion signature. This clever mix of several fabrics of different colors and sizes sewn together has therefore gone from an old patchwork technique to a cult monument of bedding, now the ultimate fashion item to have on pants, a jacket, a dress, etc. a skirt and even a handbag. Who would have thought we would ask for more?
Upcycling icon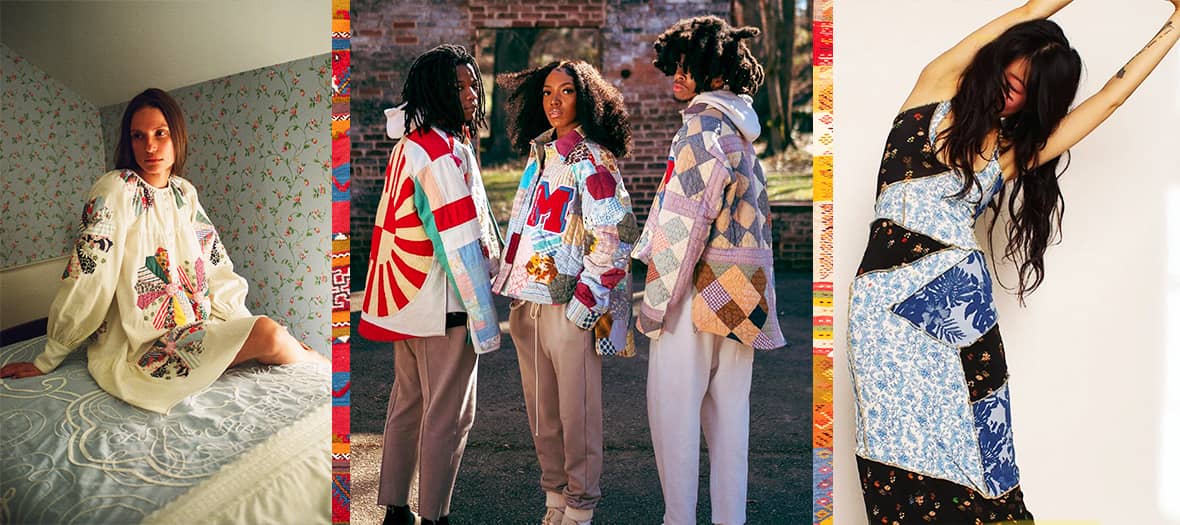 If patchwork is back in fashion, it is first and foremost because it sticks to the new preoccupation of fashion houses: upcycling . A pioneer of the genre in France, Marine Serre has restored its letters of nobility to the exercise with its upcycled denim pieces . Spanish giant Desigual is following suit this spring with a unisex capsule made entirely from the brand's dead stocks of jeans.
Where to find it?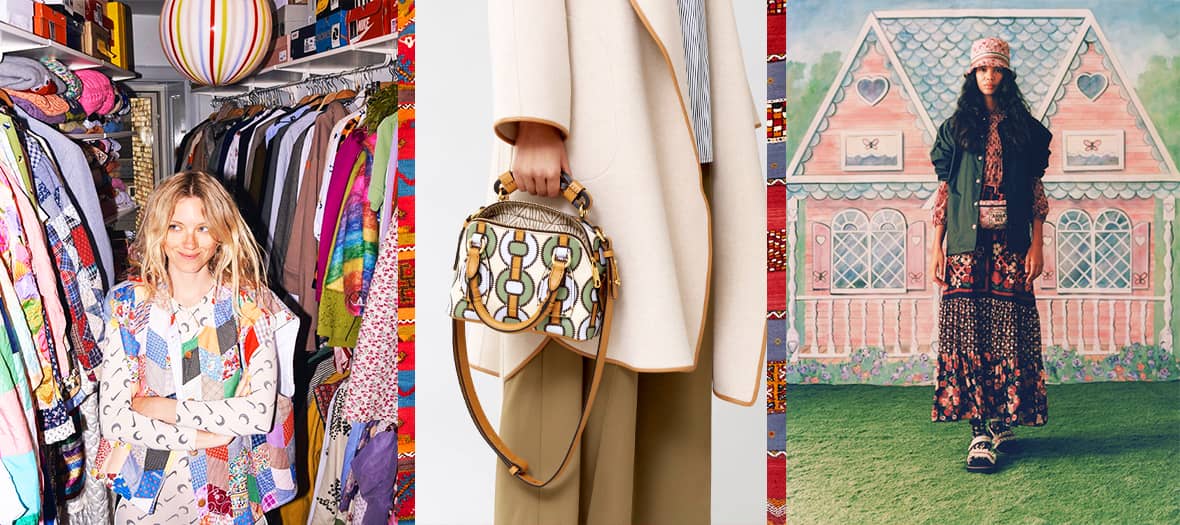 It's impossible not to come face to face with patchwork in the coming weeks.Sea New York declines it in a traditional vibe with jacket / short sets, but we also find pieces very worked in other houses like the skirts of Stella McCartney and Marques' Almeida , the bag of Chloé , the kimono of Farewell Frances. the pants Monse , the jacket bandana KhrisJoy the sublime jacket of the Fetish , the chic workwear Bode , the quilted jacket from Ralph Lauren , the dresses Preen , Anna Sui or Prada .
There is even a " patchwork print " available on a unique fabric at Gérard Darel and Olivia Rubin , Chiara Ferragni's favorite London pop label. The low budget alternative? Go through the talented seamstresses that abound on Etsy such as the Honeymoone , FutureFolklore and EmporiumBelladonna accounts, It remains to define your style in total look or on a single piece, keeping in mind to stay in the plain for the rest of the outfit or match with a color present on the fabric so desired ...
Also discover how to wear the removable false collar and the new generation of accessories .