© Susan Alexandra

You were probably one when you were 5 or 6 years old. It was undoubtedly multicolored , you carefully place your treasures there - a bus ticket, a few cents and a fake credit card - and draw it for your big events of the time like birthday party at your secret lover's.
Enough procrastination. The info to remember is that the pearl bag from our childhood is back to bring good humor to urban looks. In plastic , wood or glass , the most influential fashionistas are all adorned with this new it-bag: Gigi Hadid , Camille Charrière , Leandra Medine , Alexa Chung or even Jeanne Damas at the top of the list.
It's time for practical work ! We like to wear it with high-waisted 7/8 jeans , sixties pumps and a white t-shirt with a message or logo. The idea? Make the beaded bag the only childish part of the outfit. Come on, we'll give you a barrette in your hair, since you want it. A quick tour of the most desirable models of the season.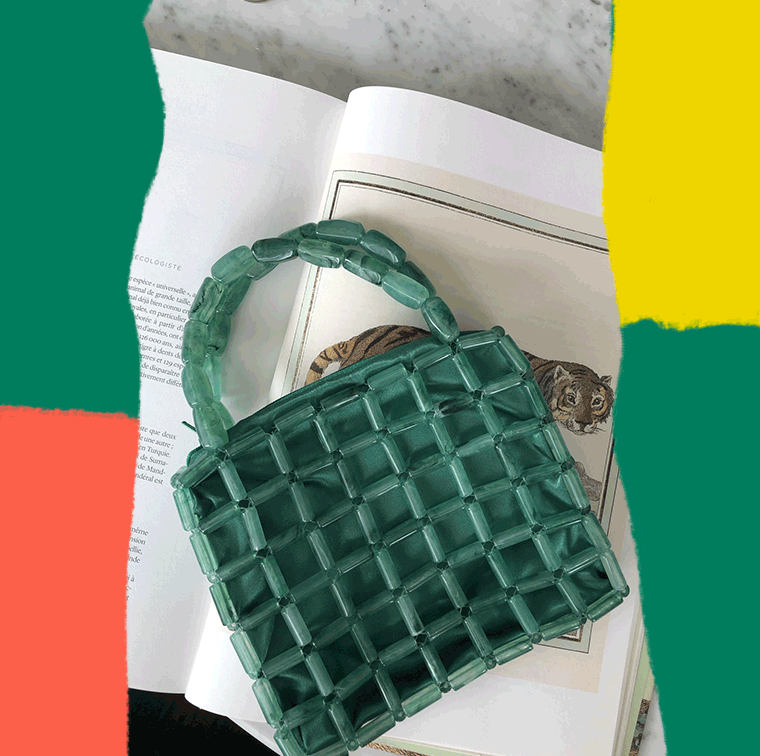 When blogger @lescoulissesdalice launches her collection of pearl jewelry and bags , fashionistas flock to order their due. It must be said that this handmade green model does not lack panache.
Grina bag, Moune Paris , € 115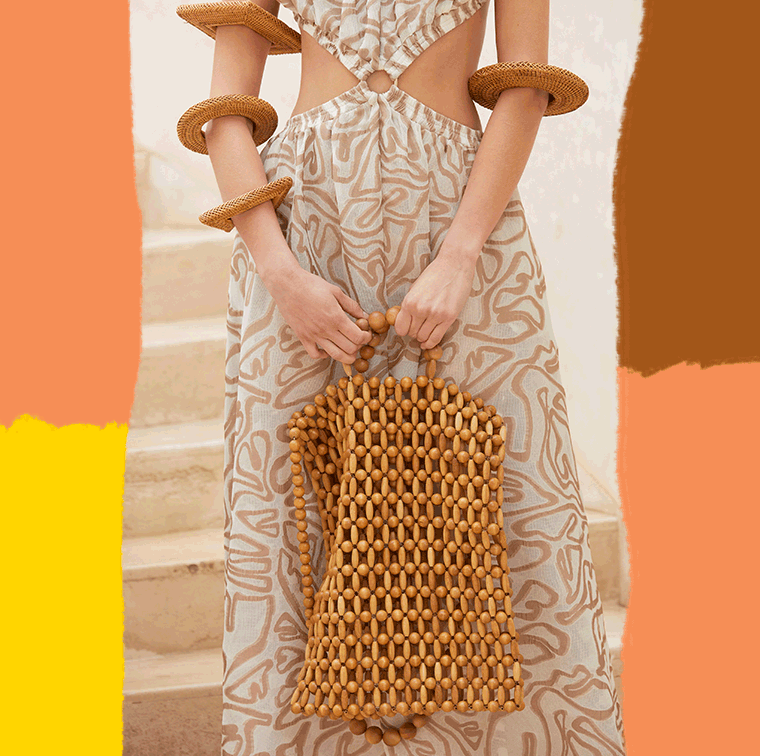 This is not a massaging seat cover taxi driver 1990s This tote bag 2.0 bamboo balls can be worn in hand to the shoulder, and is the ultimate accessory for carrying around all his stuff.
Riya Tote - Natural, Cult Gaia , € 245.68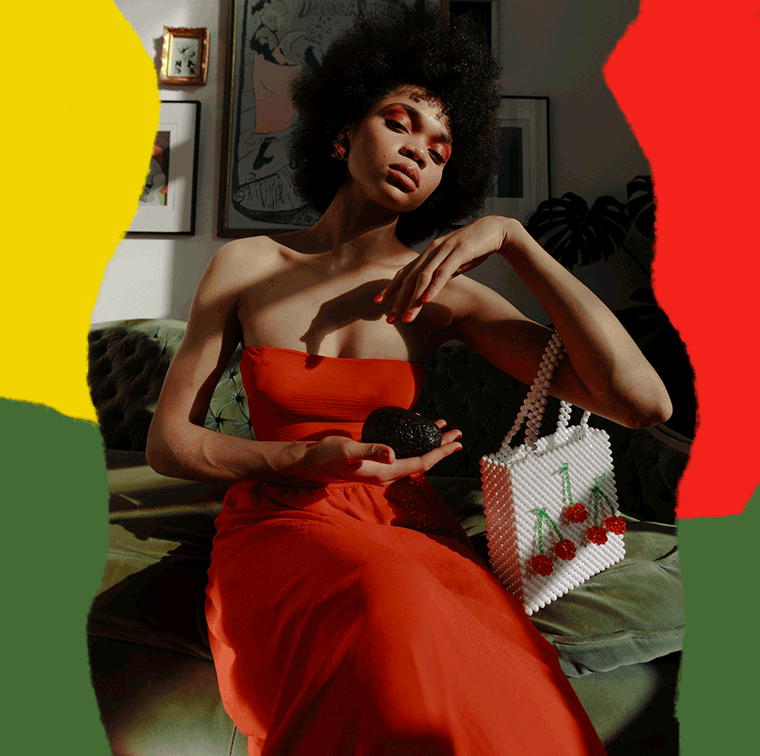 Gigi Hadid , Sabrina Socol and other powerful fashion Instagrammers are crazy about it. It is even this small army of influencers who revived the trend of colored pearl bags , all addicted to their regressive neo it-bag imagined by designer Susan Alexandra . Impossible to miss the one who is now the authority figure in the matter.
Ma Chérie bag, Susan Alexandra, € 260. Available at the Gang of Early Birds store , 4 rue de Normandie, 75003 Paris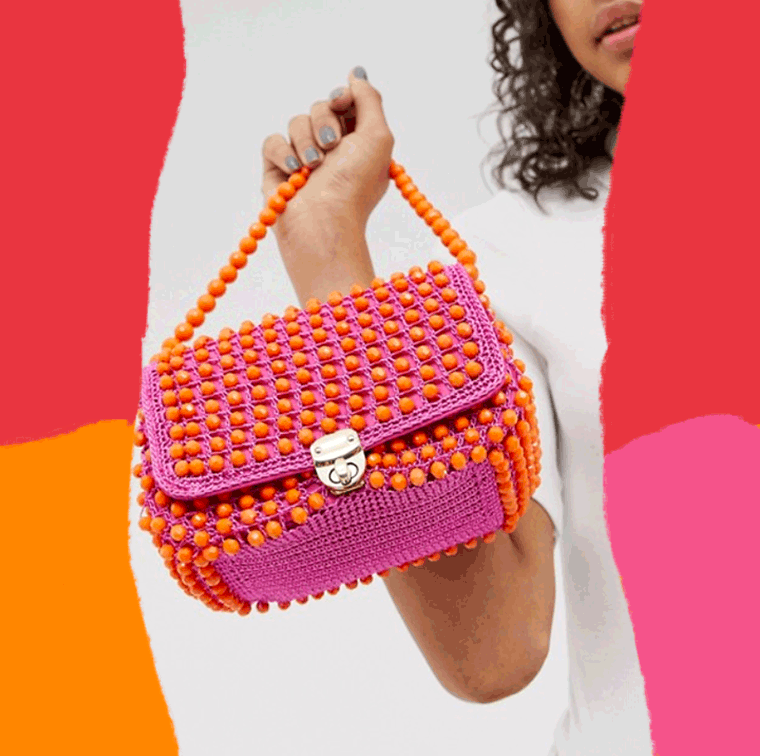 A colorimetry worthy of Prada , Valentino and Gucci for this very joyful combination of bright orange and pink pink . Enough to invigorate a presto presto outfit , Italian style.
Bag with handles with pearls, Asos , € 41.99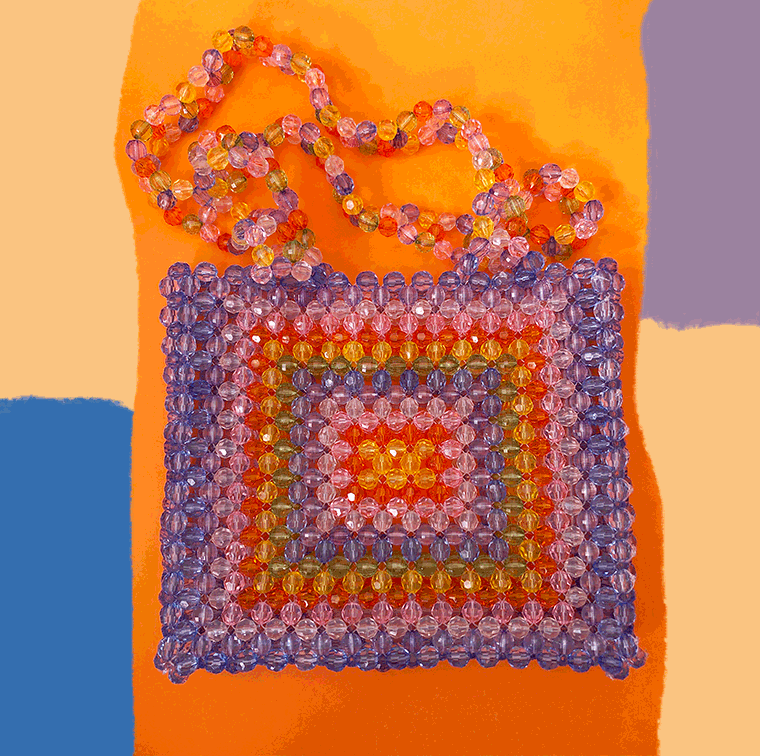 The Costa Rican designer of the mini label Les Flors makes all her pretty bags a la mano . Multicolored , tulip pattern or lightning bolt à la David Bowie , we love these pretty models to order directly by message to the interested party. Nice!
Beaded bag, Les Flors, € 88.70. Count 31 € for shipping and four weeks for delivery. Order directly on the designer's Instagram account: @_lesflors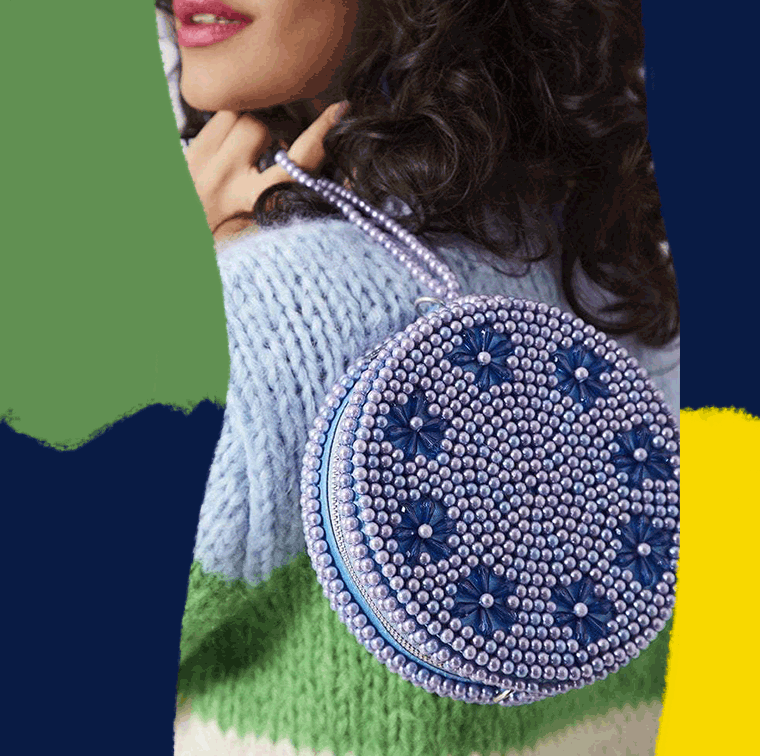 The madness of the round bags did not spare the pearl-mania. The proof with this very Cinderella-compatible model based on blue beads and small flowers, to wear with a tiara for the next fancy dress party. Cap?
Queenie blue evening bag, Skinny Dip , € 37.36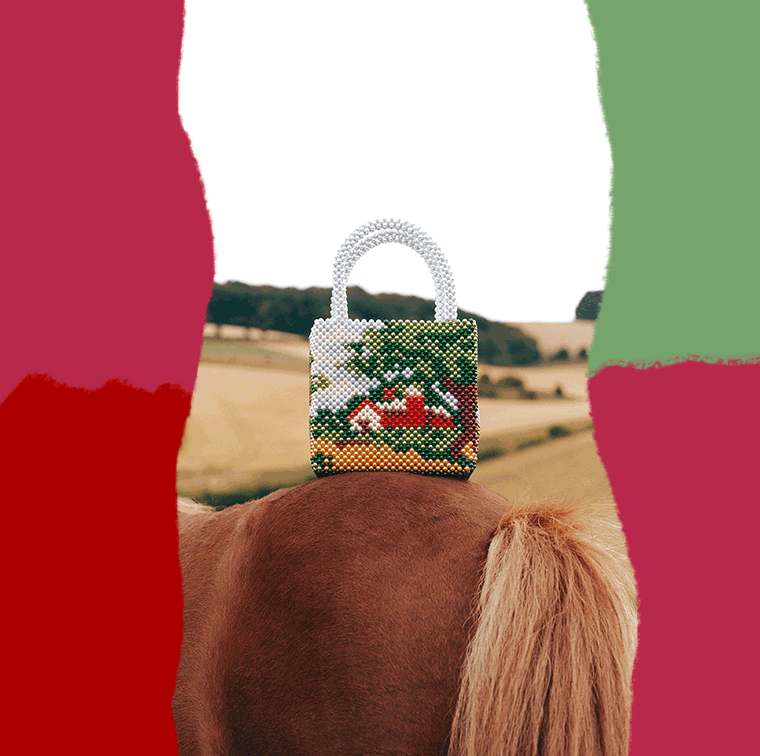 Not cheap, this little bag inspired by The Little House on the Prairie ? Yes, but it is impossible to ignore the Shrimps label, which appears in the arms of Camille Charrière , Alexa Chung and even Helena Bonham Carter . Admit that he throws some ...
Prairie Bag, Shrimps , 605 €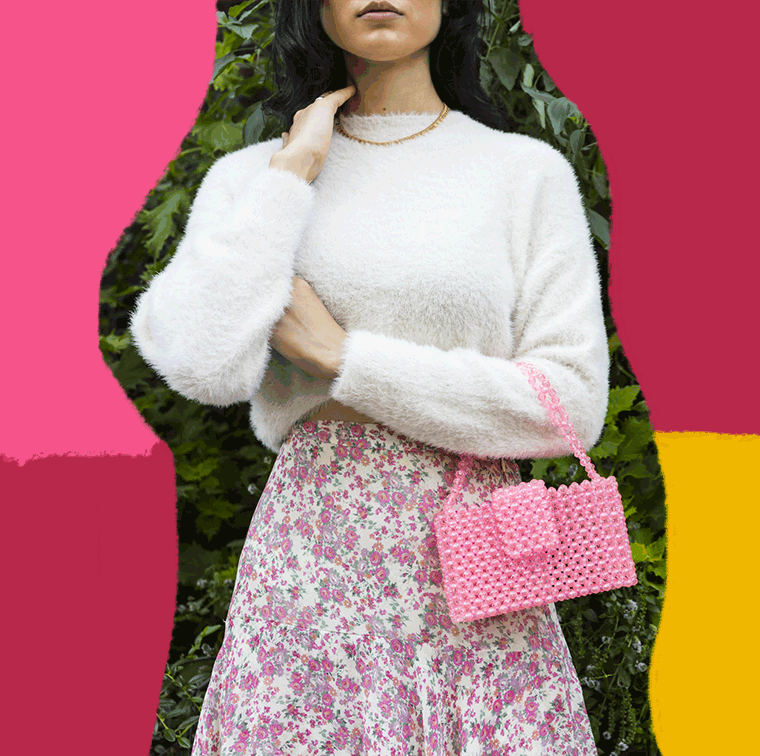 Did your dolls look exactly the same? It's normal, everything is fine. We play the first degree to the extreme with this all pink model which echoes the true essence of the pearl bag : a return to childhood .
Eren - Blush Rose,Susanna Chow , € 146.36. Count around 22 € for shipping and two to four weeks of delivery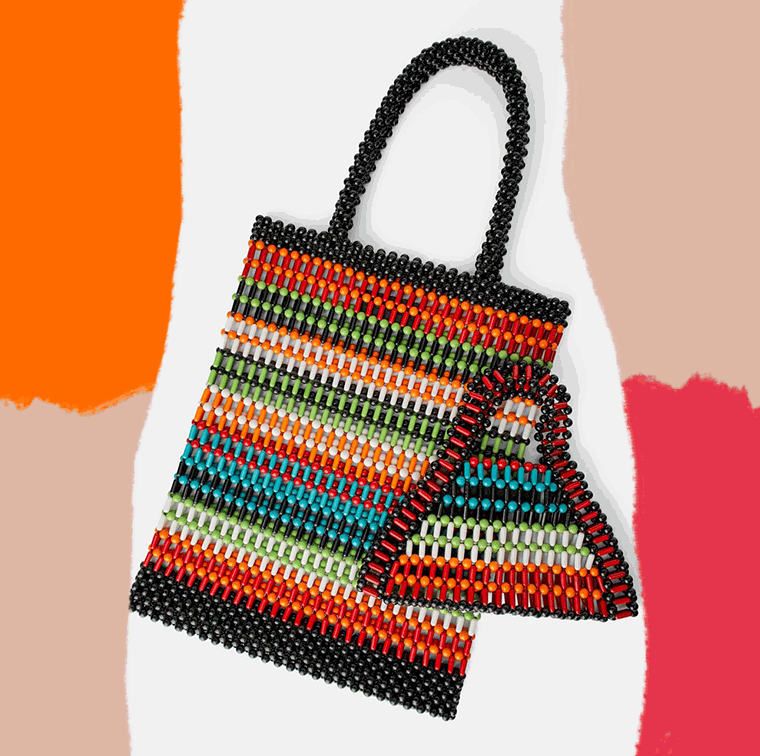 Between the maxi tote and the mini version for the evening, which of these two models in pop glass beads will you choose? Considering the price, we offer ourselves the two easy, to invigorate a grisouille outfit on any occasion.
Shopper bag (€ 49.95) and mini shopper bag with small colored balls (€ 22.95), all by Zara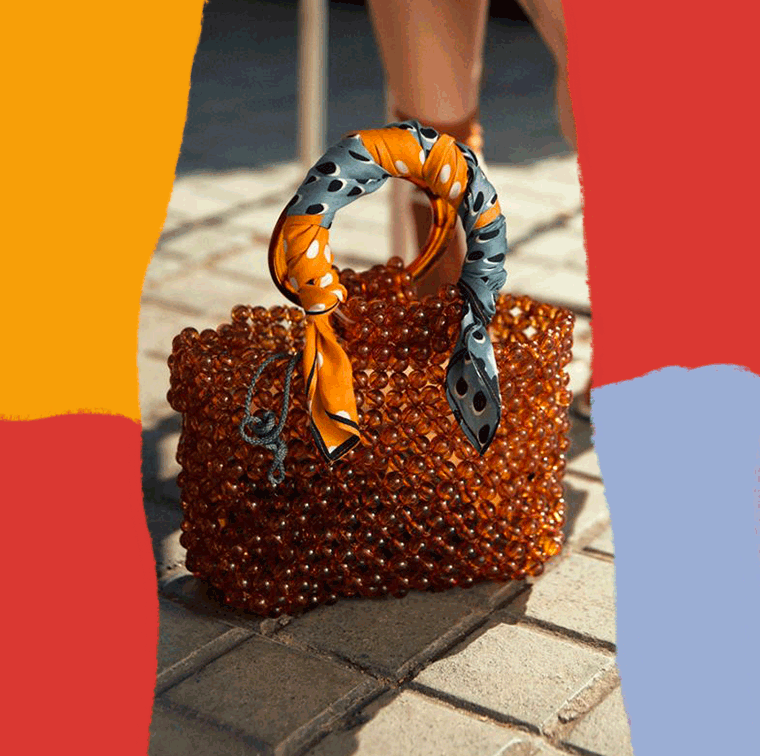 Difficult to take the plunge into the beaded bag ? Not crazy, & Other Stories signs the chic and low-cost model that beginners were waiting for to appropriate this trend that is ultimately quite sharp. The good idea? The pimper of a small square of silk to gentrify it.
Pearl bag, & Other Stories , € 59. Available in store.
Also discover the top 10 barrettes and the new brands of bags to know absolutely .