-"Have you arleady been to Daroco?"
-"Their pizzas are fab. How about testing Mijo T, the restaurant that revisits?"
-"I would not mind going to Soma for their amazing tuna tataki and black cod with miso"
Does this conversation sound familiar? Then you are part of the super Parisian foodies who know all the latest addresses and the cool tables of the moment. Good news, the calendar of the Advent launched on Insider by LaFourchette enables you to win each day a dinner for two in a mystery restaurant. Spoiler: it spans from the chic trendy restaurant to a gastronomic table as well as the chic neo-bistro. So just play and win a great gourmet dinner!
Mission 1: spot the hints on the Facebook page of LaFourchette to find the opening hour and of the restaurant reservation of the mystery Insider, that changes each day.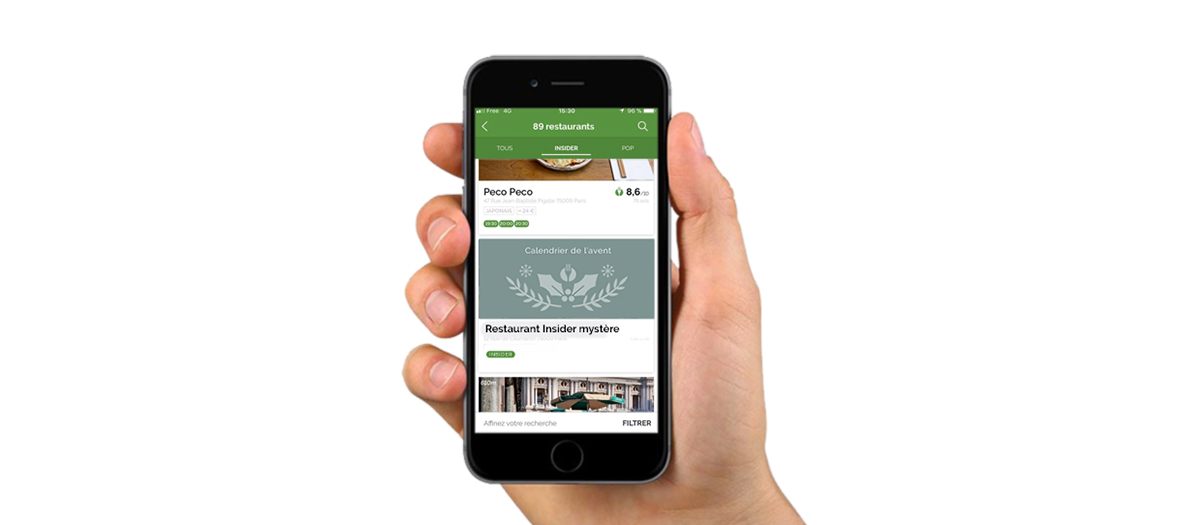 Mission 2: be the fastest in order to the be the first to reserve your table in this mystery Insider restaurant on the Insider platform by LaFourchette.
Missions accomplished? The mystery restaurant is unveiled for you and a two-person reservation awaits you the next day. Cherry on the cake, an Uber chauffeur will take you home after the evening (details given to the winner). You loved it? Nothing prevents you from playing again!
Last but not least, on the 24th December, the winner will be awarded a memorable Christmas dinner with his or her +1 in a prestigious Parisian establishment. A great way to finish the year on a high gourmet note.
* Each winner of the day will be able to enjoy his dinner the next day. Financial compensation for 2 persons up to €100 TTC. Any overspending of this budget will be charged directly to you by the restaurant on the evening of the dinner.
**Unique and personal code. Valid until the end of the evening for one single trip worth at the most €80 TTC. Any overspending of this budget will be charged directly to you by Uber.
The complete rules and regulations of this game on www.blog.thefork.com.