This is undoubtedly the unique and only good news of this confinement. Closure of restaurants requires, Jean-François Trap , the favorite starred chef of Parisiennes, is launching a delivery service devilishly chic and well studied, as of today!

On the menu: his 3 signature bistros that we love for delivery and click & collect. We're already salivating.
Clover Grill in delivery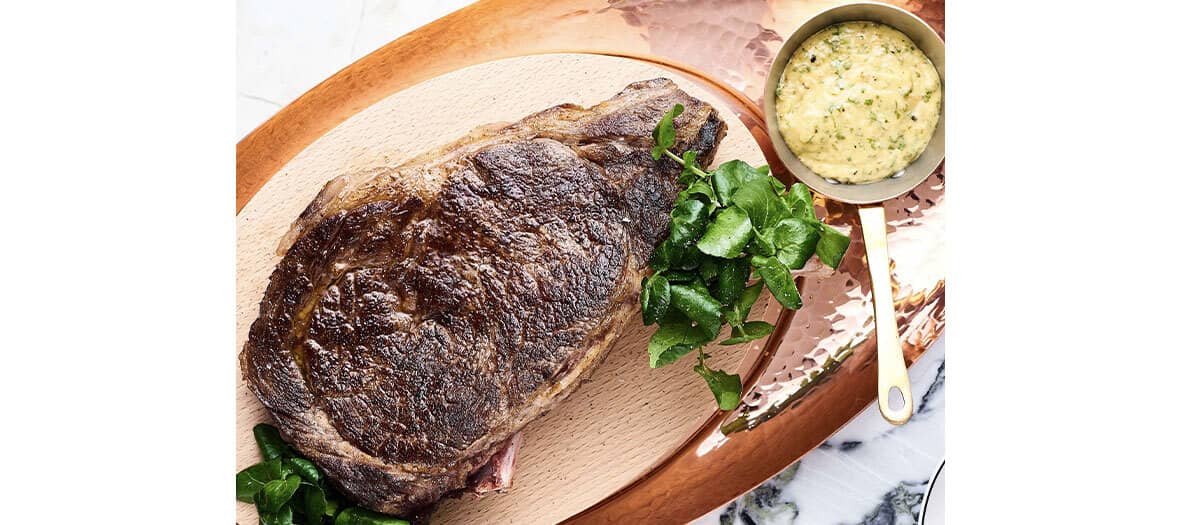 We no longer quote this demented address on rue Bailleul, a true French steakhouse where exceptional meats are grilled. Eh eh. And it is with their luxury meat HQ that Jean-François and Elodie Trap have just started the delivery service .
On the program, a unique menu each week (74 € per person). In this case: terrine of foie gras to start hostilities. Then prime rib cooked on the coals, bearnaise sauce, spinach and potato mousseline. Before an XXL chocolate eclair for dessert!
Are you confused about delivering a grill? Great: the last quarter of an hour of cooking is for you! The result, you can imagine, is obviously maddening. And we find the exquisite taste " like in a restaurant ".
The cult dishes of La Poule au Pot and À l'Épi d'Or at home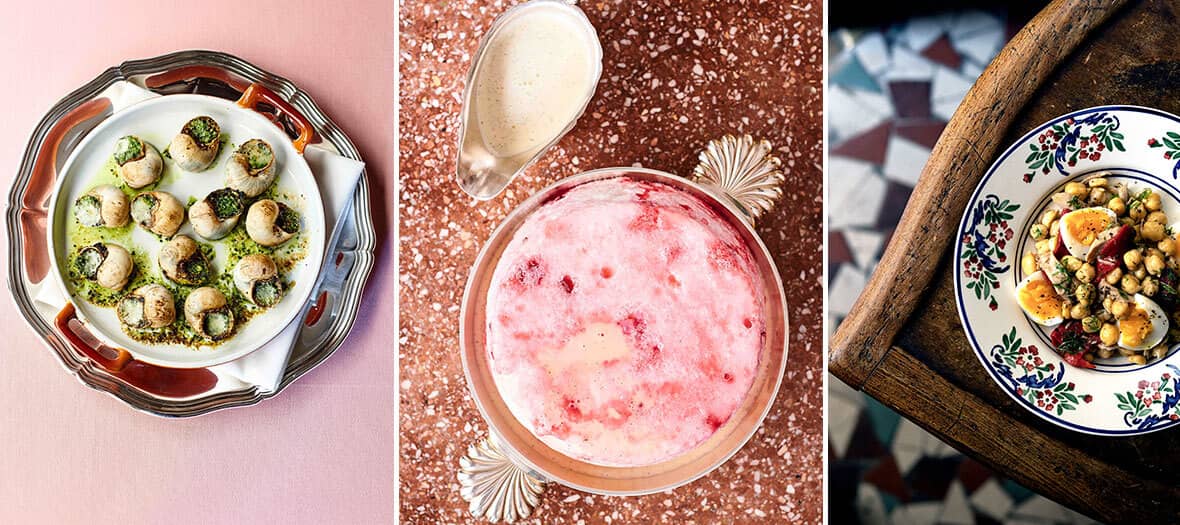 Even more exciting, the two other tables by Jean-François Trap will be added to the offer from November 9, with the signature plates of La Poule au Pot , the cult address in Les Halles which celebrates bourgeois cuisine with an amazing menu. at 58 €.
It gives a hell of a meal: 12 snails in butter, a stew of duck leg with olives and porcini mushrooms, mashed potatoes and, of course, floating islands with demonic pink pralines.
From November 16, the weekly planner of the Épi d'Or , the bistro that thrills the whole of Paris, comes to your dining room every evening with a € 36 starter - main course - dessert menu from Tuesday to Saturday. What to ask for more! Are you making your mouth water?
On Tuesday, it's pie, shepherd's pie, salad and black forest. Wednesday, chickpea salad, mashed sausage and chocolate cake. Thursday: egg mimosa, chicken fricassee with yellow wine and chanterelles and millefeuille… And so on. A madness.
In delivery or Click & Collect. All the information on www.jeanfrancoispiegealamaison.com
Do we do it ourselves? Also discover the recipe for floating islands like the Poule au Pot .
Also find 3 unexpected dishes to be delivered and the sandwiches and street food delicacies to try once in a lifetime