This is the place to be! For a week now, rue de la Fidélité has reigned in a crazy atmosphere: everything Paris has to offer cool is waiting for you at this ephemeral table.

It must be said that the Grand Amour team has no equal when it comes to creating the most stylish events on the East side.

Last big blow to date: chef James Henry and the entire Doyenné team relocated directly from the Hotel Grand Amour to create the greenest, locavore and sexy table of the season, in " farm to table " mode. with candle light and good sound. We only tell you that!
James Henry, the most talented and radical chef of his generation
Small reminder of the facts. James Henry is an extraordinary young Australian chef highlighted by Le Fooding who has turned the heads of gourmets at Le Passage and at Bones .
Radical bias: two years ago he decided to create Le Doyenné , a vegetable farm that he cultivates 34 km from Paris in the park of the Château de Saint-Vrain and is preparing to open a guest house there. hyper locavore restaurant.
A little foretaste of the festivities to come at Le Doyenné , James heckles his star vegetables in the kitchens of Grand Amour until October 31. And it is pure madness.
Natural wine and vegetable cuisine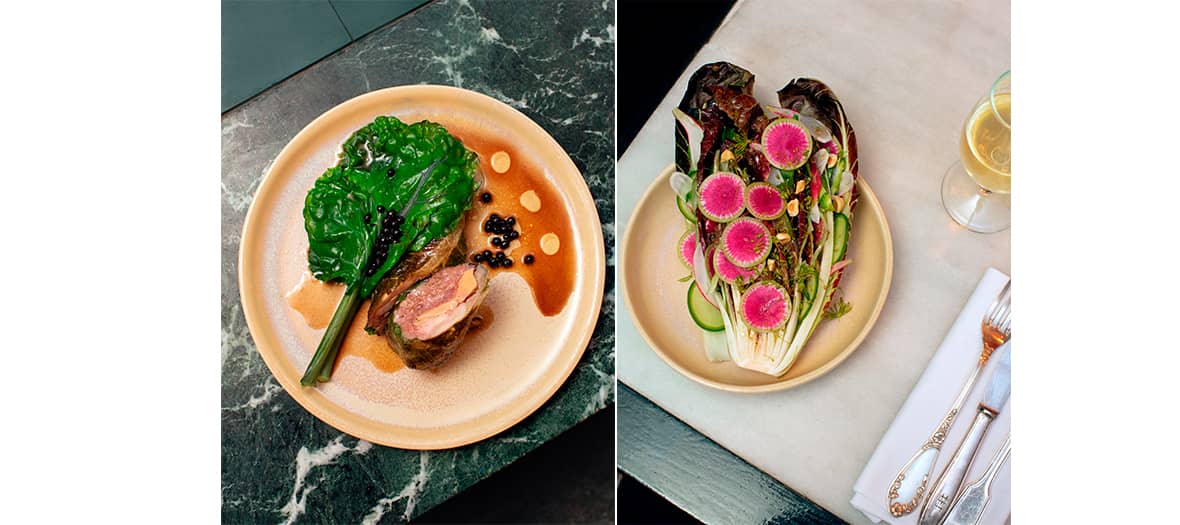 Less is more. But not that much. The jewel vegetable is aristocratic in a display of astounding sophisticated simplicity.
A short menu, obviously in season around 8 plates to share (even inexpensive, between € 10 and € 16): an extraordinary slice of zucchini pie with mozzarella and smoked anchovies, an extraordinary green bean salad à la tonnato sauce , a stunning gazpacho or even ricotta gnocchi.
Pavlova atmosphere with a truly stunning unique dessert: a meringue topped with raw cream and freshly picked wild blackberries in the morning.

To water the case: Thibault Chauvet , partner of the Doyenné and world star sommelier of natural wines, does the job like no other.


The Book Bar of the Hotel Grand Amour x Le Doyenné, from Wednesday to Saturday evening until October 31. Reservations highly recommended on 01 44 16 03 30
© James Nelson

Also discover the best burgers in Paris and The bouillon Pigalle restaurant