How to enjoy great bread or organize a wonderful brunch while respecting the obligatory one-kilometer quarantine? Here is a small list of the best boulangeries in Paris that offer home delivery and are going to brighten up your breakfasts.
Circus Bakery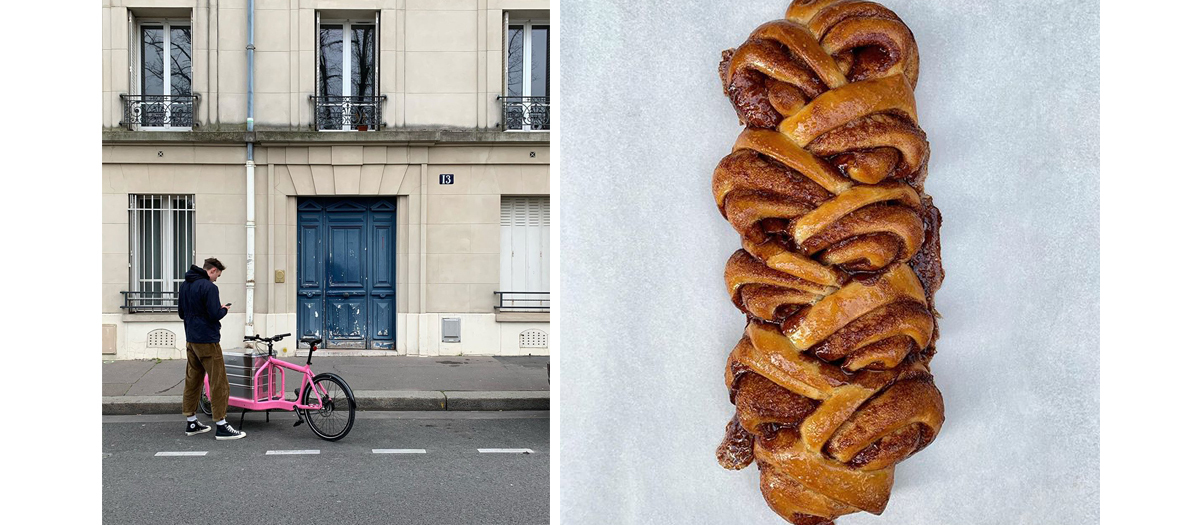 It's the gourmet buzz of this long quarantine. This very hipster boulangerie piloted by the Fragments coffee-shop team has a very restrained organic choice aimed at excellence. The team moves around town on bikes through its Flying Circusteam to drop off at your door their amazing cinnamon bun (€12), the irresistible foccacia with olive oil (€5) or their banana bread(€20).
Also to be tested: the filter café (€11), their peach-apple jam (€8) and the house granola —all of which have established the reputation of Fragments.
To be ordered the night before for next day delivery in Paris and Boulogne-Billancourt between 10am and 6pm on Flying Circus
Babka Zana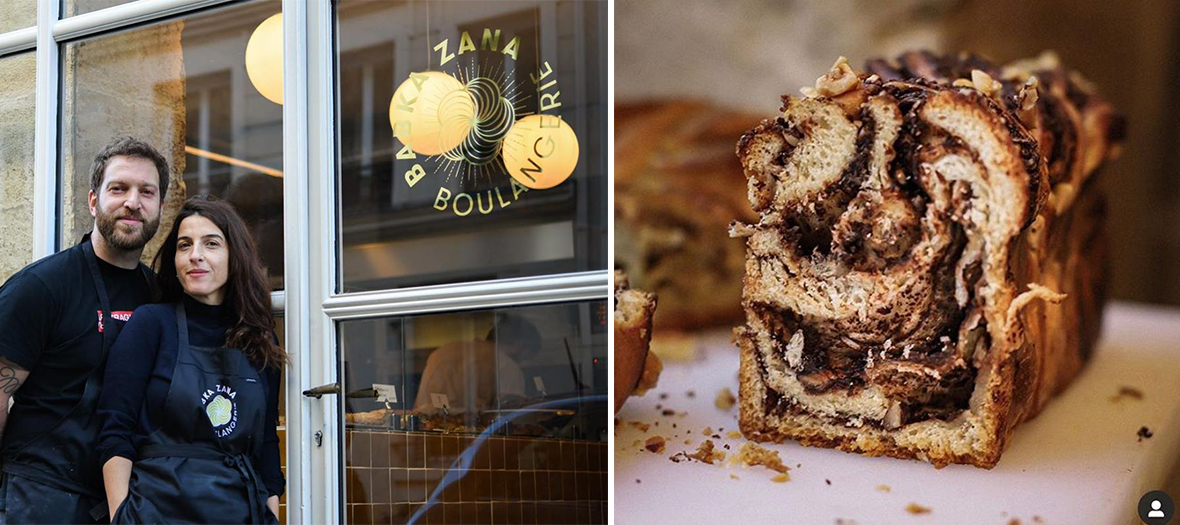 #PASSIONBABKA. Since it's opening, this boulangerie dedicated to the Ashkenazi brioche is constantly filled with customers… Cool : Sarah Amouyal and Emmanuel Murat, the winning duo behind these addictive little breads, has just launched the delivery of their babkas with cinnamon, pistachio,orange blossom and spread (€3.20). A real treat !
Also to be tested: the yummy hallah bread (€4 piece) to upgrade a Shabbat under quarantine.
Deliveries Thursday to Sundayvia Epicery
Benoît Castel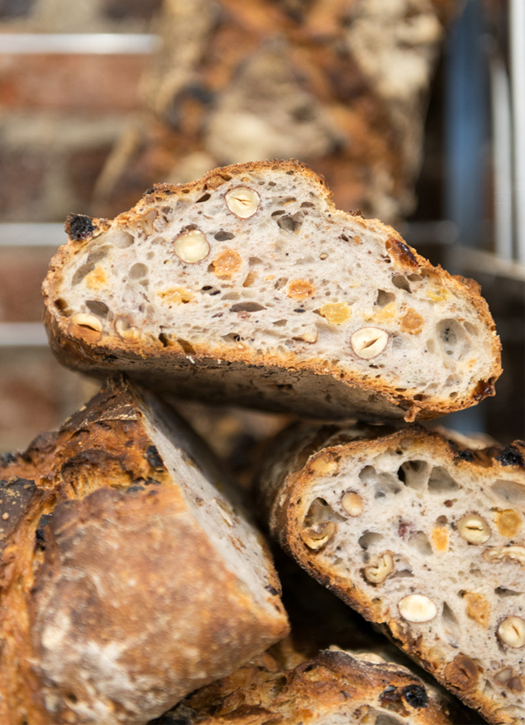 What a relief! The star boulanger of the Eastside is launching the e-shop we were dreaming of with the possibility of ordering products from all over Paris, starting with his organic baguette tradition(€1.20), his pain du coin, a really terrific country bread (€4.75 for 500g), or his granola bread, a cult must for brunch with avocado or spread.
Also to be tested: its zany vanilla or chocolate puff (€3.50) and the possibility of adding to your order their signature organic flour. Incredible for baking cakes or whipping up homemade crêpes during the quarantine!
Deliveries Wednesday to Sunday, from 3pm to 6pm, with the possibility of ordering the night before for the next day on eshop.benoitcastel.com
Poilâne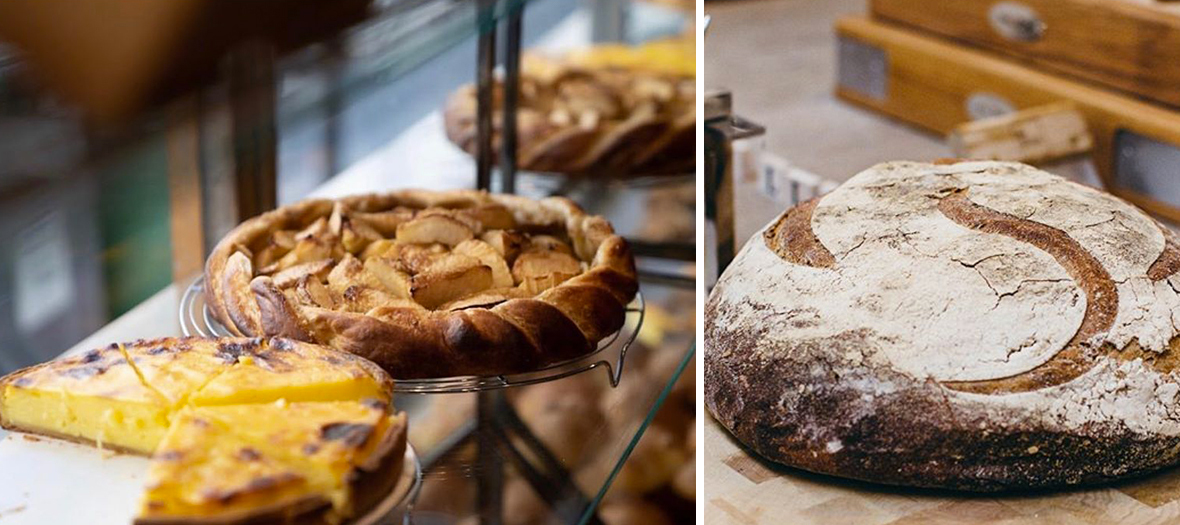 Even though the mythical Parisian boasts its own aura as international star, its D.N.A.remains the same with an unchanged exceptional know-how. Products made with special flours, cooked in a wood-heated oven at the heart of their original bakery in the 6th. The result is an unmatched loaf, ideal for tartines and viennoiseries—signing the best possible breakfasts. To (re)discover absolutely (€3 for the half-loaf).
Also to be tested: if you've never tried it and even if you have, the addictive vanilla pudding– the best in Paris - (€ 2.80 the slice), and the amazing apple pie (€3). A killer.
Delivery starting at 9am on deliveroo
Carré Pain de Mie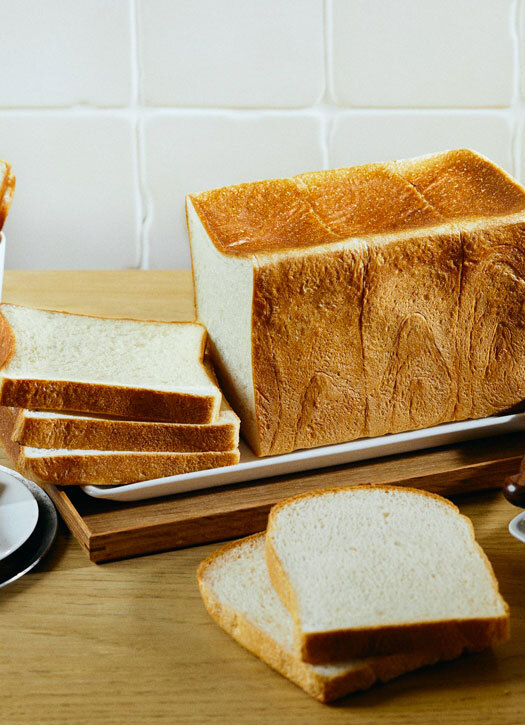 Did you know that the best toasting bread in the world was Japanese? Particularly fluffy and soft, its singularity resides in the mix of "motchi motchi" for its softness and "shittori"for its melt-in-the mouth quality. Made with flour imported from Hokkaido, it's to this very exclusive product that this Japanese shop has dedicated itself. Another unique offer of the venue: Toast bread, made for the unique purpose of being toasted. Hence, ideal for a good homemade croque-monsieur (€11.50 per loaf).
Also to be tested: the sinful house French toast (€14.30).
Delivery every day from 10am to 5pm on UberEats
Du pain et des idées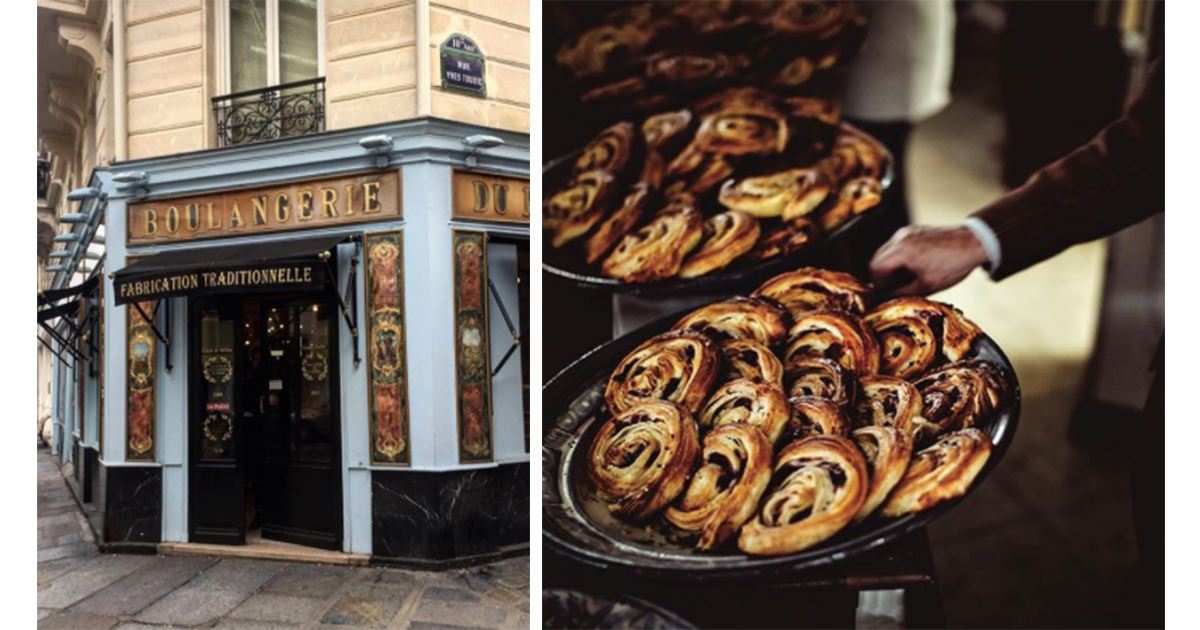 The ultimate bobo of organic bread on canal Saint-Martin, that's him. Christophe Vasseur, a self-taught baker, dropped everything in 2002 to open a boulangerie renewing with the ancestral basic techniques of this craft— short circuits and outstanding products. His "Le pain des amis" loaf is now famous (€5.90 the half-loaf), just like his XXL brioche with orange blossoms (€19.60).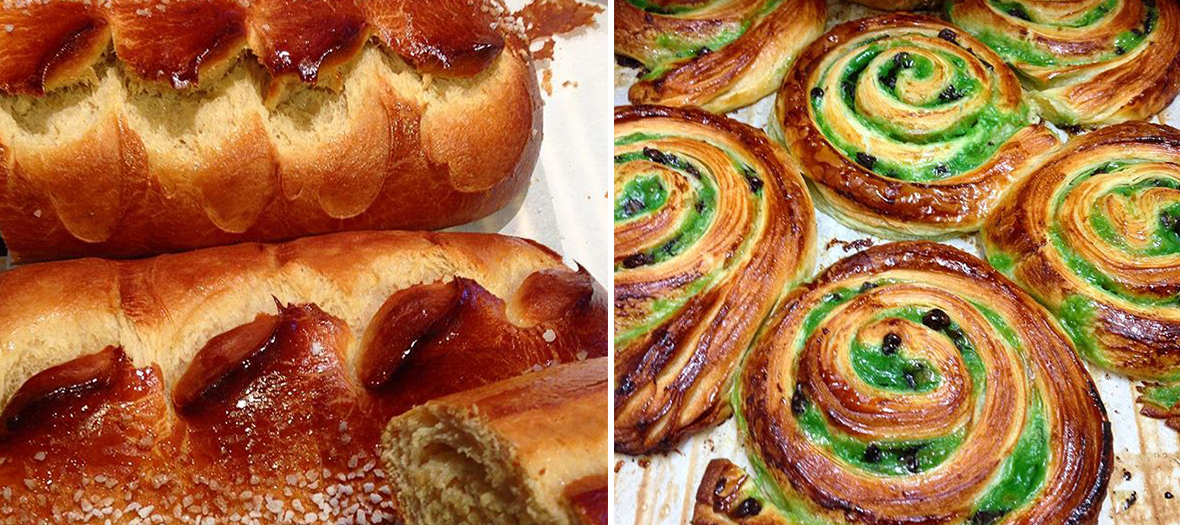 Also to be tested: the signature house viennoiseries,snail-shaped turnovers (a rolled croissant dough) with red fruit and custard cream, pistachio-chocolate or pralines (€3.80) or a turnover with fresh apples (€3.50). Yum!
Delivery Monday to Friday on Rapidle