Feast on the horizon! If you are in the mood for a shoot of chic or a fix of generosity, here are 3 golden ops to put your feet under the table and live a stylish experience at home. Check it out….
THE BEST SEAFOOD PLATTERS IN PARIS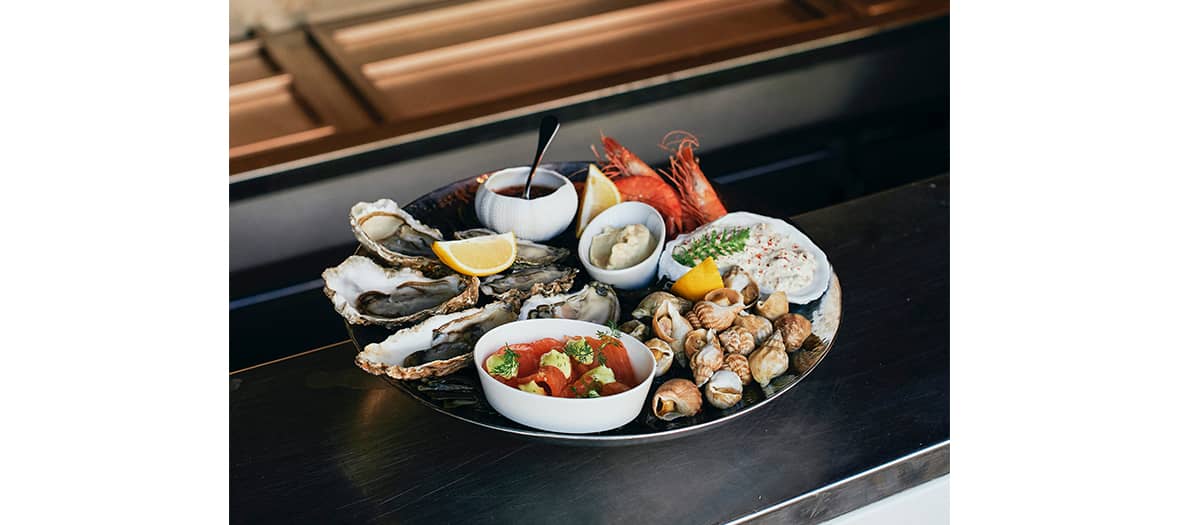 Here is the most trendy and sustainable seafood provider in Paris whose products all come from the French seashore. If you were dreaming of a table with a seafaring ambiance, be aware that Dessirier, the cult sea food of star chef Michel Rostang, continues to play the game during lockdown and is offering the delivery of a stunning seafood platter in Paris and the close suburbs: the top oyster farm owners are on deck: Yvon Madec, Jean-Paul Guernier, David Hervé, without forgetting crabs and sea snails by small sustainable producers who produce rillettes of sardines, house mayos, shallot vinegar and crispy breads. Another great winner: the grilled lobster macaroni and yummy desserts. Sea platters starting at € 25 per person.
We also like: ordering and being delivered by the best fish mongers in Paris, such as Stéphane Minot, Meilleur Ouvrier de France at La Fine Marée in the 17th, who delivers all over Paris. So now just create your own seafood platter (bulots-mayo, organic shrimp and Gillardeau oysters, lobster from Brittany, sea spider, fines de claire, langoustines…). The cult fish shop La Reine Mer in the 11th arrondissement also offers short circuit of sea food to be delivered to your door. Yum!
THE AMAZING RAMEN OF KODAWARI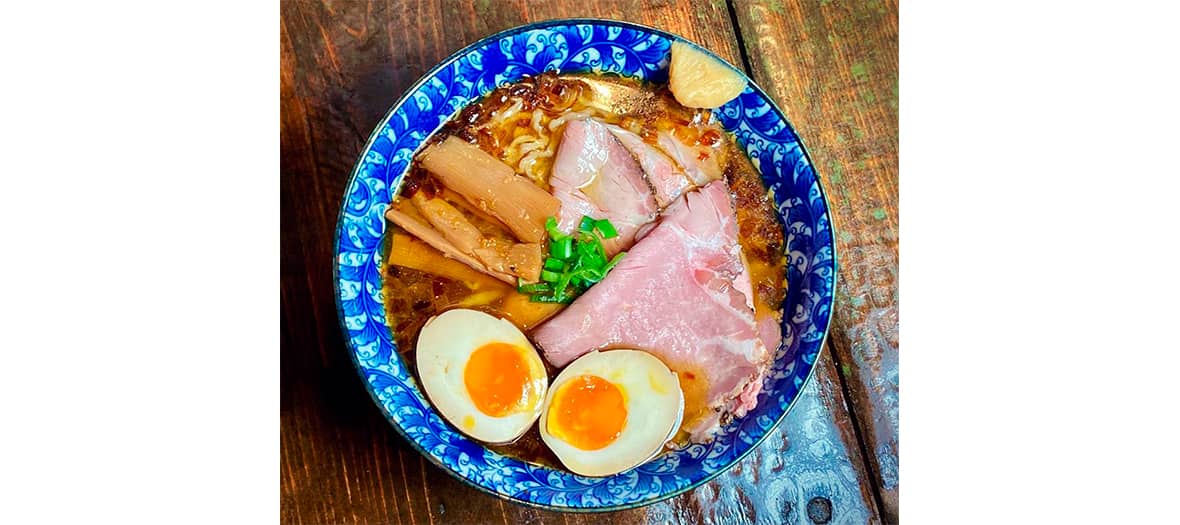 We will not offend you by explaining the erotic potential of these famous Japanese noodles in a broth, served at Kodawari. We have already rated it as the best specimen in Paris, to be slurped in a decor that propels you immediately to a market in Tokyo.
While certain ordinary venues don't hesitate to send out haphazardly their rather unappealing (even yucky) soups, but Kodawari, a well-known ramen provider for exacting foodies, was until now reticent to provide take away. Stroke of luck! In keeping with the lockdown, the team of Jean-Baptiste Meusnier has worked hard and is now offering kits via Deliveroo or click & collect to reproduce the cult recipes of the restaurant. No doubt, there will soon be a queue.
In the bag: all the incredible and necessary ingredients to be warmed up: the broth, the sauce with roasted white sesame, the marinated eggs, the noodles, the assembly of three trois Japanese soya sauces and dashi, chahcu, seabura, farm-range chicken, it all depends on the recipe (there are veggie options), delivered with a bowl if necessary—all to be heated for 5 minutes and enjoyed. A real experience!
Ramen starting at 14€. Click and collect at 29 Rue Mazarine, Paris 75006 and 12 Rue de Richelieu, Paris 75001
THE COME-BACK OF CHOUCROUTE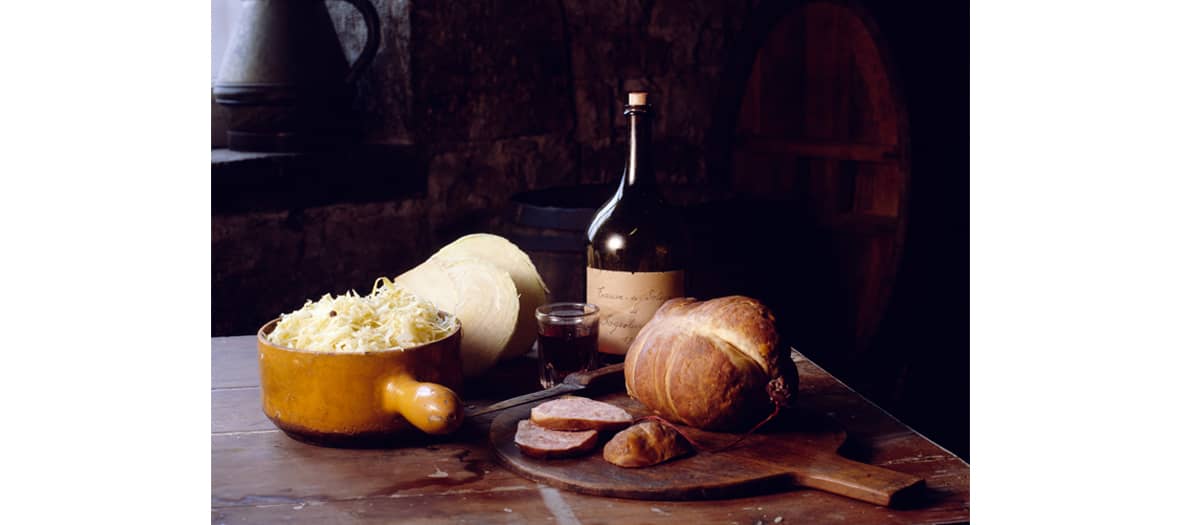 Even watching Sissi makes your mouth water. You were dreaming of it, a nice choucroute and smoked sausage? The good news is that the best houses in Paris have teamed up for a general round, starting with the marvellous Delphine Plisson from her online grocery store which delivers during the day or directly in her two H.Q. Just choose your favourite garnishing: Strasbourg knacks, real Paris ham, a pair of authentic Morteau sausages. Don't forget the potatoes and the mustard in the order. They have thought of everything.
Same combat at Maison Vérot, the charcutier, who pushed Christian Louboutin off his pedestal on the scale desire of the Parisienne. Just choose whether you prefer to pick it up in one of the many shops all over Paris. Unless you go for its incredible tasty ready-to- eat choucroute (€16.80) on your doorstep within the hour via Epicery.
To be noted also, Boucherie Grégoire, the butcher shop of star chef Antonin Bonnet signs a legendary choucroute. To be ordered the night before at 01 42 22 58 41 and delivered by the ethical bike service. Bon appétit!