The burger is making a big comeback. And here is the proof with Père & Fish, the new street-food rendezvous of the Rue du Faubourg Poissonnière (in life, things don't occur by  chance)—here traditional hamburger meat is swapped for fish from sustainable fishing. Just the kind of healthy food porn we like.
A family saga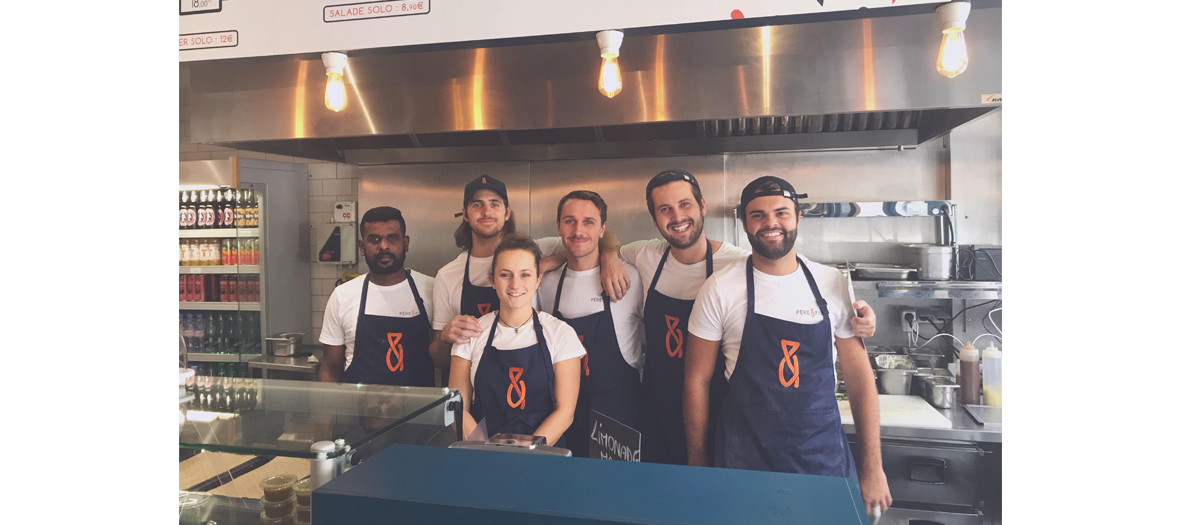 A fisherman grandfather, a fishmonger father, in the family of Antony Giordano, it's a father to son fish story. The young business school graduate perpetuates in turn the family tradition with his gang of buddies. In keeping with the new generation, they adapt to the codes of the moment: their fish burger concept is born.
Finger licking good
On the programme, 4 super recipes of fish burgers starting with the Classic, a wonderful version of the famous filet-o-fish (black hake breaded with corn flakes, fried onion, chive cream sauce and glazed lemon), the Scottish with Red Label Salmon and barbecue sauce, the Aïoli and the Saisonnier­—currently trout from Brittany and honey mustard (burger + side €13.50).
Concerned with the preservation of the environment, Antony and his associates privilege sustainable fishing and home-made recipes. Exquisite sauces with pretty golden fries, including nuggets of with ossau iraty cheese (€5.50), everything is made right there, except for the buns, currently baked by Rachel.
Salads and a terrace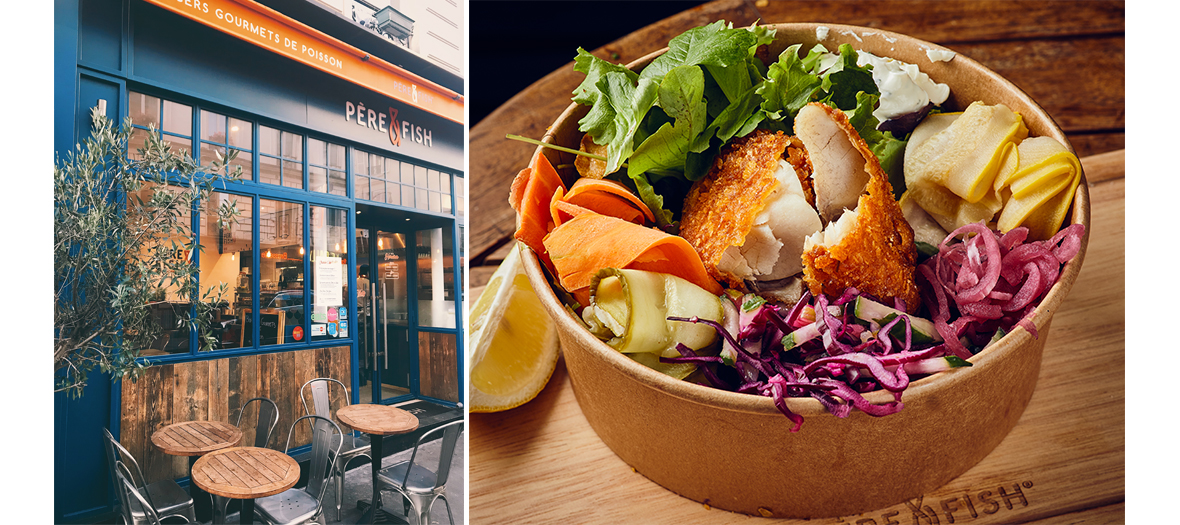 Brownie point: the big salad with a choice of fish -breaded or steamed- for "good conscience" days. Cool also, the sun-filled terrace at lunch time.
Also check out the best rolled pizza in Paris and the Chinese street-food of Petit Bao.