Did you adore Le Petit Bouillon Pharamond , which brilliantly combines low prices and quality cuisine? Do you swear by the take-away concept of Bouillon Pigalle ?

Good news: the famous Pharamond des Halles bouillon is opening its grocery store a few meters from its historic restaurant, and this is the best news of this third confinement!
On the program: good 100% French products, often Norman, a specialized cellar, a catering corner and a daily take-away formula for lunch, always at low prices and devilishly gourmet. Something to make you love shopping.
Direct from the producer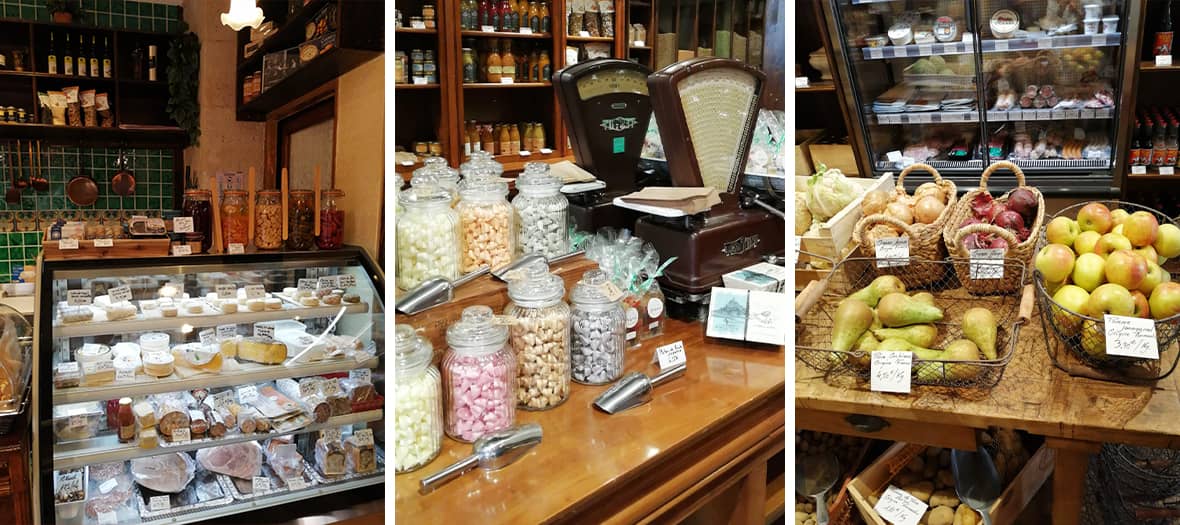 In my shopping basket: eggs from the Gonne Girls farm " better than organic " - the breeders did not have the name because their hens are TOO OFTEN outside - (€ 0.60 each), signature tripe from the house with Calvados (€ 7.90), ashy goat cheese log (€ 8.50), strawberry coulis (€ 4.50), dry sausage (€ 12 per piece), shoulder ham (€ 20 per kilo), aromatic micro-shoots from Paris 20th (€ 3.50), organic camembert (€ 5.60), house pickles (€ 2.80 for 100gr), vanilla teurgoule (€ 1.90), apples from Normandy (3.90 € per kilo) and leeks (€ 2.90), pastry preparations (€ 4.50), artisanal brioche (€ 5.50) and the unmissable Cabourg cockles , these sweet shell-shaped chocolates launched by a retiree.
Also note: the bulk of lentils, chickpeas, split peas or even shellfish to avoid unnecessary packaging.
Small takeaway meals
History to find (finally) the kif of the restaurant, the grocery store of the Petit Bouillon Pharamond offers every day from 12 p.m. to 3 p.m. an amazing lunch formula starter + main course + dessert at 9.90 € inspired by its cult dishes à la carte: beef bourguignon shells, mashed fish, gazpacho, French toast style brioche, calva cabbage ...
And if you are looking for a little fresh mix, you can go to the catering service with apple herring in oil (€ 27 per kilo), leeks in vinaigrette , celery remoulade and grated carrots (€ 9.90 per kilo), trout gravlax marinated beetroot (€ 22.50 per kilo). Also great: the Olivier Brosset angus pastrami sandwich , vegetable pickles, honey mustard in a crunchy bread from Union bakery (€ 4.90).
When it comes to aperitif time ...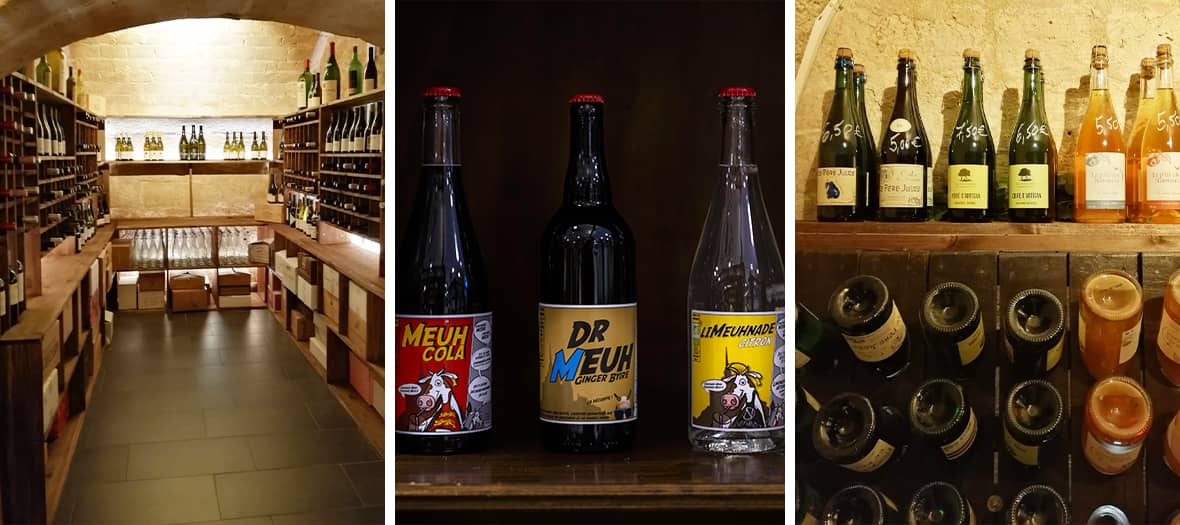 In small groups, of course, but the owner of the bouillon does not forget the followers of the good French aperitif. We go to the cellar to grab a Saint-Joseph Cuvée du Papy (€ 24.90), a Côte-Rôtie (€ 42), Pouilly-Fuissé (€ 21) and of course the essential organic artisan poiré (7, € 50) and Le Père Jules cider (€ 5).
Unless you opt directly for wine by the liter (€ 8.50) in a returnable glass bottle that you can fill with each visit or the aperitif kit at € 20 with bottle of wine, cheese, cold cuts and artisan chips. In short, they understood everything.
Open Monday to Saturday 11 am-7pm, Sunday until 2pm.
© Geraldine Martens
Also discover Micho, Julien Sebag's brilliant sandwich shop and the burger delivery from Matthias Marc (Top Chef) .