Treating yourself to a top gastronomic restaurant for a romantic evening without paying top euro, impossible in Paris? That was before. The duo heading the starred Alliance, Toshitaka Omiya (Toshi for those in the know) and Shawn Joyeux does it again with Affinité, a very straight forward address at the heart of the Latin Quarter.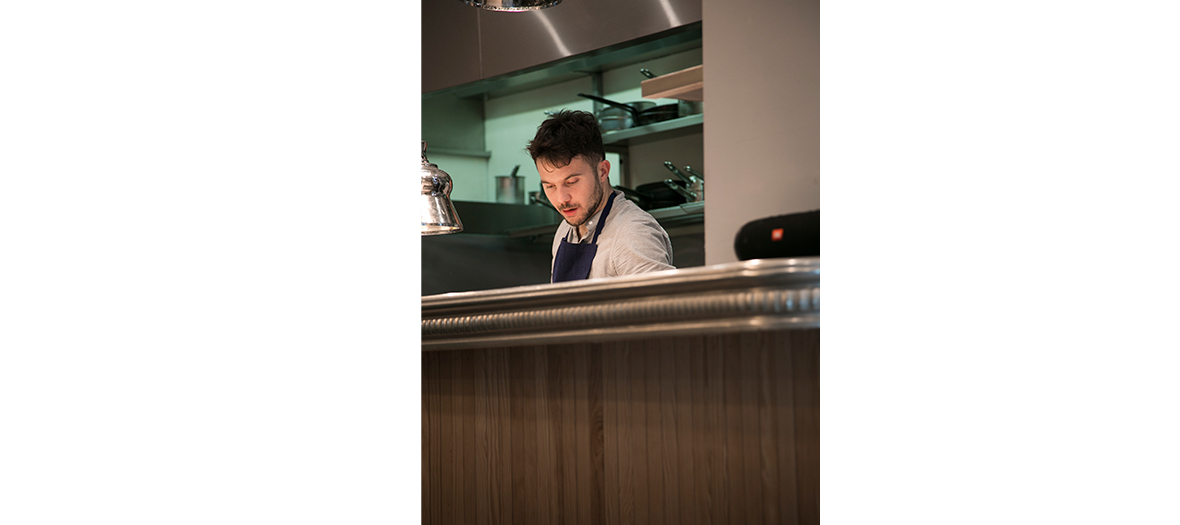 In the kitchen, one finds the friendly 30-year-old young chef from Toulouse, Thibault Loubersanes, who whips up a tonic and refreshing gastronomy. Caroline Tissier (Neso 2, L'Ours, that's her), has signed a modern decor with olive green walls, seats in terracotta velvet and open kitchen. If possible, try to reserved the table right in front to wait between dishes in front of the young brigade bustling in front of the ovens while your taste buds salivate…
A wide array of choices
As in the most gastronomic venues, you are served the amuse-bouches of the day, to start things on a tasty note. It's the moment to make a choice amongst the unfussy choices of the menu, at the heart of the product.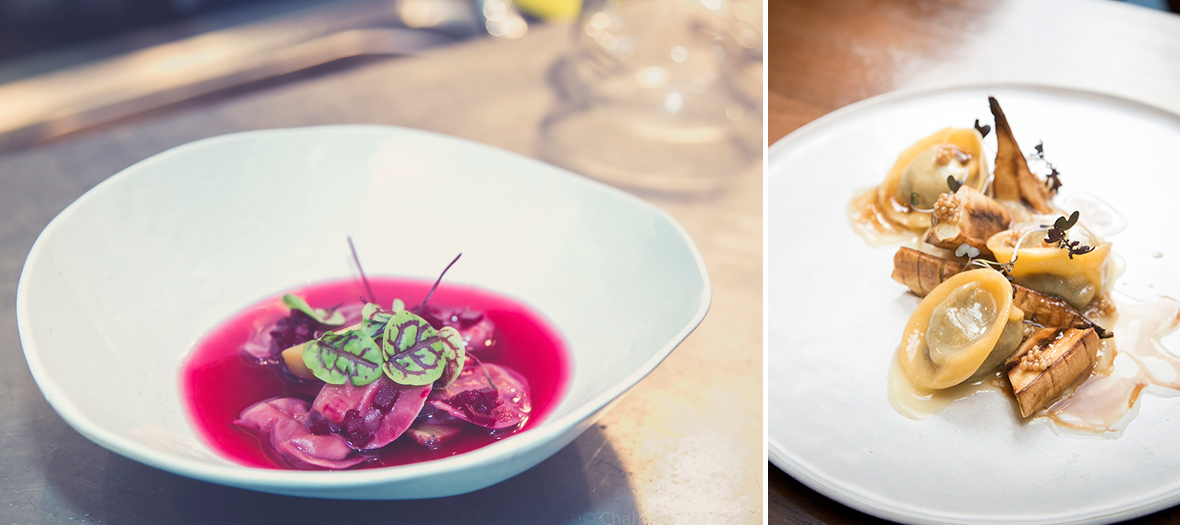 Foodies with a big appetite gros appétit will choose the Confiance menu at €60 with 5 services chosen by the chef (most of which are not à la carte) for the entire table. You prefer security? Go for the à la carte choices : endive, panned foie gras and tangarine juice (€15), veal, smoked ricotta, capers (€29), scallops, cabbage, apple (€32) and the chocolate treat, bitter orange for dessert (€12).
And for smaller budgets: the menu of the day at €29 with starter-dish- dessert—very efficient.
Open Tuesday to Saturday lunch and dinner.
Also discover les nouveaux étoilésthe new must-test Michelin stars and the new buzzing table everyone is talking about in the 8th.
Affinité 52 boulevard Saint Germain 75005 Paris 01 42 02 41 71