Forget small tasteless salads and boring potatoes. In the realm of comfort, Pipalottes is king. An institution on Rue de Rochechouart since 25 years, this local bistro also opened a grocery store a few numbers below and an express lifting of its table, operated by the new thinking trio: Maximilien Dieupart (son of the former patrons), his plus + Carole Pasteur and chef Thomas Cherbit (ex Pré Catelan and Lasserre).
French style comfort food
The nice dishes of Thomas Cherbit have a taste of hearty Sunday night dinners. One could easily stay for hours to test them all, in this pretty modern decor built on a daring harmony of greens surrounded by walls in light coloured stone.
But since appetites are not extensible (and we really tried), you will have to choose between a tartare of salmon with yuzu (€14), stracciatella with black truffle (€14), crunchy lobster roll (€19), top notch meat with garlic potatoes and parsley (€32) or roasted Saint-Jacques with pine nuts (€26).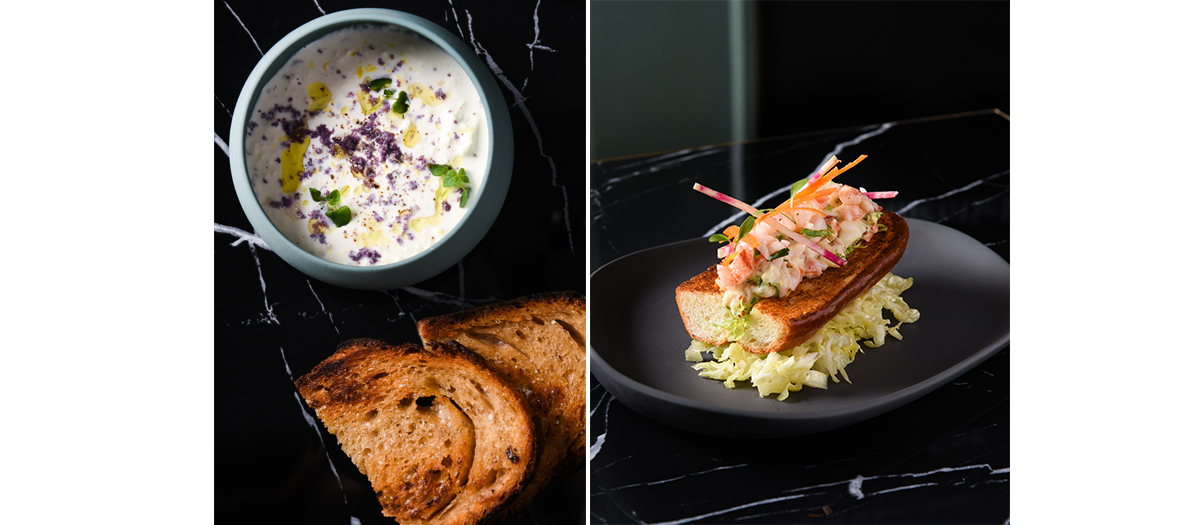 But the star dish is hands-down the famoso Coquillotto, a risotto of coquillettes pasta with truffle, smoked lard and juice, which you can also get as take-out from their grocery store (€21). As for desserts of the day, impossible to resist the Paris-Brest, cheesecake and the praline delight by pastry chef Sarah Travier, to be enjoyed there or to go (€9). Also to be noted: the vegetarian or vegan dish to be customized as you wish (€19)!
At number 43, one finds the feel good spirit of foodies with a selection of certains à la carte dishes, yummy sandwiches and desserts from the restaurant. But, wait there is more to come! Here you can slip in your basket a cider from Maison Mauret, a Kaviari caviar, an Alain Milliat juice, Mariage Frères teas, Chocolat des Français and Petits Carreaux de Paris treats as well as Kalios olive oil. Or how to upgrade your larder in one single address.
Open Monday to Saturday lunch and dinner, closed on Sunday night.

© Gabriel Lenoble Photography

Also discover the bistro of Jean-François Piège and the best bistrot of Paris.