She has already been awarded the Oscar for best actress for her character in The Queen (Stephen Frears) ... The talented Helen Mirren returns to the screen on Canal +, where she brilliantly plays the Empress Catherine The Great .

This new mini-series by Nigel Williams ( Elizabeth I ) and Philip Martin ( The Crown ), takes a look behind the scenes of a monarchy that has turned the Russian Empire upside down. Decryption.

At the heart of the monarchy
Immersion in the 18th century, under the reign of Catherine the Great, whose thirst for power is immense. To do this, the young empress does not hesitate to foment a coup d'etat with the charismatic Panine ( Rory Kinnear ), her right arm, by organizing the disappearance of her husband Peter III to take the throne. After so many maneuvers and intrigues, she struggles to legitimize her place in the palace of Saint Petersburg.

A true control freak , Catherine is more than ever determined to write a page of history and to bring her progressive ideas to the court, by abolishing servitude, in particular.

But this does not delight his opponents and the threats multiply. Plots are born within the court and a potential heir is then deemed likely to claim the throne ... This is without counting on his own son, Prince Paul ( Joseph Quinn ), who begins to claim the share of the pie and even Panine who starts to make him backwards ... It's dead end.
Love intrigues at court
No good series without its share of love stories… In the midst of conspiracies: the emotional turmoil of a particularly attractive and powerful joyful widow . Between Grigory Orlov ( Richard Roxburgh ), her unfaithful lover who begs her to marry him, Grigory Potemkin ( Jason Clarke ), his ultimate fantasy which will soon become his political ally, and a people who no longer trust him.

If Catherine does not fail to assert herself in power, this is not the case with Potemkin ... Despite a flagrant attraction, the Empress struggles to admit her passion (however mutual) for the young lieutenant. From then on, very very hot games of seduction ensue in the middle of social evenings. Finally, the series juggles between military strategies and games of legs in the air. It is this " freedom with respect to relationships and sexuality " that motivated Helen Mirren to play Catherine.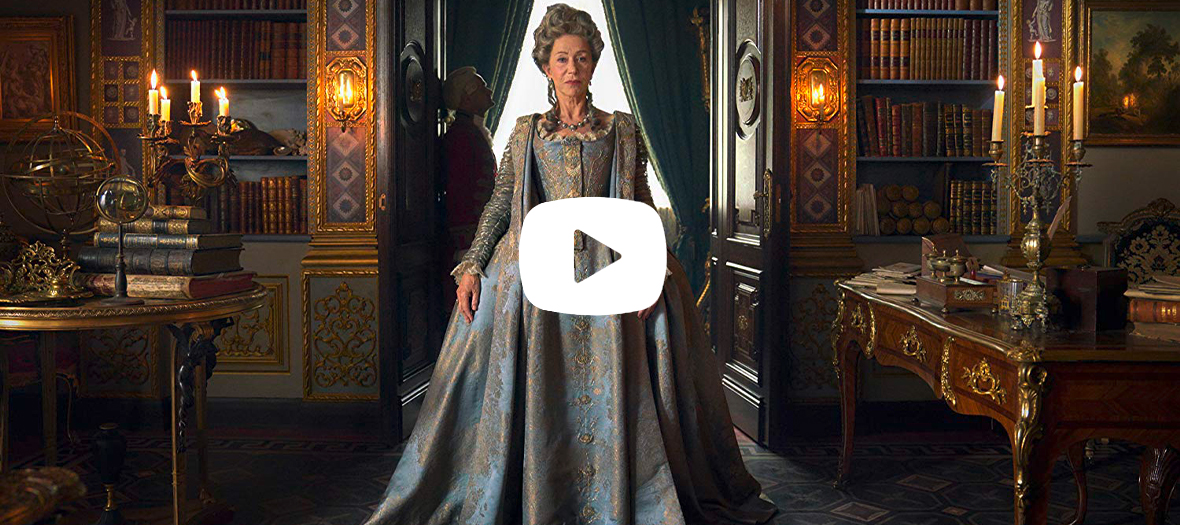 But if there is a reason to watch Catherine The Great , beyond the cast of madness, it is especially for the sublime realization of Philip Martin.

On a scenario resembling Wolf Hall, which sets the tone of the time, the sets unfold and follow one another with fascination, between majestic scenography and costumes from incredible eras. Welcome to the court.

Catherine The Great on Canal + Monday November 25 at 9 p.m.


Also discover Noura rêve , the sensation film by Hinde Boujemaa and the new season of The Crown .