©RomainRicard
Un, dos… tres ! Backed by the success of its two first addresses in the Sentier and on the Quai de Valmy, Tigermilk is producing amazing tacos, its guacamole and a hot selection of mezcals in South Pigalle, at the very beginning of the Rue des Martyrs. Big ambiance for his colourful cantina whose name stems from leche de tigre, the special marinade that gives its tangy taste to ceviche.
Bienvenidos a México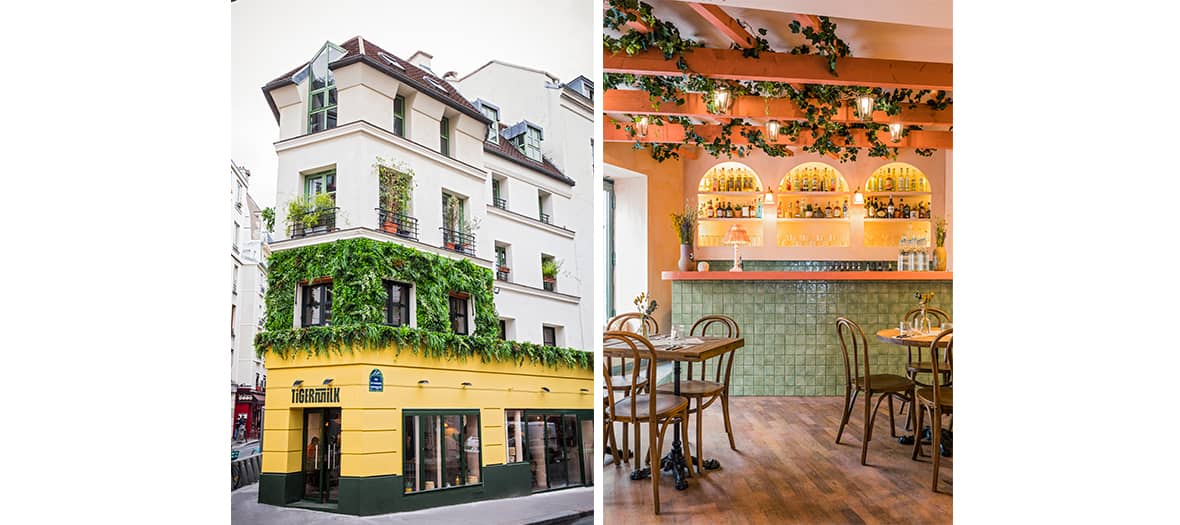 ©RomainRicard
A feel good playlist, a decor signed Christie Ward (Soho House), a deluxe hacienda atmosphere with pink lime plaster walls, multicolored tiles,solid wood tables, caned chairs… Here, one finds the festive and warm codes of Mexican living spaces and counters where one eats (normally) at any time and always with rigorously sourced fresh products.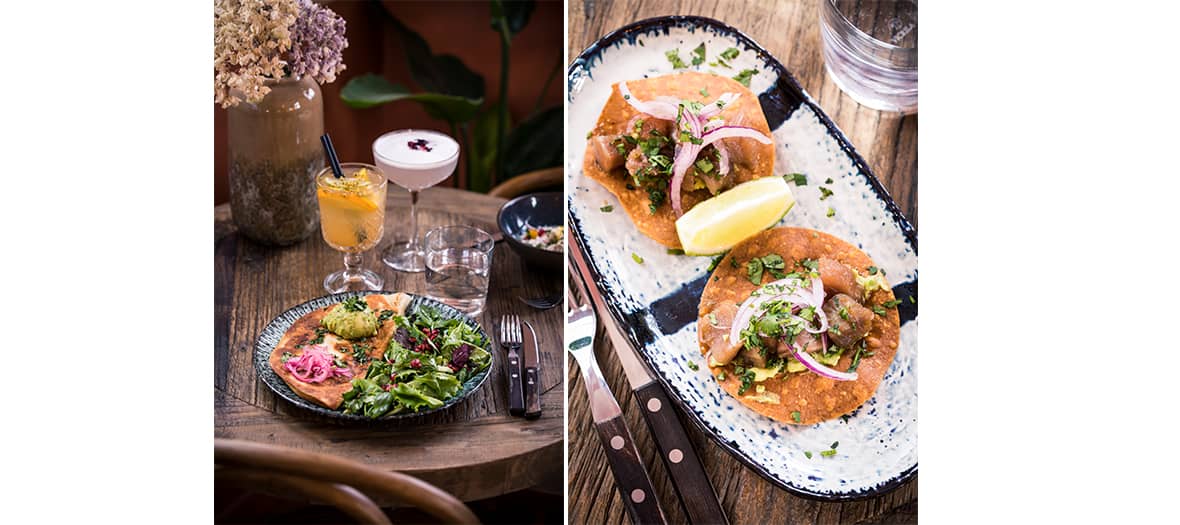 ©RomainRicard
Order for your gang of buddies a wide array of small plates to share: #passionmayo with tacos of coriander peanut chicken (€6) or carnitas of marinated pulled pork (€7), quesadilla triple cheese avocado (€11.50), superbowl of marinated salmon, mango and crispy onions (€11.90),their famous guacamole (€5.50) of light ceviche (€12.50). Be sure to keep some room for the foodporn desserts with naughty churros to be dipped in dulce de leche (€5), a banoffee cheesecake (€5.50) or the lemon pie tarte citron pimped with tequila (€4.50).
A very early happy hour
Because of the curfew, you basically show up directly after the office to enjoy early drinks with joyful cocktails: a Mezcal Spritz with a slight smoky taste (€9.50), the pitcher of Caïpi to be shared (€24) or the Tulum Mule with tequila (€7). Just what is needed to have the impression of a post party ambiance… but at 7pm!
Open every day from 6:30pm to 9pm during the curfew.
Also discover the first address of Tigermilk in the Sentier and Coya, the address of bling-bling tacos.