At the crossroads of Mexico, Peru, Argentina and Chili, there is… Tigermilk. This new Latina-American nugget, located in the trendy Sentier, revisits the great classics of South-American cuisine. Vamos!
A very stylish family-style house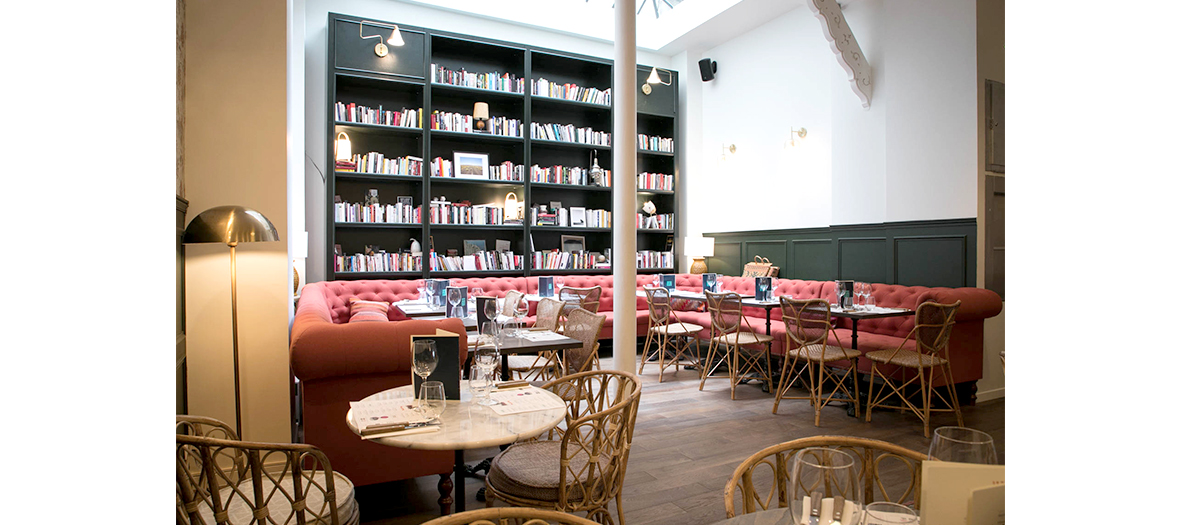 The decoration was entrusted to the talented designer Christie Ward (the Soho House Hotel in New York, that's her), who signs a very warm venue set up like a cosy family house. It begins with the room giving onto the street and its very high ceiling: velvet banquette, cocktail bar and travel photos on the wall. In the back, a huge bookshelf under a skylight with warm overtones, straight out of a painting by Frida Kahlo.
Mezcal, tacos and ceviche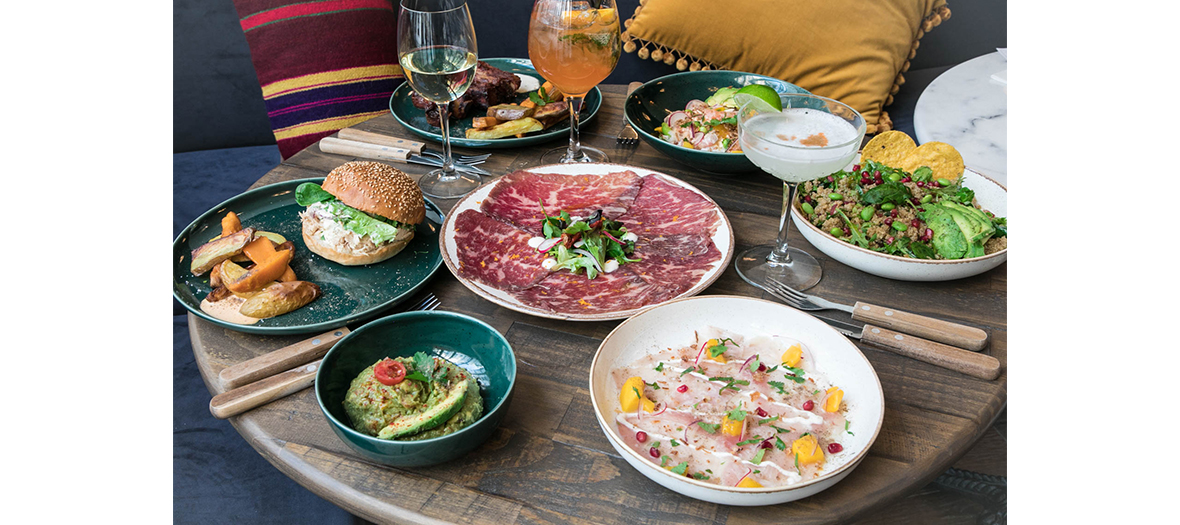 The big house specialty? Ceviche of haddock (a fish close to cod) served with coconut milk and mango (€8.50) or twisted with pomegranate and red onions (€9), our favourite. The name Tigermilk is a cute wink to leche de tigre, the famous marinade that gives its special taste to the ceviche.
Other musts, the spare ribs of farm range pork to be eaten with your fingers, served with exquisite roasted potatoes (€11), the pollo burger with shredded chicken (€11) and veggie tacos with sweet potato, amazing (€3). Naturally, the Margarita (€7) and the Pisco Sour (€6) flow happily.
To finish on a Latino high note, the cheesecake is topped with dulce de leche, the milk jam Argentinians and Venezuelans are wild about (€5.50). A perfect occasion to try out your 101 high school Spanish.
Open Monday to Saturday, lunch and dinner. On Sunday from 11am to 5pm only.
Also check out the Mexican restaurant Chilam and the Brazilian crêpes of Onda.
© Divinemenciel