It seems everyone knows the handsome Julien Sebbag, the new guard of Israeli cusine in Paris, a yoga buff and who stands out from the crowd with his long hair, his checkered Vans and shaman necklaces.
After the big hit of his restaurant Créatures in collab with Moma, the spiritual son of Yotam Ottolenghi has extended his territory right across the way with Tortuga, once again on the roof of Galeries Lafayette, which seems to be making a cool comeback. Parasols and floral wallpaper, plain tableware, large tables and a view on the Eiffel Tower… A quick tour under Paris skies.
A clever seafaring restaurant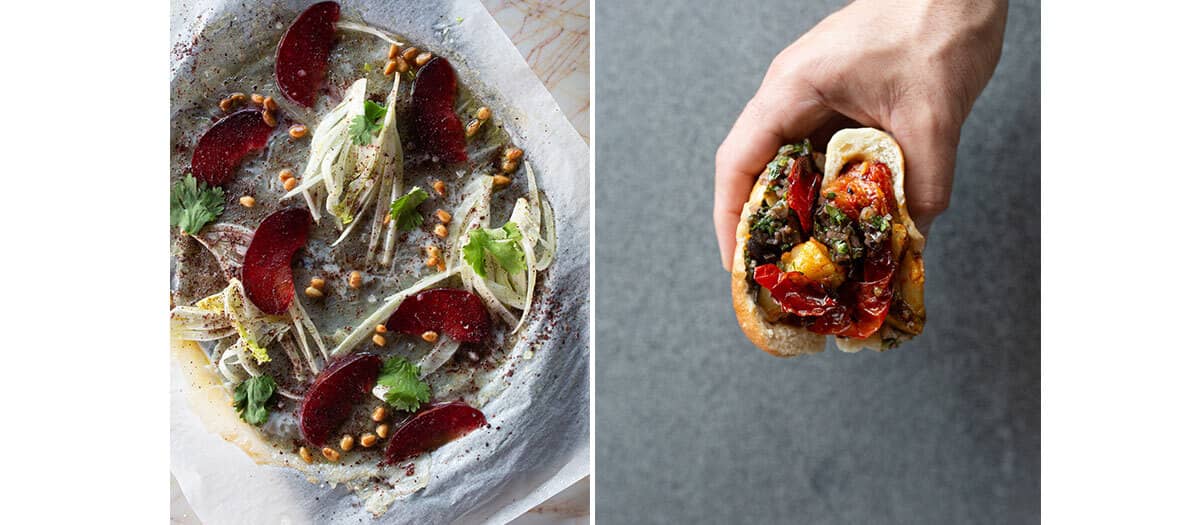 While at Créatures the main trend is vegetal, at Tortuga the spotlight is oriented towards fish. "Restaurant of maturity", here one finds meticulous work on wild fish caught by line offshore from the French coast, all treated with respect.
Here there is a wide array of delicious, light and very fresh dishes: dried filet of sea bass Peruvian style (€24), raw tartare of red tuna from the Méditerranean Sea (€26), carpaccio of Royal bass (€22) or dried salmon then marinated in teriyaki sauce (€25), always escorted with sides and delicious seasonings such as hibiscus, pine nuts, prune, zaatar…
A small tip: don't bypass the golden doubly cooked cauliflower (€14).
Open Monday to Sunday from 11am to 1am. Reservations highly suggested.
Also discover the new rooftop to be checked out before everyone else and 3 new rooftops to launch the season.