Clinking glasses on a terrace facing the Eiffel Tower is the ultimate happy hour snobbism for summer. So every Wednesday, watch the world form above to sip a chic drink with a view of Paris rooftops.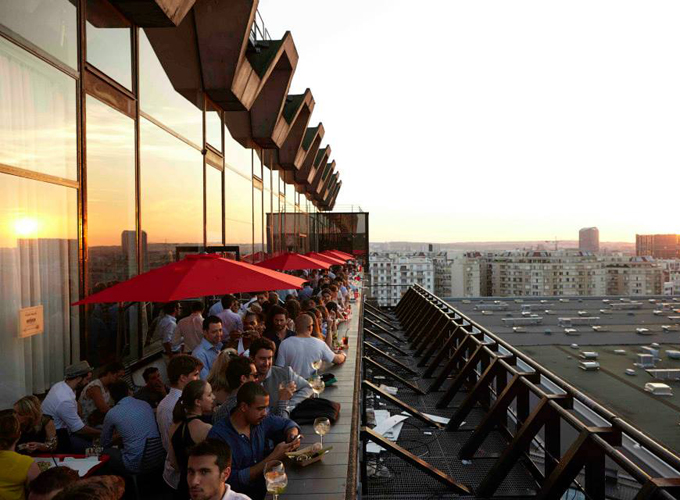 It's happening at Ma Terrazza, the ephemeral Martini bar, perched on the ultra cool rooftop of Electric at Porte de Versailles. Careful, this small Parisian luxury only lasts until 30 July.
Starting at 7h30pm, it's aperitivo-party time with delicious cocktails made with Martini, to drink by the glass (10€) or in a pitcher to share (50€), pizzas, ice creams and chic street-food prepared by our fave food-trucks (La Brigade on 16 July, Dim Mum Sum on 23 July).
Each week, workshops are also on the agenda (cocktail course, nail bar, hair styling).
Ma Terrazza, until 30 July, every Wednesday from 7h30pm until 2am
More information on www.martini.fr