Get ready, you are going to be wolfing down tsatsiki and knocking back ouzo. On Wednesday the 11th of July, the Chantzios brothers ( Kalios oils, that's them) and chef Juan Arbelaez are organizing a huge Greek banquet at Yaya, their trendy restaurant nestled in Saint-Ouen. (No panic, the metro is only 2 minutes away).
Two other leading figures of Greek cuisine in Paris will be joining up for the occasion: Mikaela Liaroutsos from Etsi and Dina Nikolaou at the head of Evi Evane.
A nice crowd for a dinner of anthology served at the one and the same  table for 200 happy few, set up on a terrace, if the gods are in a good mood.
Veggie nuggets, squid, moussaka, Greek salad, baked meats, home fries, mousse of Greek yogurt, orange cake, local wines, everything will be brought to the table, and you can pick and choose as you wish. Be reassured, there will be plenty for everyone and even more. So quickly book your place.
We like: the blue and white dress code.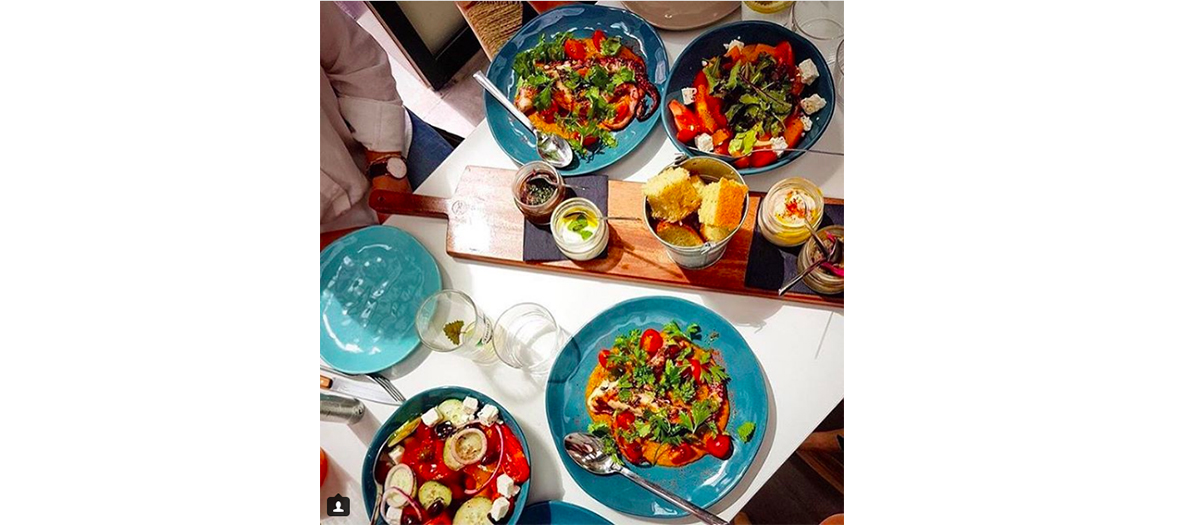 Le Grand Banquet Grec, Wednesday the 11th of July, €50/ person. Reservation on www.weezevent.com
Go check out Vida, the new address of Juan Arbelaez, the Brazilian restaurant Itacao and the houmous bar Levantine.