When the two-star Bruno Verjus ( Table ) oversees the menu of a restaurant, we inevitably run there! Head to the 16th to discover Cavalieri , entrusted to the talents of brothers Christian and Kevin Stradaioli who install a little piece of the South and their native Italy on each plate. Solar, solar!
Italian chic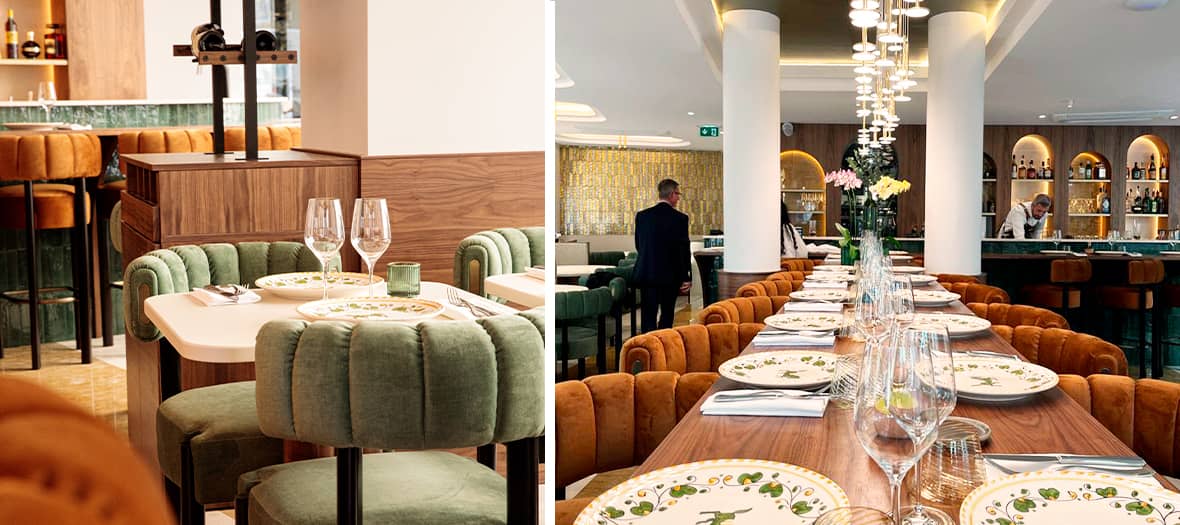 The decor throws it! Villa atmosphere by the sea on the Amalfi Coast and a pretty palette of colors to set the mood: beige and yellow marble, enticing alcoves, saffron and green velvet seats, stylish hand-painted crockery… The queen of the ball? The high central wooden table surmounted by a chandelier running along its entire length with which you immediately want to be friends. We settle there.
spirit and taste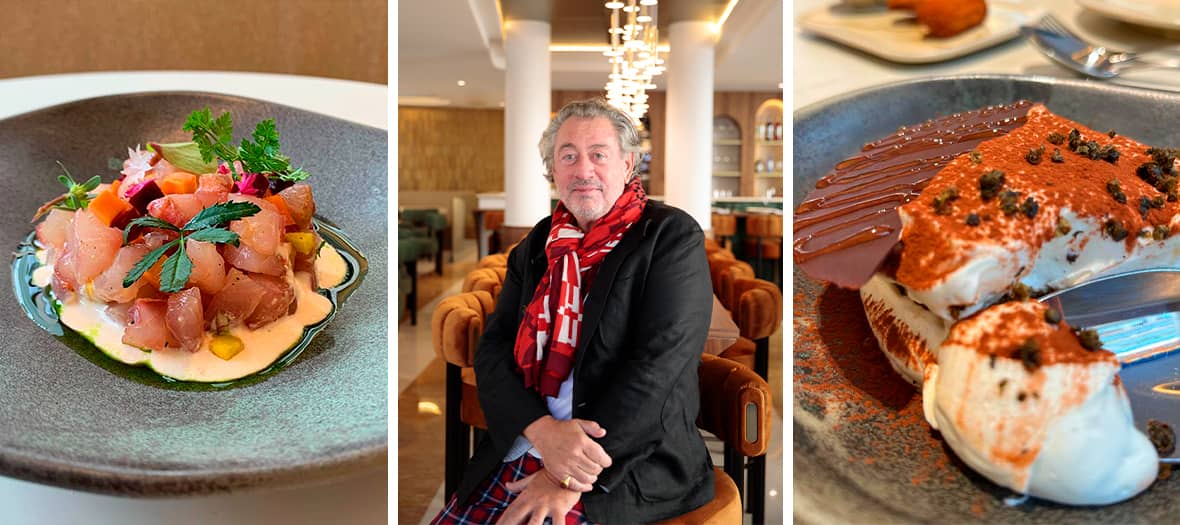 Everything is there, well laid out, well thought out, to live a Mediterranean experience. The level is ensured by chef Christian Stradaioli , who worked for Bruno Verjus for 1 year, who champions this joyful cuisine rich in flavors. And because it's all that's missing, we throw ourselves straight into the sea with the fish of the day: an ultra-fresh and tender lean raw, detailed tarama Cavalieri and wild aromatics (€24). Get a good dose of vitamins with the plate of candied and raw vegetables, drizzled with za'atar oil , as beautiful as a painting (€19).
All that's left is for the land side with the chicken with garlic and fresh rosemary, mashed potatoes, green beans, mushrooms, remarkably simmered (€29). For the next one, we keep the bluefin tuna belly grilled like a pepper steak and its panisses in fries (€34), which we really liked…
For dessert, pastry chef brother Kévin Stradaioli enters the scene and goes straight for the audacity by inviting us to dip madeleines with citrus fruits and black olive jam in olive oil (€14): wow! And shows off its bold side with a Linosa caper tiramisu (€18). Verdict: when are we coming back?
Open Tuesday to Saturday from 12 p.m. to 2:30 p.m. and from 7 p.m. to 10:30 p.m.

Also discover Yannick Alléno signs the menu of the legendary restaurant Prunier and Where to enjoy the best pasta in Paris?