Since one week, all of Paris is making a bee line for this mythical address on Rue Jean-Jacques Rousseau, a skip and a hop from Louboutin.
There is definite frenzy in the air along with lots Vips to come inaugurate their 5th address. Elodie and Jean-François Piège have done it again. After the trendy rehabilitation of La Poule au Pot, brasserie and centennial of Les halles by th couple, A l'Epi d'Or is right on target.
A popular and girlpower bistro
While Poule au Pot played the card of bourgeois cuisine, here one plunges back into the hearty delights of popular bistros from the 20s and the "tradition of hostesses" according to the owners.
So for the third millennium, the idea is a venue with lots of typical atmosphere and girl power led by Mariola in the kitchen, Margot to manage the dining room and the regulars, starting with the gang of BFF Aurélie Saada (Brigitte), Caroline Maigret, Cécile Cassel aka Hollysiz…
The stylish weekly slat of a star chef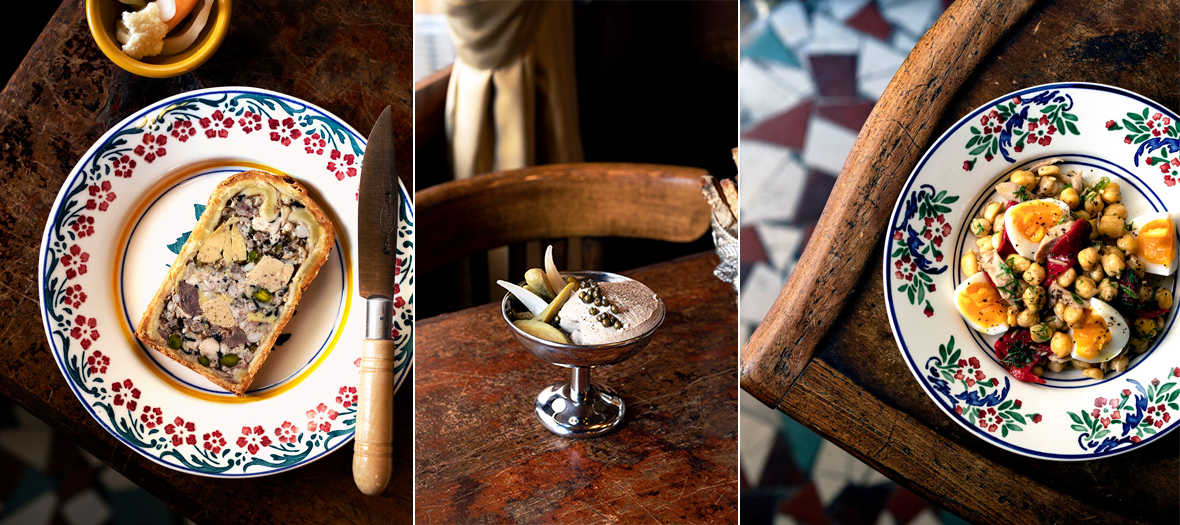 And if one likes to order the daily dishes (respecting market-driven seasonal arrivals) all at very soft prices: starter-dish or dish-dessert at €27. The full option €36. The perfection of simplicity in which a leading 2 star chef added his grain of salt. It has the taste of ecstasy and the nostalgia of Proust madeleines.
On Monday it's pâté en croûte, leg of lamb and gratin dauphinois before a nice Belle Hélène pear with pistacchio.
On Tuesday, it's shepherd's pie and salad with frosty nougat for dessert before a yummy frizzy salad on Wednesday and a chocolate cake or poultry with tarragon and a fruit meringue.. and so on.
A menu of signature dishes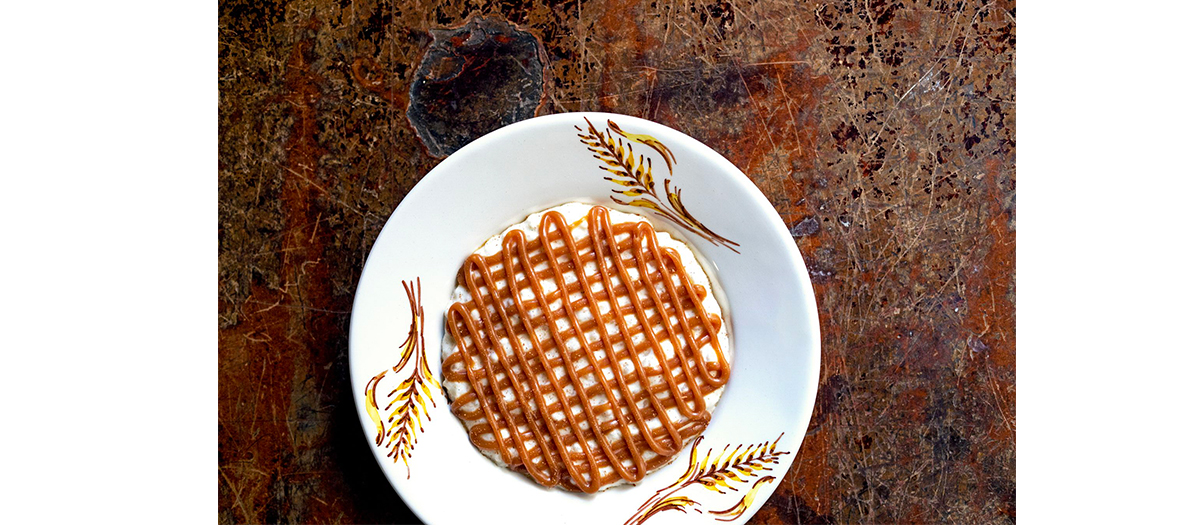 You don't like the daily menu? No to worry. Simenon could have made A L'Epi d'Or is favourite eatings spot with its mousse of foie to spread on grilled Poilâne grillé bread (€6) a memorable great salad with vinaigrette (€9), an unforgettable croque madame (€15), a steak tartare served with house fries and mayo (€18) or spoon lamb to be washed down with a glass of Saint-Joseph or Coteaux d'Aix (€8).
The killer: amazing desserts such as the ice cream cup with orange blossom on an exquisite cake or the rice pudding (€8). Yum! In short: our tip? Reserve quickly.
Open Monday to Friday lunch and dinner. Closed on the weekend.
Also discover the new Michelin Stars to be tested in Paris and the best baos.